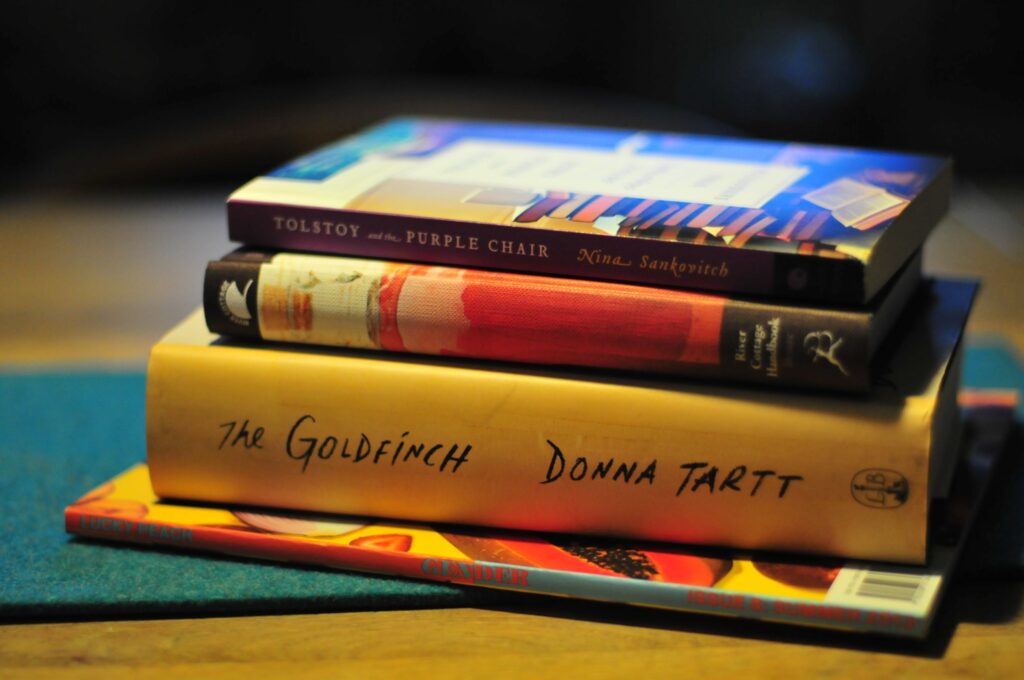 When scary or stressful things happen in the real world, most of us geeks escape to fictional ones. Some of us like to get as far away from the problem as possible and dive into a contemporary romcom—and there's nothing wrong with that!

But if you're like me, you also find comfort in books that reflect the current situation. Maybe the problem the characters face in your new read isn't exactly the same as the one you face in real life, but the similarities can be uncanny.

As COVID-19 has become a global issue, between quarantines, social distancing, and the rippling undercurrent of fear you feel every time you watch the news, I've been diving into some books that feature pandemics and outbreaks of their own.

Check out these fictional pandemics, and see how the characters dealt with them (though you may not want to implement their ideas).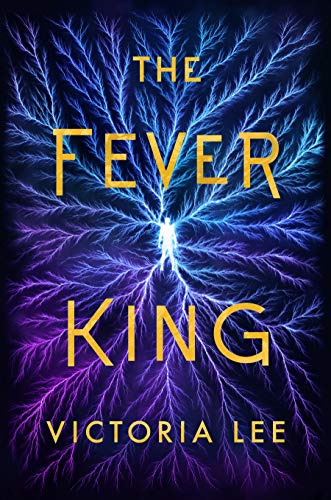 The Fever King
The Fever King by Victoria Lee features on just about every list—and in every conversation—I have. The first book in the Feverwake duology, The Fever King is set in Durham, Carolinia (a fictional North Carolina) in the year 2123, after a deadly magic virus has swept the world. Those who survive the virus are called witchings, named after their new magic abilities.

Sixteen-year-old Noam Álvaro is one of these new witchings. Over the course of the story, Noam has to adjust to a new life in the government complex as he learns to control his magic from Calix Lehrer, Carolinia's Minister of Defense.

Meanwhile, Noam is falling for Dara Shirazi, Lehrer's ward, and he isn't ready for what he's about to learn about Dara, Lehrer, or his government. Noam soon learns that Lehrer is much more than he expected, and his fight for the greater good turns out to be bigger and more terrifying than he imagined.

While the end of The Fever King leaves you burning for more, you're in luck! The book's sequel, The Electric Heir, was released on March 17. I was fortunate enough to read an advanced copy, which means I've devoured it twice now.

While I love these books, they do deal with some serious themes throughout the narrative. The author does a fantastic job of balancing the raw honesty of traumatic issues while being sensitive and tactful about them.

But if reading about difficult, and often very personal, themes is hard for you, you can check out the content warnings on the author's website to make sure you're in the right headspace for this type of story.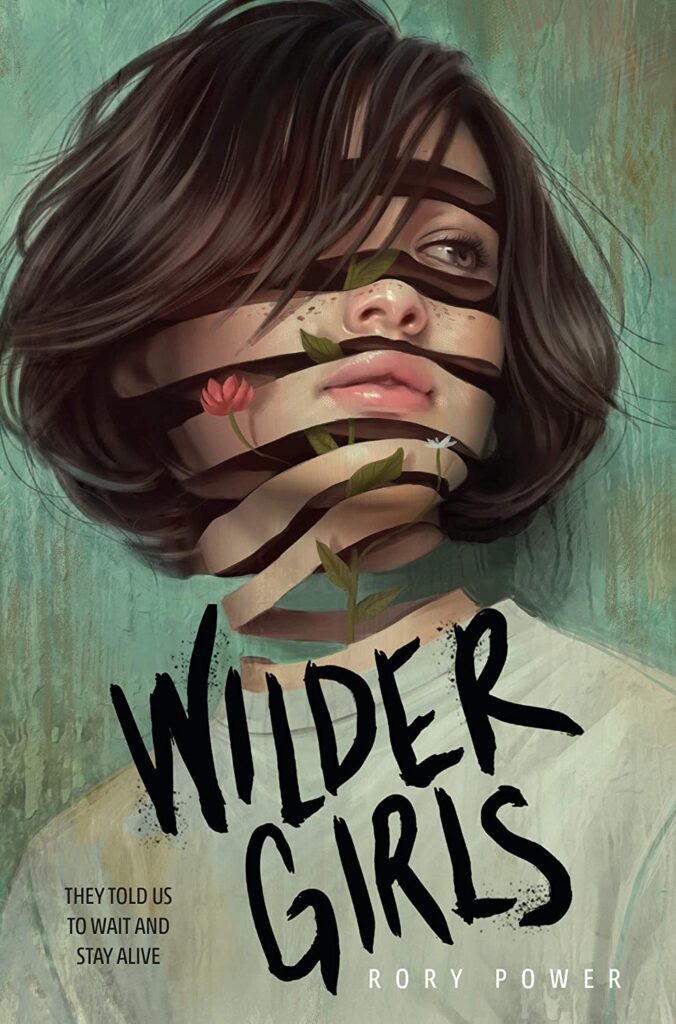 Wilder Girls
Wilder Girls by Rory Power is another one I couldn't put down. Written in a uniquely chilling voice, Wilder Girls follows Hetty, Reese, and Byatt at Raxter School for Girls as they battle the Tox.

The Tox, as far as the girls and teachers on Raxter Island know, only affects the island, turning everything and everyone it touches wild. When Byatt suffers a flare up of the disease and gets quarantined, she doesn't come back.

But Hetty is suspicious. She doesn't think Byatt is dead, and she's determined to find her. When Hetty and Reese break the schoolwide quarantine policy and go beyond the fence into the Raxter wilderness, they discover secrets about the Tox, the island, and the teachers and students among them.

If body horror doesn't bother you too much, Wilder Girls is a captivating read that will have you riveted from beginning to end. Rory Power's voice haunts you, striking an uncomfortable balance between emotionally distant and disconcertingly sensory.

Oh, and if you haven't figured it out already, this is a perfect sapphic read. I'm all for promoting books featuring queer characters, and Raxter has plenty.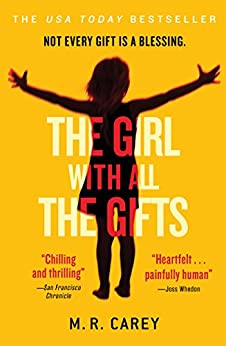 The Girl with All the Gifts
The Girl with All the Gifts by M. R. Carey features a fungal plague that, once you contract it, whittles away at your mental state. Those affected by the disease are called hungries, as they literally become hungry for healthy human flesh.

Melanie is a 10-year-old genius who has been afflicted with the fungus, but like the other children, she doesn't have the same ravaging hunger as the adults who contract it. That means the adult hungries don't go after her.

The as-yet-uninfected adults choose to bring her to a quarantined town known as Beacon, where the healthy people live. There, Dr. Caroline Caldwell is intent on finding a cure for the fungal disease, and she treats Melanie as subhuman—more of an object and a means to an end than the child she is.

As Caldwell continues her research and Melanie tries to protect a group of child hungries, Melanie learns that Caldwell's research may not be what those at the Rosalind Franklin lab have been led to believe.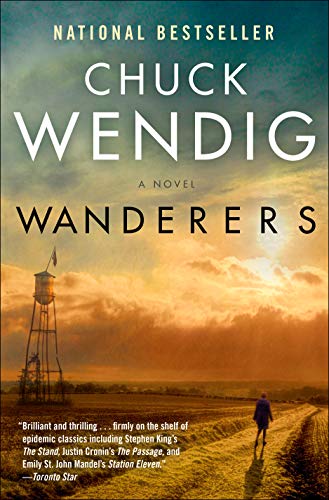 Wanderers
Wanderers by Chuck Wendig features a different kind of outbreak. Much like we've seen with COVID-19, Wanderers shows that the fear of a disease can be even more serious than the disease itself.

As Shana follows her mysteriously sleepwalking sister to an unknown destination, they come across others with the same affliction. Those with the disease can't be woken up or deterred from getting where they're going (though none of their waking friends and family know where that is).

These people are trying to protect their friends, but it turns out they may need to protect something even greater. Shana and the rest of the "shepherds" must defend their sleepwalking friends and family as they're threatened with military violence and societal ruin in the face of this disease.

When mass hysteria overruns the population, Shana and the others have to figure out whether they really can rebuild their society.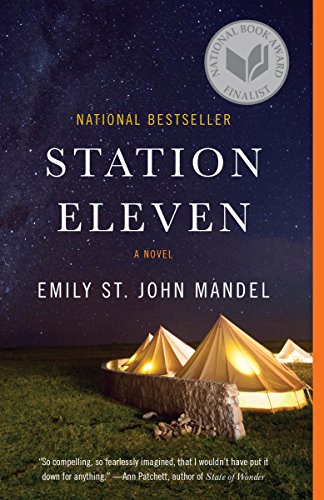 Station Eleven
Station Eleven by Emily St. John Mandel creates a fictional world that feels just about as confusing as our reality. The book starts when an actor dies of a heart attack in the middle of a production of King Lear and continues in the perspectives of five different characters—Jeevan, Arthur, Kirsten, Miranda, and Clark.

As the Georgia Flu spreads throughout the world, Station Eleven tells the story of what it means to risk your life for art when society collapses around you. The book moves back and forth between timelines based on each person's perspective.

As Kirsten's theater troupe travels to bring entertainment to those still living, society is essentially a relic. Clark works at the Museum of Civilization, which tells you exactly what kind of post-apocalyptic world these characters live in.

It's a dark and eerie story that doesn't sacrifice the raw emotion that comes with the end-of-the-world pandemic. It hones in on the will to live and how to survive.

A word of caution: even though most post-apocalyptic books can get pretty dark, there are some especially heavy themes in Station Eleven. While official content warnings don't exist for this book, watch out for themes like suicide, sexual assault, and ableism.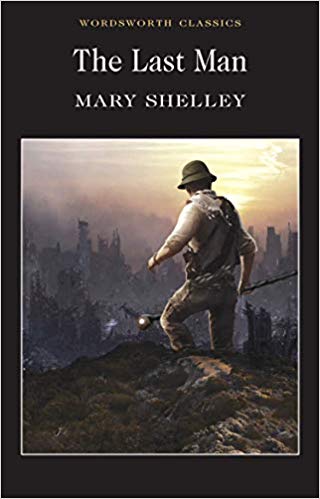 The Last Man
With a blast from the past (like, way in the past), The Last Man by Mary Wollstonecraft Shelley—yes, the same one who wrote Frankenstein—writes about a prophesied plague that destroys humanity near the end of the 21st century.

While many of the books on this list involve magic or art or some other redeeming force to ease the terror of the plague, The Last Man is unique in that it…doesn't.

Over the course of these three volumes, we follow Lionel through his political endeavors as the plague ravages humans worldwide. As Lionel and his group try to flee and fight the plague, it soon becomes clear that nothing can stop it.

The Last Man is above all a rejection of Romanticism, and it shows. If you're looking for a happy ending after dark times, pick a different book.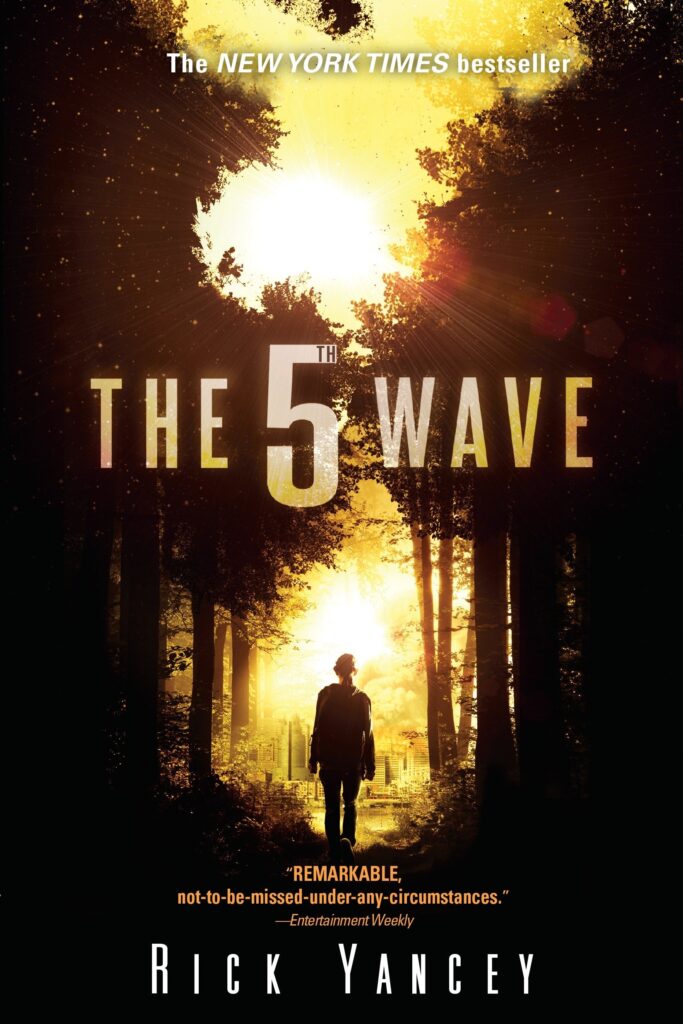 The Fifth Wave
The Fifth Wave by Rick Yancey is the first in a series where the world is on a fast track to the end. This post-apocalyptic book is set in a world where five "waves" have affected the world and begun to wipe out the human population.

The first wave cut their electricity. The second came with tsunamis that destroyed coastal populations. The third, a pandemic uncannily like Ebola on steroids, decimates most remaining survivors. And the fourth shows humanity that not everyone around them is a human ally—that the Others have come to Earth.

The fifth wave happens as the Others kidnap children and train them as soldiers to fight humans under the guise of training them to fight the Others.

In The Fifth Wave, Cassie's brother has been taken by the Others and she's on a journey to find him. Along the way, she meets Evan, who should have killed her instead of saving her life.

As they travel along deserted highways, through ravaged towns, and eventually arrive at Wright-Patterson Air Force Base, Cassie has to decide who to trust and make a plan to save humanity.

Full disclosure, I've only seen the movie for this one, which I've heard is a lot different from the book—especially since the book is actually three books and goes far beyond the plot I saw. Still, I recommend it if you're looking for something that really gives you that post-apocalyptic feel and you're into alien sci-fi stories.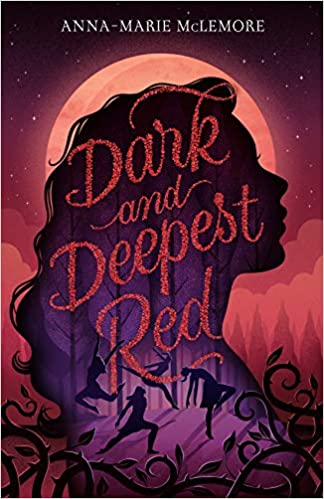 Dark and Deepest Red
Dark and Deepest Red by Anna-Marie McLemore follows two timelines—one in 1518 where a mysterious dancing fever has broken out, causing women to dance in the streets until they die, and another in the present day that follows Emil and Rosella, who makes a pair of red shoes that make her dance uncontrollably.

As the shoes bring Rosella and Emil together, Rosella learns that Emil's family was blamed for the 1518 fever, which opens the story up to deal with other issues. Emil is Romani, and during the time of the dancing fever, his ancestor, Lavinia, was blamed for starting it.

This YA fantasy brings together two people with complex family histories to find a cure for something that's hung over them for centuries. The diverse representation in Dark and Deepest Red is incredible, from Latinx and Romani characters to queer and trans ones. It's something we—or at least I—haven't seen much in fantasy until recently.
Where to Find More Pandemic Books
If any of the books on this list sound like your next read, you probably don't want to wait for them. But many libraries have closed for now in the face of COVID-19, as have many bookstores.

If you're struggling to find a place to buy or borrow books, try Overdrive. It's an app that connects you to your library network, allowing you to borrow ebooks while you're quarantined. You don't have to go anywhere or talk to anyone.

The Kindle app is also a great way to keep your books close. If there are holds on one of the books you want to read and you really don't want to wait for them to become available, you can buy them.

Have you read any of these books about fictional pandemics? Let us know your thoughts and if you have any other books to get you through our own real life pandemic in the comments!