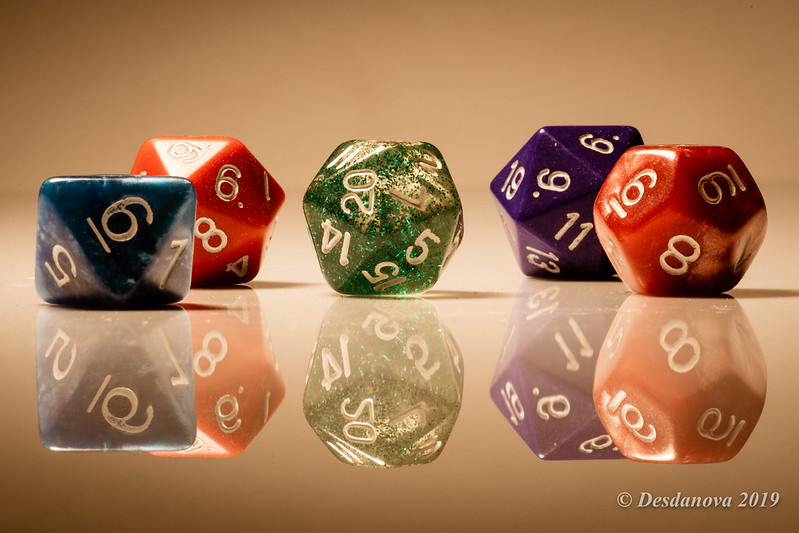 If you're a hardcore Dungeons & Dragons player, you know that being unable to gather in the same space throws a wrench in your campaign. After all, the whole point of this tabletop RPG is to play together as your characters face battles, monsters, and triumphs.
So what do you do when you can't be in the same room together? Some people might put the campaign on pause. Others find a way to keep it going.
When I talked to my friend about her group's campaign, I learned that they were continuing theirs—but not in person. Her group has been meeting over Zoom for D&D sessions since the start of the pandemic, after everyone agreed they wanted to keep going but it was too risky to meet up.
Gathering on Zoom may not be the same as sitting around a table with the board in front of you, but it's a solid option when you have to find a workaround. When it comes to D&D, few geeks will let a pandemic stand in their way of moving forward with their campaign.
Why Zoom?
When it comes to video chats, you've got a lot of options. While many people once used Skype for all their face-to-face-but-miles-apart meetings, now we've got Google Hangouts, Facebook Messenger, Oovoo, and more. During COVID-19, most people have flocked to Zoom for meetings, work and play alike.
What makes Zoom a great platform for D&D? First, Zoom makes it easy to connect. All you have to do is set up your meeting room—with a password, if you don't want people Zoombombing. You can have a larger group meeting, too, which works well for D&D. The RPG needs at least three players, but many campaigns have more.
That means that even if you have a huge D&D campaign going, Zoom can accommodate you better than any other video chatting platform. Zoom also makes it easier to see who's talking, lighting up the border around the speaker or switching to them on full screen.
When I watched my friend's group livestream their campaign, the Zoom image was a lot more comfortable and user-friendly than I've experienced with Skype. Plus, if you ever need screen sharing, Zoom is ideal for that.
How Zoom D&D Campaigns Work
Normally, for D&D sessions, you gather around a table with your battle mat, character sheets, and dice. Since you can't do it quite the same way with Zoom, you have to improvise.
Recently, I watched my friend's D&D group on their livestream. I've tuned in a few times before to watch the group get in character and listen to how their journey progresses, even though I don't know much about D&D myself. Things were a little different watching the livestream play out on Zoom, and in some ways, it was more convenient from a viewer perspective. But that's not why most people play D&D.
On Zoom, you're missing a few elements. You don't have a tabletop, and you can't roll your D20 where everyone can see it. Plus, some of the role-playing elements of the RPG get lost when everyone is in a separate space.
"While we may prefer to play in person, we've absolutely been able to maintain a successful campaign through Zoom," says Christy Luse, an avid D&D player for five years. "As players, we pretty much go about it the way we always do, though it feels a little different interacting virtually than it does in person."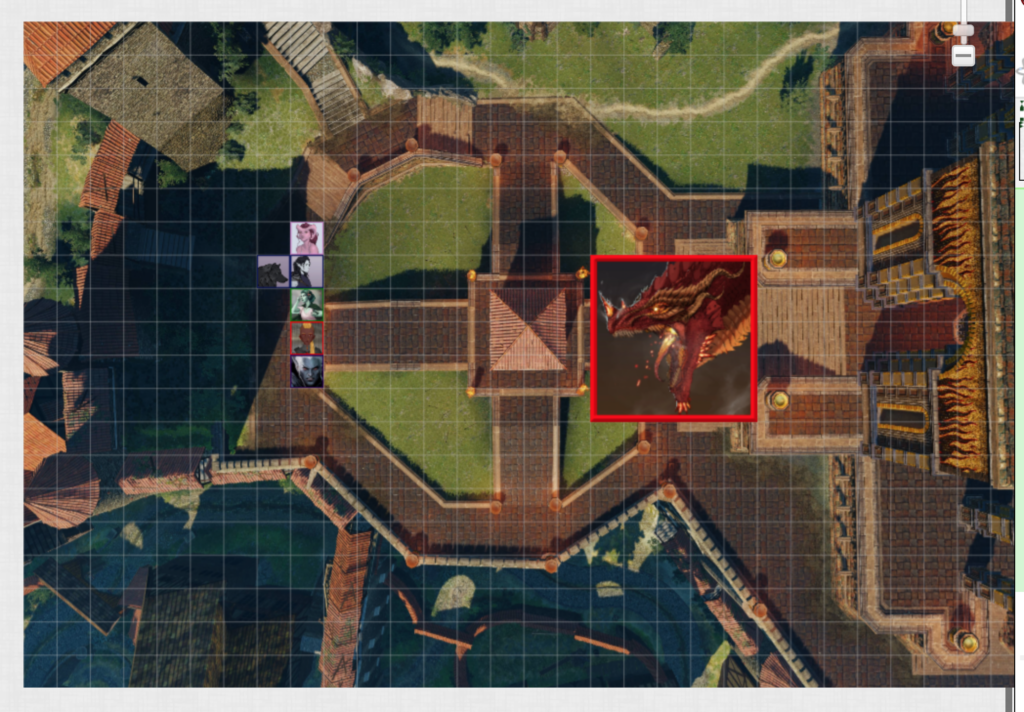 As Christy and her group gather every Tuesday night for their Zoom D&D campaign, they still have their character sheets and dice. The DM has the virtual playmat on Roll20.net, where he decides how to plan and set up before they start. Once it's set up, all players can see the grid and move their characters as the story progresses. They also use D&D Beyond for their character sheets, so everyone still has access to the same information about the campaign and characters.
Once the game starts, players go about the campaign almost completely as normal. They get in character and the next scene commences as they fight monsters, interact with NPCs, and continue their journey through the game.
When I asked Christy how this new setup has affected her group's campaign, I was surprised to hear that things have continued almost as normal. "We were pleasantly surprised how effortlessly we all fell back into the roleplay, despite being miles apart," Christy says. "The setup may be different, but the story, the characters, and the heart of the game remain the same."
Christy's group has been playing this campaign for two years now, and her group fits seamlessly together when they roleplay. The bond between players makes a difference in how any campaign works, whether you're playing in person or virtually. Even if some of the roleplay elements are missing, knowing each character and having a group that connects is even more important than being in the same room.
The Downsides to D&D Over Zoom
While there are plenty of ways that playing D&D over Zoom works well, there are some things that you just can't replicate online. The good news is that many of them can be worked around, and you can take comfort in knowing that distance D&D is temporary.
Anyone who's ever used a video chatting platform, whether it's Zoom, Skype, Hangouts, or something else, knows that technology doesn't always work in our favor. You'll probably run up against technical difficulties now and then, whether someone's video or sound cuts out or the internet connection drops. But once everyone gets settled, for the most part, you probably won't have much to worry about.
Many D&D players have used Zoom, Skype, and other online platforms to run their campaigns, even before the pandemic. For them, this may not be a significant change, and it likely hasn't affected their campaigns much, save for the enormous amount of people logging in and slowing down their virtual platforms.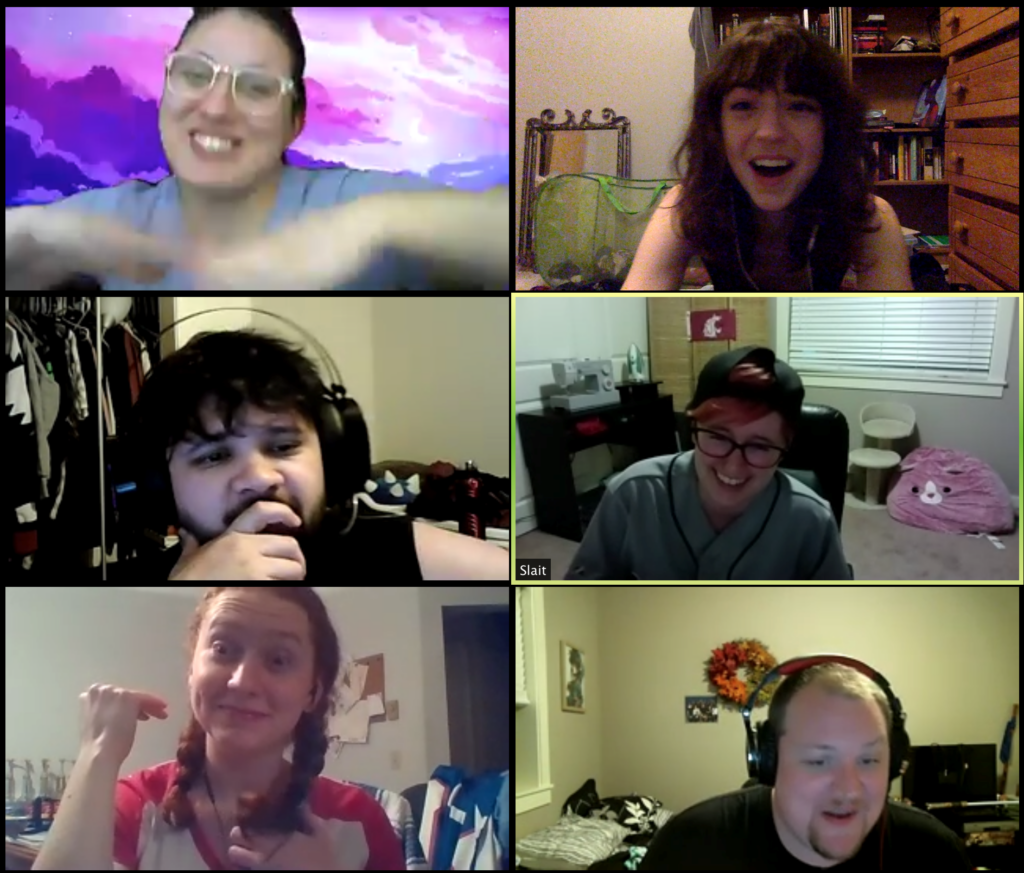 If you prefer to play heavy on the roleplay aspects of the game, you might run into bigger problems than technical difficulties. D&D campaigns sometimes rely on characters making decisions to further the story. If you like to get in character, you might have trouble immersing yourself in the scenario or responding to other characters outside the physical atmosphere of D&D, a Zoom campaign might be harder for you.
"There's a certain energy that charges the room when you're all there together, immersed in the story," says Christy when asked if there's anything inconvenient about running her group's D&D campaign over Zoom. While her group has chemistry, playing over Zoom still doesn't quite capture the essence of what D&D is all about, especially when it comes to the roleplay factor.
That said, these issues are minor when faced with the decision to play or not to play. For most D&D and RPG lovers, running the campaign over Zoom is a viable option for playing D&D during the pandemic. While you may face insignificant issues, you still get the experience of having fun with your friends and keeping some semblance of normalcy.
How Zoom D&D Helps Players
Playing D&D over Zoom isn't just about keeping the story going—it's about keeping the players going, too. For most people who play D&D, it's more than just a game, and many of the people I know who play form deep bonds with their group members after roleplaying their characters together.
"D&D is more than just a fun hobby for me and for everyone I know who plays it; it's a comfort, a creativity outlet, an escape, and a place where we can experience and process emotions in a safe environment," Christy says, when she talks about how D&D has helped her and her group through the pandemic.
D&D, whether through Zoom or around a table in the same room, brings people together to have a few moments of the week without the stress of the real world. You become someone else, even if you only play for an hour at a time.
It also helps to have one constant in a world that's currently changing faster than we can blink. As pandemic news offers up new concerns every day, a weekly D&D meetup gives players a chance to settle back into a routine, and solace in knowing that there's one part of their schedule that stays the same. You get to see your friends, roleplay the same character, and advance in a story you're excited about. In times like these, that matters.
As Christy and her group have shown us, there are ways to come together even during COVID-19. You can still play D&D, talk to friends, and enjoy your time spent with each other, even if you can't be in the same physical space. Right now, it's important to connect in any way we can, and few things allow you to do that better than carrying on with the D&D campaign that keeps you going through the darkest of times.
Have you found ways to connect during the pandemic? Are you currently running a D&D campaign and making it work? Let me know in the comments!