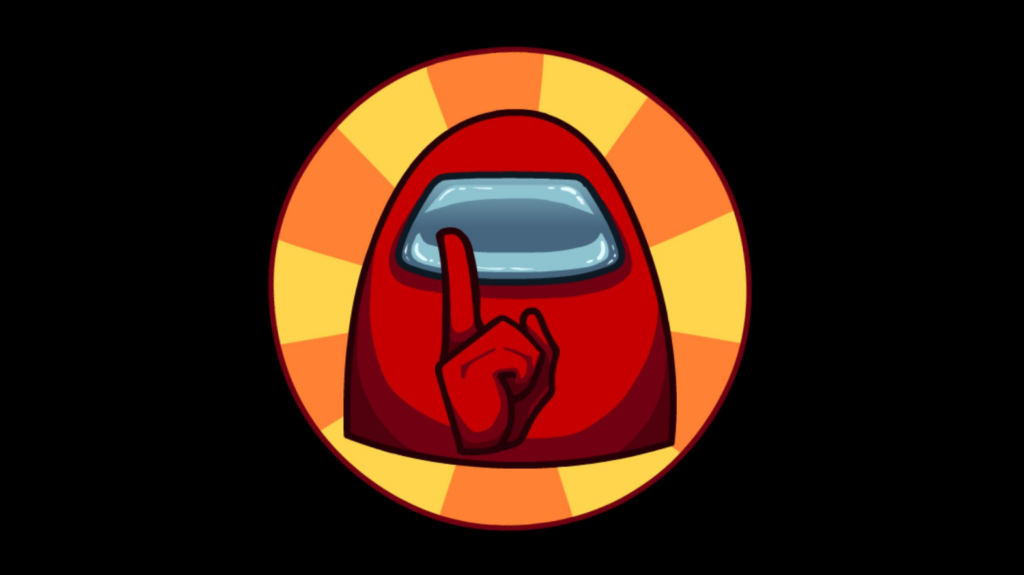 For my daughter's 12th birthday party in October I invited a handful of her classmates and super-close friends over for an outdoor dance party. They ate pizza and chips and drank more soda than even 100 people should have consumed in one day.
They laughed, they danced, they chased each other, they took selfies. For three hours, they were kids. And the parents, standing a safe 6 feet apart and chatting, agreed that it was what our children needed.
As the party started to wind down, candles on the cake "blown out" with a Japanese paper fan that fit the party's anime theme, the kids settled down in my driveway with their mobile devices.
Sitting approximately six feet apart in a circle, they started to play "Among Us" on their mobile devices. (Yes, they all had one!)
They were together, safely socializing, staring at their screens. No one told them to do this. These kids give personal space as a mandate, not a courtesy.
We always envisioned our options as one of two things: screen time or social time. Little did we know that 2020 would bring screen time and social time together for work, school, and play.
Here are a few online games you can play with a crowd using Zoom or another video conferencing app for face-to-face interaction. You can even play in person without a lot of physical contact or touching shared game pieces, dice, or cards. Because it's 2020, man.
Among Us
For those who don't know, Among Us is an online, outer space-based variation of the old board game Clue, known as a "multiplayer social deduction game." We didn't use those words back in the '80s, when we were all declaring that "Miss Scarlet did it in the Study with the Candlestick." But we know better now.
Among Us is a sleeper hit from June 2018 that earned a revival during the pandemic, perhaps because of its easy and interactive nature.
Depending on the number of participants, one or more players are deemed "Imposters." The rest of the players are "Crewmates." The crewmates navigate a spaceship performing tasks and trying not to get killed by the imposter.
Think one of your teammates might be sus (slang for suspect)? Hold a meeting among all players to vote them out of the game and find out if you caught the imposter.
Among Us works great for those who want to connect online. Each player logs into a shared, private server on their mobile devices, as you run Zoom or Facetime on a shared device, like a laptop. Connecting via video call or playing in person lets you watch players' facial expressions, adding another, poker-like, element to the game.
(Pro tip: Don't let out a loud groan OR a cheerful giggle if you are the imposter if you are playing in person or on Zoom. And, incidentally, if you ever have the chance to play poker with my son – take it!)
Jackbox Party Packs
If you were online in the '90s like I was, you may remember the "You Don't Know Jack" trivia game series. The game kept us entertained with irreverent humor on our Intel 486 PCs. Jack has grown up and now offers a ton of different games you can download on your mobile device. You can also download the Steam PC app to play.
Unlike Among Us, Jackbox games aren't free – but they are worth it. Download any one of the party packs up to the latest, Jackbox Party Pack 7, and enjoy classic games like Drawful (similar to Pictionary) or Quiplash.
Party Pack 7, available for group play on Xbox One, PC, PlayStation, Nintendo Switch, Steam, or in the App Store for iOS or on Google Play, features a new addition with several fun twists. Think Sims meets Among Us and you'll have "The Devils and the Details."
These games are great to play online with friends, but even better if you Zoom or Facetime during the game for that personal connection. Or you can play in person. Pods are good.
Cards Against Humanity, or, Um, Originality
I had heard a lot about Cards Against Humanity. Finally, one summer night on my niece's back deck in Binghamton, NY, I had the chance to download an app and play the game.
The game was almost – almost – funnier than eavesdropping on the cousins (ages 2, 3, 9 and 11) as they navigated movies on Disney+, poured cups of milk on their own, and consumed a ridiculous amount of snacks during their first sleepover with as little adult intervention as possible.
The Cards Against Originality app, which uses actual cards from Cards Against Humanity, allows you to play the game on your mobile device, with no awkward cards to share. A chat function brings you closer to the people you're playing with but, as with the other games on this list, you'll have even more fun in person or on a Zoom call.
That reminds me, I should hit up my niece and see if she wants to play a remote game this weekend. Of course, the 3-year-old wouldn't be able to pour milk for the 11-year-old, but we can always wait until our children are asleep.
What other games do you love to play in a crowd—in person or virtually?