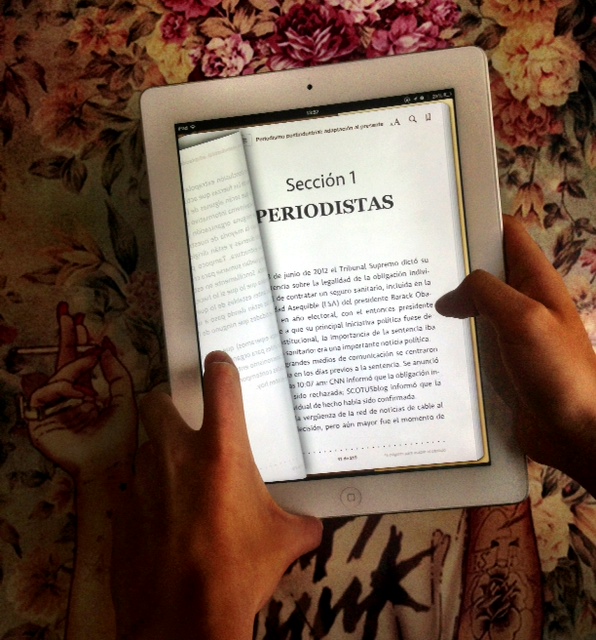 By now, you've heard of Audible, the digital library for audiobooks. Almost anyone who reads has the Kindle app on their phone or tablet—or both.
But did you know there's an app that lets you access ebooks and audiobooks for free?
Not only that, but it helps support your local library!
Kick Your Reading into OverDrive
OverDrive is your new best friend. It's a free ebook and audiobook app that connects to your local library network, so you can borrow books in electronic format.
Whether you're looking for newly released titles or old favorites, OverDrive has them. You can even download the app on multiple devices, allowing you to have them on your tablet and phone for road trips and plane rides.
When I downloaded the app, I was surprised at how many free eBooks they had—including recent releases I've been dying to read. I spent way too long browsing books, scrolling through Sci-Fi titles, and marveling at the sheer number of genres listed under Fiction.
OverDrive has thousands of free ebooks to choose from, and once you connect the app to your library card, you can read them all (if they don't have a waitlist).
What Does OverDrive Do for You?
Just like the crocodile and the Egyptian plover that picks meat from its teeth, your relationship with OverDrive is mutually beneficial.
The best part is that you don't have to pay for these books. And great news for introverts—you don't even have to leave your house!

By using OverDrive, you're supporting libraries everywhere. Why is that important?
Libraries are one of the few free resources we have left. They're centers for education, for enjoyment, for socializing, and for participating in programs that you may not be able to find elsewhere.
They provide information for students and anyone who wants to learn and study, offer shelter, help people with English language learning, and connect people with history.
As a freelancer, libraries are important for me, too. When I don't want to work from home or spend money on tea and lunch at my favorite cafe, I head to the library. It's quiet, the staff is friendly, and I'm more productive there.
Why wouldn't you want to support that?
And OverDrive isn't the only free ebook and audiobook app. You can use Libby, too.
Libby or OverDrive?
Since Libby is newer and was created through OverDrive, it doesn't have all the same features. That doesn't mean it's not a great resource—it just means it may not work for everyone.
Libby is only compatible with Android and iOS right now. OverDrive, on the other hand, works on your phone, your laptop, your Kindle device…basically any electronics you can download stuff on.
OverDrive also has more accessibility features. It has OpenDyslexic, which allows you to change the font to make it easier for people with dyslexia to read, and the ability to change the font size.
It has keyboard shortcuts, and you can download your ebooks in different formats to get accessibility features from PDF and other formats. You can even change the contrast on the pages.
Plus, OverDrive allows you to put restrictions on the types of books you can view. While you might not need to do this for yourself, if you have kids, you can hide books with mature content or only make children's books available for them to look at.
If you prefer Libby, it mostly comes down to visual and organizational preference. But if you need OverDrive's features, it's an organized and easy to use format once you get used to it.
If you want to support your library but don't have time to spend there, try OverDrive. It's convenient, simple, and has plenty of free eBook and audiobook titles to choose from. Even the most voracious readers won't run out.
Have you tried OverDrive or Libby? Let us know what you think (and what you've checked out) in the comments!
Disclosure: This article uses affiliate links so the GTG team earns a little bit of cash if you buy through the links. Thanks for helping to keep our site running and our writers caffeinated.