I simply cannot read another list of the best Valentine's Day gifts touting perfume, purses, or a couple's massage. Some inexpensive video games, a new Nerf gun, or some SpaceX swag would make nearly everyone in my family happy.
Since Valentine's Day is coming whether we like it or not, the GTG team scoured the Internet looking for the best Valentine's Day gifts for geeks. We hope you like our selections. Share your best Valentine's gift ideas for the geek in your life in the comments below.
Portable Phone Charger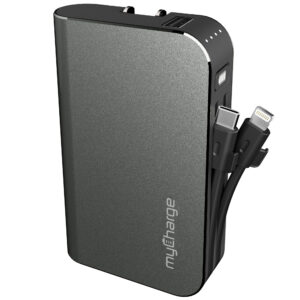 We have about five portable chargers in my house, ranging in price from $5 to about $20. We've also gotten some higher quality chargers free with purchases of pricier items – like my husband's Samsung Galaxy 10 phone and some gadgets he bought.
Yet we never seem to have enough chargers or cables to keep all our devices powered up when we travel.
I'd straight-up love another portable battery—especially one with built-in charging cords—for V-Day. And I'm partial to the myCharge HubPlus Turbo.
Sleek and stylish, the device measures under 5.8 by 4.3 inches and is about ¾ of an inch thick. It includes Apple Lightning and USB-C charging cords attached, and 2 USB outlets to charge additional devices, including older Android phones and tablets.
Best of all, the battery charges by means of a wall outlet. Because, really, who wants to have to find a USB charging cable to charge your charger?
Digital Picture Frame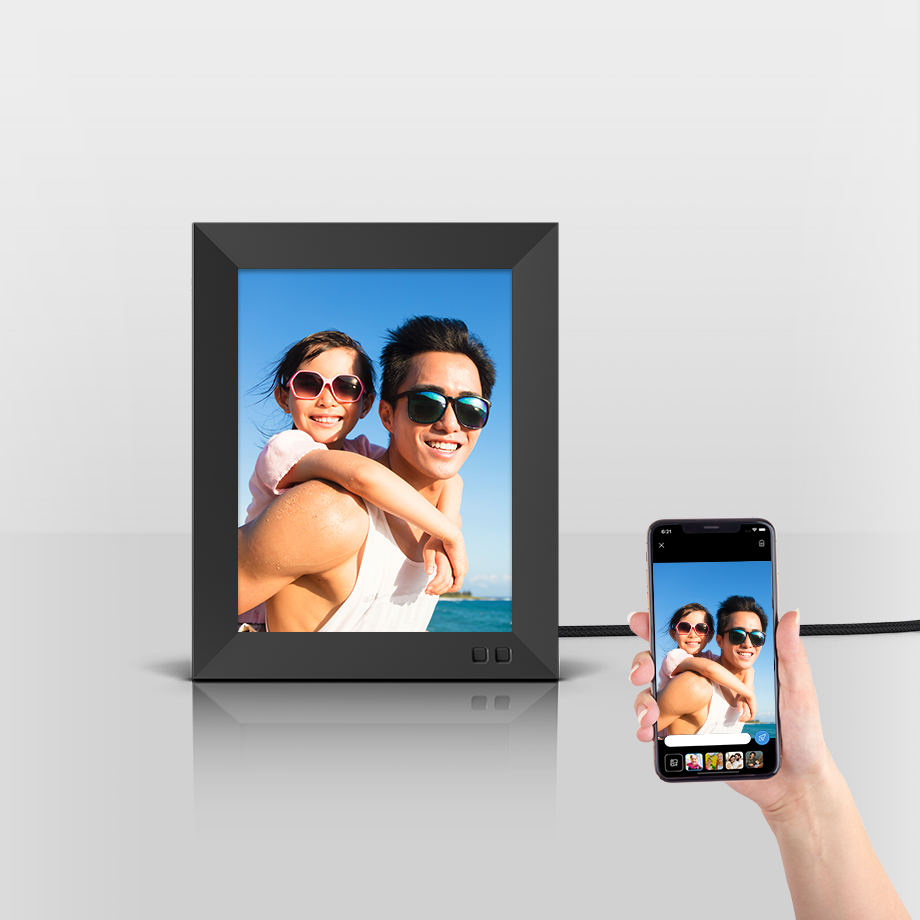 Digital picture frames have been around a while. They're a great way to showcase multiple family photos in a compelling and dynamic way.
But Nixplay Smart Photo Frames levels up the experience by letting you upload photos remotely through an app. You can even create multiple playlists of photos and ask Alexa or Google Assistant to play the one you want. (That could get fun during a stay-at-home date night!)
As for the specs: Nixplay smart photo frames display images from HD to 2K resolution, comes with a wall-mounting and detachable-cord stand system for flexibility. It is available in a variety of frame designs, including a style that looks like wood. Upload photos from Google Photos, Dropbox, Facebook, or Instagram via the website.
If that's not enough, it's motion-activated for a truly high-tech experience.
The picture possibilities are endless, making this one of the best Valentine's Day gifts you can give to the geek you love.
Legacybox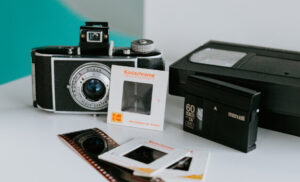 One of the sweetest Valentine's Gifts I ever received from hubby was a DVD version of my wedding VHS tape. He must have gone to great lengths to find a company to convert the footage.
Now, you can transform VHS tapes, photo prints, and even film to DVDs, USB drives or Dropbox files for easy access through Legacybox.
Share your wedding photos, wedding video, pics of your kids, or create a montage of your life together for the ultimate romantic evening streaming images onto a smart TV, digital photo frame, or any device.
For a great duo, consider pre-loading your newly converted images and videos to a Nixplay frame.
Solar Powered Travel Light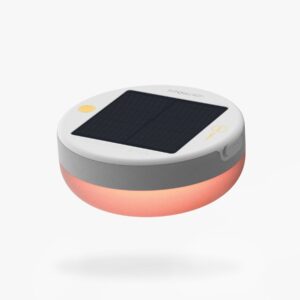 The MPowerd Luci Explore is the device I never knew I needed but now can't live without. This solar-powered light, smartphone charging device, Bluetooth speaker, and alarm clock is lightweight, water-resistant and, well – cute as a button.
You don't need Wifi to play tunes through your MPowerd device because it's Bluetooth-enabled. And you don't even need a power outlet or electricity to operate it, because it charges via sunlight. You can also fast-track charging with the included USB cable; a full charge took less than an hour.
Once it's powered up, you can use Luci to charge your other mobile devices, cast your room in pleasing light with multiple color variations, play music, or wake you at a pre-set time with both light and music.
The Luci Explore is definitely coming with us on our next road trip. And the soft glow of light in seemingly endless shades could make for an interesting Valentine's evening.
Jammy MIDI Guitar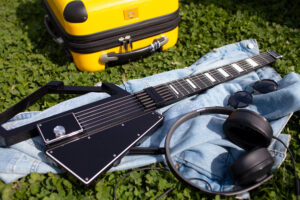 Whether your Valentine performs filk songs at cons or likes having live music at their fingertips when they go on vacation, the Jammy MIDI guitar could be a welcome traveling companion. This NAMM Show award winner measures only 17 inches long (when disassembled) to fit in a backpack or carry-on bag, and makes it easy to make music wherever you go.
Jammy uses Musical Instrument Digital Interface (MIDI) technology compatible with any digital audio workstation (DAW) to replicate the sound of any musical instrument. Use the stringed MIDI interface to create your own EDM track and send it to your phone or computer using Bluetooth.

If you want the sound of an acoustic or electric guitar, you can play 11 different varieties with onboard FX directly through an amp or earbuds. Jammy uses replaceable steel guitar strings for an authentic playing experience.
Jewelry Inspired by Nature & Tech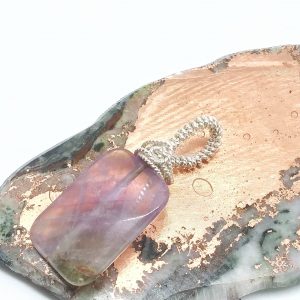 Of course, some geeks—like anyone—love getting jewelry for Valentine's Day. It's a time-honored tradition and certain pieces are sure to be appreciated.

It's even better when you can support women entrepreneurs and small business owners with your jewelry purchase.
Wire artist Johnna Crider has been selling her own handcrafted wire-wrapped jewelry online since 2010.

Every piece is more beautiful than the next. Her designs feature cut gems, polished gemstones, and minerals wrapped in a variety of precious metals, from gold and sterling silver to titanium and aluminum.

While her jewelry designs are often inspired by nature, Crider, herself, is a tech geek of sorts. She writes for CleanTechnica, where she frequently covers EV tech and Tesla, making her jewelry one of the best Valentine's gifts for the geek you love.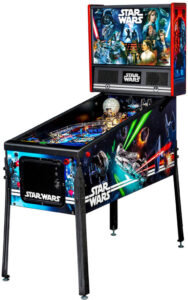 In-home Pinball Machine
Looking for a stretch gift for the fan who has nearly everything? How about a pinball machine modeled after one you'd find in an arcade and manufactured by a top producer of commercial quality pins?
Retailing for $4,449, the Stern Pinball Star Wars Pin may not be for your average fan, but it's fun to imagine turning family game night into something out of this world. In spite of the hefty price tag, this awesome machine is designed for home use. Commercial-grade models sell for much more.

Your Valentine can immerse themselves in the Star Wars galaxy with speech and footage from the original Star Wars trilogy. A custom-sculpted Death Star and TIE fighter give the game added depth against a backdrop of an LED-lighted playfield.

Stern also offers commercial Pins based on your other favorite fandoms like Stranger Things, Guardians of the Galaxy, and Jurassic Park. Talk about Valentine's Day gift goals.

Undoubtedly, geek culture represents a diverse range of passions and interests. What would you consider the best Valentine's Day gifts for geeks in your life?
Disclosure: This article uses affiliate links so the GTG team earns a little bit of cash if you buy through the links. Thanks for helping to keep our site running and our writers caffeinated.