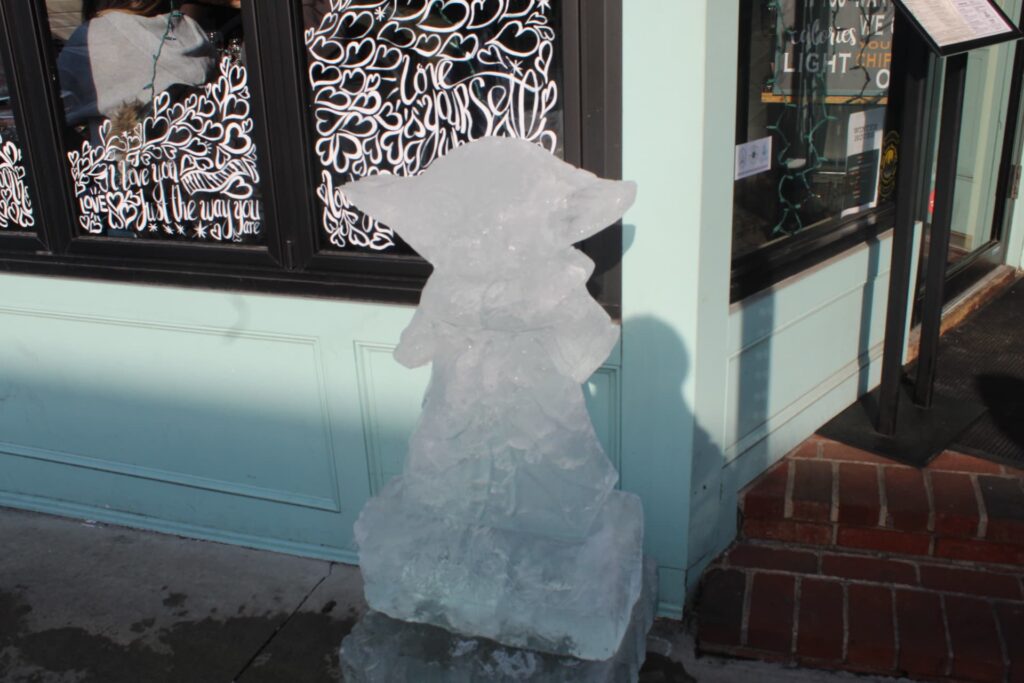 The first annual Port Jefferson Ice Festival took place February 8 – 9, 2020, filling the streets and stores of the Port Jefferson Village on Long Island.

Most Long Islanders think of spring as the kick-off to "festival season." The street fairs, craft fairs, and other outdoor festivities extend through summer and into fall, when countless fall festivals fill pumpkin patches across Long Island.

Port Jefferson Village got a jump start on festival season this year with the Port Jefferson Ice Festival held the second weekend of February. The event offered free marshmallow toasting, horse and carriage rides, and a mac-and-cheese crawl, which actually sold out three weeks before the event.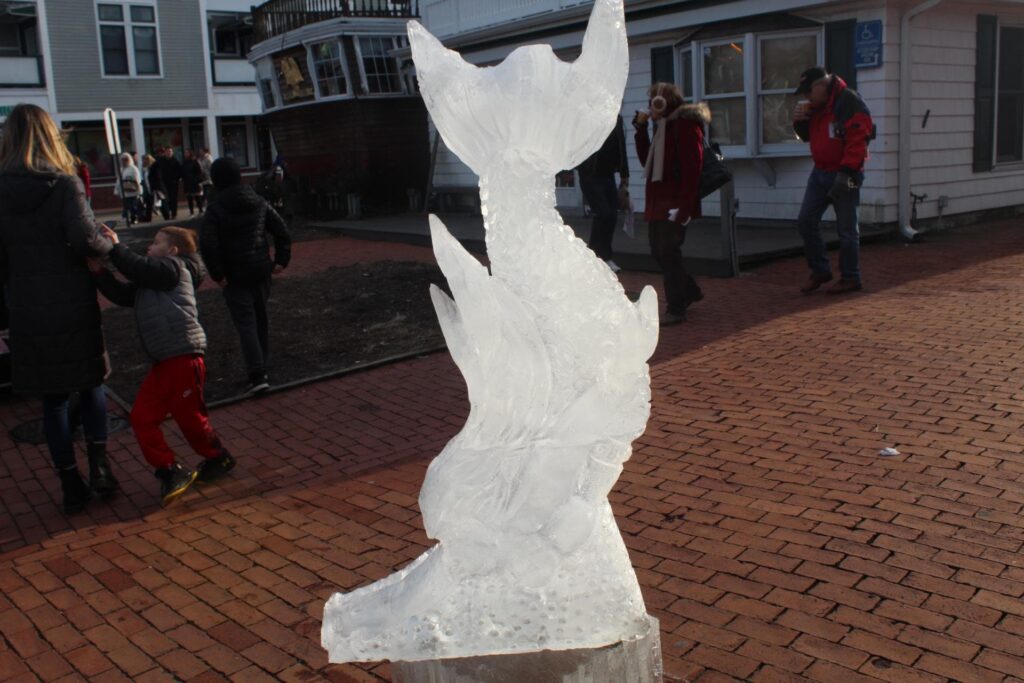 Ice sculptures, ranging from a baby Yoda to a mermaid dotted the sidewalks. A sleigh designed for photo ops sat in front of the Port Jeff Brewing Company.
Amazingly, all the ice sculptures were created by one person, Richard Daly. Daly holds the title of fastest ice carver in the Guinness Book of World Records.

The Port Jefferson Ice Festival also brought costumed characters inspired by Disney's Frozen plus a pirate and princess, to the streets of Port Jeff Village. (You know you're a true geek when you take a closer look at the cosplayers to see if they are someone you know … they weren't.)
How Was the First Annual Port Jefferson Ice Festival?
For a first time event, the Port Jefferson Ice Festival was a lot of fun. Younger children, especially, enjoyed the costumed characters and marshmallow toasting. And it drove traffic to Port Jefferson Village during what is usually a dismal time of year.

By the time we arrived in late afternoon, the mild weather and warm sun had melted some of the intricate detailing on many of the sculptures. But they still represented a stunning example of art.

If the weather was colder, this totally would not have been our jam. But it was a great, free way to spend a few hours out of the house on a winter Saturday.
If you have an opportunity to stop by an ice festival near your town this winter, I highly recommend it.

Take a look at our gallery, and then post your adventures and photos in the comments below!