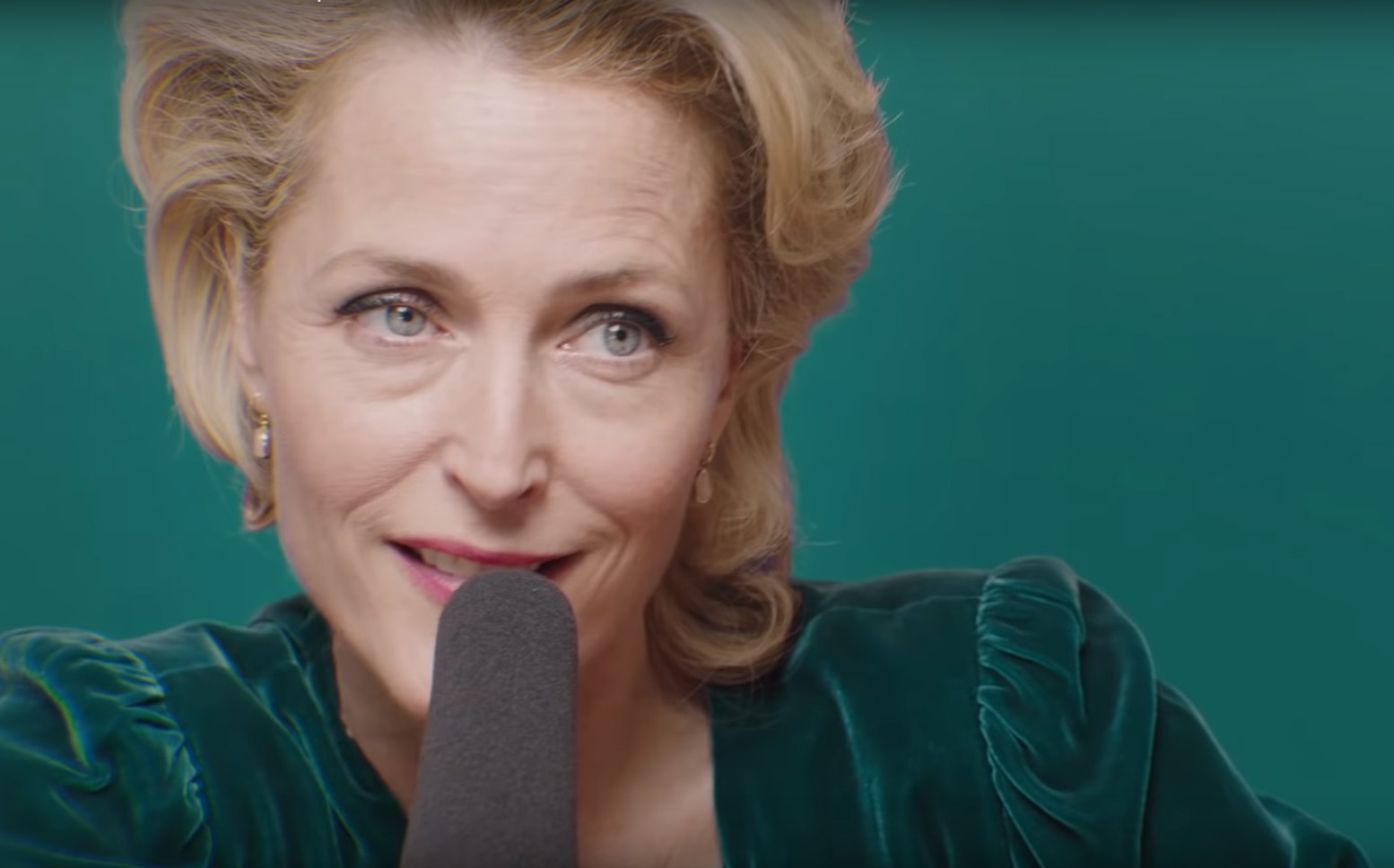 Sometimes, a phenomenon can sweep society (or the internet) and we know nothing about it until it crosses our particular frame of reference. Let's face it, geeks tend to be wrapped up in our own worlds, following our own passions in spite of what may or may not be "popular."

In my case, ASMR videos were popping up all over YouTube and, until Gillian Anderson made one to promote her Netflix series Sex Education, I had no idea. (You can read a recap of Sex Education Season 2 from TV & Movies Editor Chandi Gilbert here.)
In case you, like me, are an ASMR newcomer, here's a quick primer.
What Is ASMR?
ASMR stands for autonomous sensory meridian response. It describes the feelings of peace, calm, and even tingling pleasure some people feel when they hear certain sounds in a calming environment. YouTube videos made by ASMR artists show people brushing their hair, putting on makeup, or whispering, sometimes to the backdrop of rain falling outside their window.
It's been compared to hypnotism, in that both evoke a relaxed state. But it's closer to guided meditation, in that you aren't as deeply relaxed as you might be when hypnotized. You're also keenly aware of what's going on around you – including those pleasurable feelings ASMR evokes!
Why Did Gillian Anderson Do ASMR?
Gillian Anderson plays Dr. Jean F. Milburn on the hit Netflix show Sex Education, now entering its third season.
An ASMR video falls right in line with Anderson's character, who is very open about sex and all things sexual. Depending on what you're looking for, ASMR can be relaxing, soothing, or sexually stimulating. Different videos can even have different effects depending on your mood when you watch and listen.
In the video, Dr. Milburn educates us on the effects of ASMR, introducing a whole new group of people (geeks like me and fans of the show) to a positive technique to find peace and happiness. It all falls into place.
ASMR Artists and How Dr. Milburn Compares
Once I watched the Sex Education video, I followed a friend's recommendation and looked up a bunch of other ASMR videos. Some of them are weird, with product plugs right in the middle of the experience. Others are fun, sexual, sensual, relaxing – exactly what you'd expect once you understand the goals of an ASMR experience.
I have to admit, Anderson was probably not the best ASMR artist I viewed. But it was still fun watching a beloved actress, playing a really cool character, explore this enticing art.
View the video below and decide for yourself. What do you think of Gillian Anderson as Dr. Jean Milburn doing ASMR?