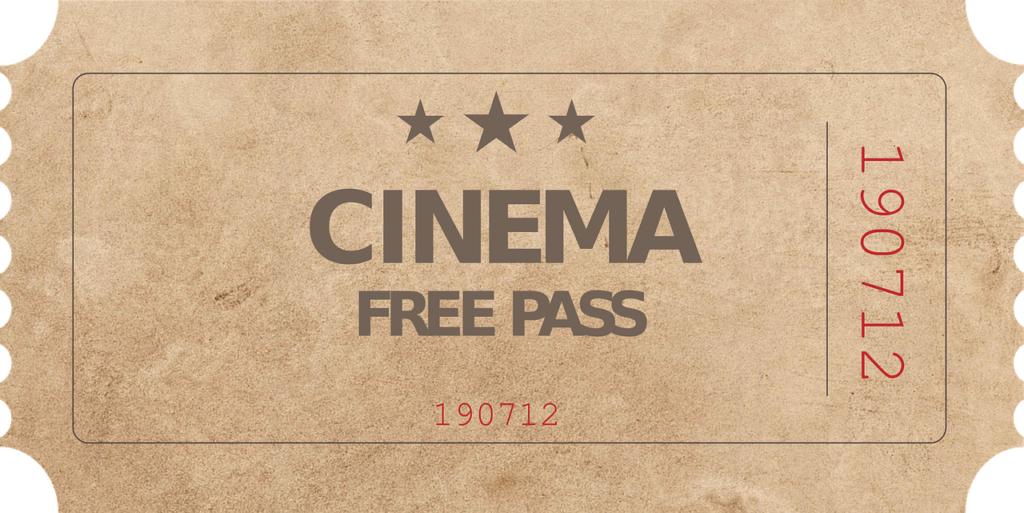 Let's get right to it. If you aren't crafty or if you are and need something to watch while you stitch, here are some of the best streaming services while self-isolating. There are enough free streaming service trials in this list to get you through months of enjoyable content without paying a dime.
We're gonna get through this together and with a little entertainment.
For the Most Popular Streaming Services
Netflix. Duh? Netflix newbies are always given a full 30-day free trial and trust me, you can watch a LOT of stuff in 30 days, especially when self-isolating. Their original content is fantastic and they have a category for every genre imaginable.
If you haven't heard, you can still watch Netflix with friends or family with the new Google Chrome extension. Get instructions here. There's no need to watch your favorite movies solo.
HBO Now is worth the seven-day free trial even if all you want to binge on is ten seasons of Curb Your Enthusiasm. You can also catch The Outsider, Westworld, and Chernobyl.
Showtime and Starz are both offering seven-day free trials. Starz is offering a seven-day free trial, or you can subscribe via Amazon for $5 for the first three months. Three months for $15 is absolutely worth the Starz subscription.
Amazon Prime offers all members a streaming subscription as Prime members. This service is probably the biggest bang for your buck. Right now, you can try a free 30-day trial.Also, with Amazon Prime, you get the same trial offers for all the major networks like HBO, Showtime, and Starz. So, if you don't want a bunch of different apps, you can access all your content via Amazon. I'm a big fan.
Hulu offers several different streaming packages to choose from. Depending on the package you want, you'll either get a free week or a free month. Hulu is the one subscription service I won't live without.
Like Amazon Prime, Hulu is now permitting you to access content and offering free trials from all the same major networks as Amazon. Hulu is adding a 25% discount for new Showtime subscribers.
Even before this deal, Hulu is the one subscription service I won't live without. I'm really counting on it to help get through the long days ahead.
For BBC Fans
Acorn TV now offers viewers an extended 30-day free trial for all new subscribers.
For Horror Fans
Shudder, a horror streaming service and a personal favorite, is offering customers a free 30-day free trial. Use the promo code SHUTIN to activate the free trial. (Otherwise, it's only a seven-day free trial.)
Word of warning, their customer service is unreliable in my experience, so subscribe directly via the Shudder website to keep things easy for you if and when you want to cancel. (Don't subscribe through an app like Roku, iTunes, Google Play, or Amazon.)

For Entertaining Kids
Sling TV is offering free viewing for their on-demand kids, lifestyle, and entertainment categories. They also provide news updates, and no Sling TV account is required.
Disney Plus offers new Verizon FiOS customers up to 12 months free. If you're not a FiOS customer, you can still get a seven-day free trial. It'll keep the kids occupied for at least a week, right? Disney Plus also just released Frozen 2 on their streaming service; they weren't planning to release the blockbuster sequel until summer. 
This isn't a free streaming service, but viewers are excited nonetheless. NBCUniversal will be making its 2020 theatrical release movies available on-demand on several yet-to-be-named platforms. Even though I put this in the Kids category, this includes adult movies as well, such as The Invisible Man, Emma, and The Hunt.
You can find other popular movies from Kanopy as long as you register with a library card. This does mean that either your school or your library must be a registered participant. It's totally free, and they have all the good new release titles available. They actually have a collection of 30,000 movies that range from kid's entertainment to Indie flicks. Pretty cool.
For Anime Fans
Crunchyroll is the apex of all things anime and manga, so get your two-week trial subscription now for your fan fix.
For Those Who Don't Mind Watching Ads in Exchange for Free Content
This is a list of apps that offer popular TV shows and movies for free in exchange for you dealing with their commercials. If you're pining for a 90s throwback quarantine, check these out:
Bonus for Music Lovers
Tidal is offering new subscribers a 30-day free trial of high-quality music, or you can nab a great deal at $4.00 for four months.
You can also stream free Metropolitan Opera performances during this pandemic.
How's everything going where you are? Stay safe and stay sane, all you wonderful geeks.