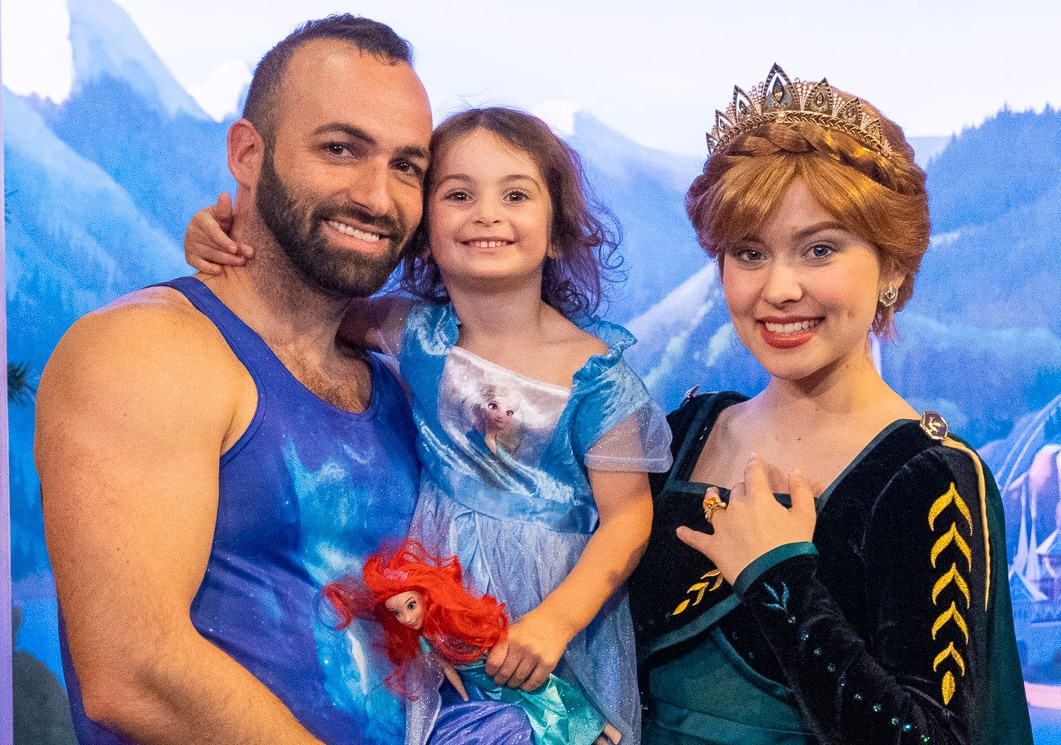 You're never too young to enjoy Disney magic. From movies and TV shows to vacations at Disneyland or Walt Disney World Resort, Disney practically has the patent on "family fun."

But traveling to Disney World with toddlers or preschoolers can also be stressful, harrowing, and exhausting – not exactly what you hope for when you're spending thousands of dollars to experience "the most magical place on Earth."
However, traveling to Disney World with toddlers can be rewarding as you create vacation memories together.

Your toddlers and preschoolers won't remember the specifics, but all it takes is a photo or video to bring back the emotions of joy and wonder they felt.

These tips can help you make the most of your Disney World vacation, keeping kids and parents happy from the time you pass through the gates (hopefully during Disney's Morning Extra Magic Hours) to the final firework over Cinderella's castle.
1. If you didn't travel with a stroller, rent one.
Think your stroller days ended when your child turned three or four? The stroller game changes when you're trying to traverse the Magic Kingdom's 107 acres with a preschooler.
If you didn't bring a stroller on your Disney vacation, renting one at the park will be the best $15 you've spent on your trip. A stroller allows for more control over your wandering offspring, less whining, and impromptu naps. And that means the grown-ups can enjoy a quiet meal, a beverage at Epcot, or just some shopping. The stroller is also a great place to stash all your stuff if you aren't staying on premise and can't have it delivered straight to your room – plus a place to stow snacks and drinks you want to keep on hand.
2. Pack snacks.
Magic Kingdom, Hollywood Studios, and EPCOT allow soft coolers up to 24" X 15" X 18" in their parks. Animal Kingdom allows soft bags, like backpacks, only. And the water parks permit larger, wheeled coolers. None of the parks allow glass bottles (except baby food containers) or alcohol within the coolers.

Use Disney's lenient cooler rules to your advantage and pack plenty of snacks. Not only does this save money, it helps prevent meltdowns in line. When you're 20 minutes away from the ride but can't jump off the line to hit a concession stand, a pack of Goldfish or dehydrated Mickey Mouse apples (my kids' favorite!) can save the day.
3. Make the most of indoor activities during the mid-day heat.
If you're visiting Disney World with toddlers during the summer, you'll want to be mindful of the mid-day heat. Probably good advice for anyone. But few things cause a toddler meltdown faster than the combination of heat and exhaustion.
Plan indoor activities like shopping, dining, or character Meet and Greets between noon and 3 PM, when the park seems to be the hottest – and most crowded. My husband likes to expertly weave his way down Main Street's interconnected stores at Magic Kingdom without stepping into the hot sun.
The Princess Fairy Tale Hall in Magic Kingdom also provides a cool respite from the Florida heat. If you couldn't snag a fast pass for the attractions, plan to have something to keep the kids busy in line, whether that's electronics, coloring books, or playing an impromptu game of "I Spy." Then, revel in the cool AC with a cast of Princesses at the end as your reward.
4. Don't be afraid to take a break.
You've logged 10,000+ steps. You've used your first FastPass+ set. You've shopped. You've eaten. You've taken so many pics your face hurts from smiling. Everyone is getting cranky. And it's only 1 PM.
With a Standard Theme Park Ticket you can leave a Disney park and return to the same park the same day with no added charges. Keep in mind, if you take advantage of the special 4-Park Magic Ticket deal, once you leave a park, you are done for the day.
Because of the price of tickets, there's a perception that you must "make the most" of your Disney trip by cramming as much as you can into every visit. But no matter how much money you paid, there's no point in sticking around a park if everyone is miserable.
A mid-day break, a nap, and a swim can work wonders to improve everyone's mood. You can head back to the park as the sun begins to set to enjoy a few more attractions and the evening's fireworks display or light show.
5. Stay on-site at Disney World Resort to make the most of your experience.
When you run the numbers, booking a Disney World Resort package that includes a hotel stay and theme park tickets does not cost much more than staying at a nearby Orlando hotel and purchasing your Disney tickets separately.
The added benefits of staying on Disney grounds can save you even more money.
Think:
Free transportation to the parks by bus or monorail
Free parking if you have your own vehicle
Access to the Disney Meal Plan option that can reduce dining costs
Free MagicBands
Then there's the convenience. Staying on-site allows you to:
Have purchases made in the parks or at Disney Springs sent directly to your room
Access the park before or after other guests during Disney Extra Magic Hours
Reserve dining, attractions, events, and FastPass+ options 60 days before your stay, instead of 30
When you're visiting Disney World with toddlers or preschoolers, it's all about convenience, and staying on site can help create a stress-free Disney vacation.
6. Make your must-do list and book early to secure your FastPass+ selections.
Life happens – even at Disney. Chances are everyone in your family has must-do attractions at Walt Disney World Resort. Make that list early, secure reservations for dining and entertainment as early as possible, and make your FastPass+ selections at 7 AM 30 or 60 days before your trip. This can help ensure you'll hit most of your must-do's so no one is disappointed.
7. Use Rider Switch capabilities to enjoy those "once-in-a-lifetime" rides.
If you've never been to Disney World, or if it's been years, you may have your sights on Space Mountain or the Rock 'n' Roller Coaster Starring Aerosmith. The good news is that Disney's Rider Switch is the best "child swap" type program available at theme parks. First, it's all completed digitally. You'd wait in line (or enter the FastPass+ queue if you have a FastPass+ for the ride). The members of your party riding will enter the ride. Meanwhile, the other members of your party who want to ride, but have to watch the younger ones, will have their MagicBand or card scanned. They should return to the line within an hour for their turn to ride. This article explains the process in greater depth.
Helpful tip: Only the first riders in your party require a FastPass+. You'll automatically enter through the FastPass+ line when you're meeting the rest of your party to hand off the younger children for your turn to ride.
Let Disney Magic Find You
Visiting Disney World with toddlers or preschoolers doesn't have to be stressful if you plan ahead, are willing to adapt your schedule as needed, and leave room in your days for Disney Magic to find you. 
* Photo courtesy of Reko Rivera