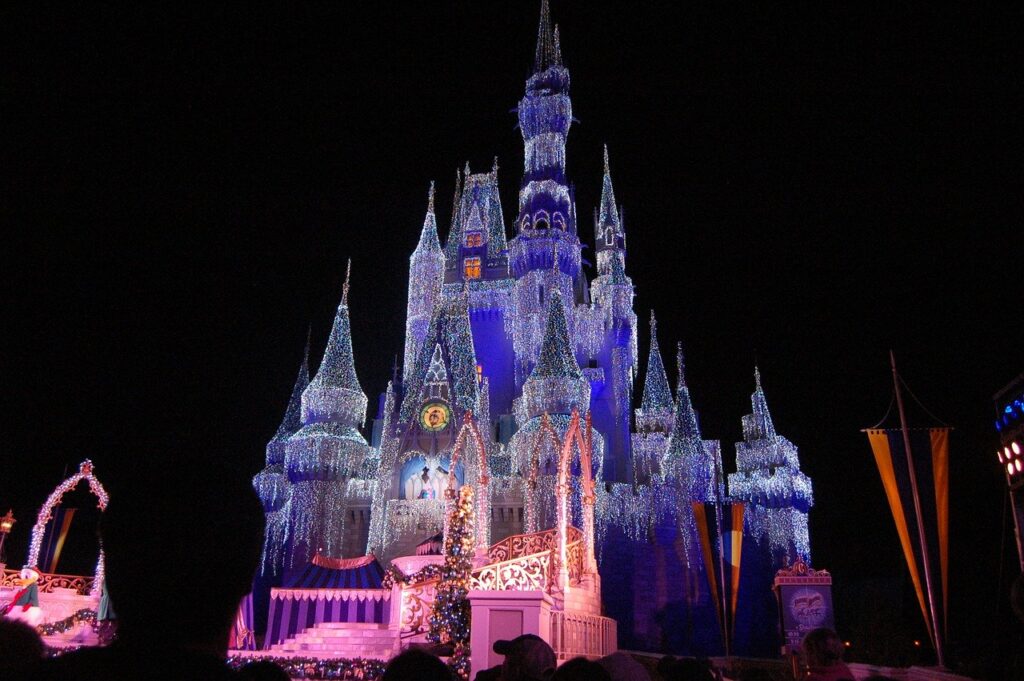 As Disney parks closed due to coronavirus, a lot of publications lead with saying "Disney has lost its magic."
But the entertainment company immediately got to work proving that's not at all the case, using the hashtag #DisneyMagicMoments to share Disney magic: Safely, virtually, and in new and creative ways.
In fact, Disney magic is more accessible than ever before. You may not be able to afford a $3,000 or $10,000 Disney vacation. But most people can afford $6.99 to stream Disney+ monthly.
Bonus: If you have Verizon Wireless or Verizon FioS, you can still get Disney+ free for a year.
Disney has also released tons of freebies for its fans to enjoy.
What's the best Disney magic to come out of the pandemic? I polled Disney fans and scoured the web to find Disney magic to keep us going until the parks open again.
The Disney Family Singalong on ABC-TV
Join celebrities and their families as they share classic Disney tunes. Beyonce kicks it off with the perfectly apt "When You Wish Upon a Star." Josh Groban takes us back decades, singing "You've Got a Friend in Me." Country singer Thomas Rhett helps us re-live a favorite magical moment in Frozen as he sings "Do You Want to Build a Snowman" with his two daughters.
Don't have cable? Missed the show when it first aired? You can stream it on Hulu With Live TV, YouTube TV, or AT&T TV Now.
Disney Churro Bites
I can't tell you how many people have shared this recipe with me in the past few weeks. And it came up as a favorite when I started polling fellow fans on the best Disney perks to come out of the pandemic.
I remember going on a late-night quest for churros at Disney Springs – only to discover they aren't as common as you may think, considering they're one of Disney's most popular snacks. Fortunately (for my daughter) we tracked some down at Frontierland in Magic Kingdom the next day – and we learned not to pass up any opportunity for Disney churros.
In early April, Disney revealed a make-at-home recipe for churro bites on their blog. Yum! If anyone has made these at home, please tell us how they turned out in the comments section below!
Frozen 2 Early Release
Disney released this so early in the pandemic that it took a few of my mom-friends to remind me the Frozen 2 early release was related to the mayhem unfolding around us. Disney released the animated musical On Demand on February 25, and then made it free to Disney+ subscribers on March 15. It was one of the first "freebies" Disney launched.
The Princess Bride
I recently ranked this movie as one of my top '80s films for the whole family. Now, it's coming to Disney+ on May 1. It is the perfect family movie night flick for a Friday evening.
Consider putting together a medieval feast before the movie, with grape juice in wine goblets for the kids and wine or mead for the grownups. Grill up turkey or chicken legs – or order local delivery to support your favorite restaurant. For dessert, serve up king-sized candy bars and (of course) peanut butter cups!
Disney Performers Reading Stories
Josh Gad, the charming voice of everyone's favorite snowman, Olaf, reads bedtime stories for kids, including classics like The Giving Tree and The Day the Crayons Quit.
Several other Disney performers, including Chris Evans (Captain America), also read bedtime stories on Twitter in partnership with the charity organization Save with Stories. The organization raises money for food and supplies for families who relied on their children's schools for food and supplies before the pandemic. Follow the Save with Stories Instagram to catch celebs reading classic children's books.
Finally, hop over to Twitter to find a whole slew of Disney performers reading stories. We love Ashley Eckstein, voice of Ahsoka Tano on Star Wars: The Clone Wars animated series, reading Star Wars: The Galaxy Needs You.
Exclusive Olaf Shorts
In collaboration with Disney animator Hyrum Osmond, Josh Gad also started sharing a brand new, exclusive series of Olaf shorts. Follow #AtHomeWithOlaf to see them.  
Star Wars Zoom Backgrounds
Custom Zoom backgrounds have been around a while. But with the rise in use of the videoconferencing platform since the pandemic, we're also seeing more cool custom backgrounds – including Star Wars backgrounds!

Choose to host your next meeting from the Millennium Falcon, the Death Star, or the Planet Hoth. Just make sure to dress appropriately for your meeting. How you choose to define "appropriate" is entirely up to you!
Disney Brings the Magic of the Parks Home
See? I told you Disney hasn't lost its magic. Here it is, streaming straight to YouTube as part of #DisneyMagicMoments. It's the new Disneyland parade, Magic Happens.
Disney also released the new fireworks show, "Happily Ever After," recorded prior to the pandemic in front of Cinderella's castle at Walt Disney World. The imagery is breathtaking on a bigger TV screen. But if you're reading this from your mobile device, it's also not a bad show!
A story from a favorite Disney performer and then fireworks to end the evening could be exactly what you need to get your kids to bed. After all, Disney vacationers know bedtime follows when the fireworks end. The only thing missing is that long, whiny walk back to the car or Disney transport of your choice.
Drone Footage of the Empty Parks
It's a once-in-a-lifetime opportunity, when you think about it: the chance to see the Disney parks completely empty. To be honest, it's a sight I hope never to see again. But the drone footage is oddly compelling and mesmerizing, reminding us of what was – and what will be again.