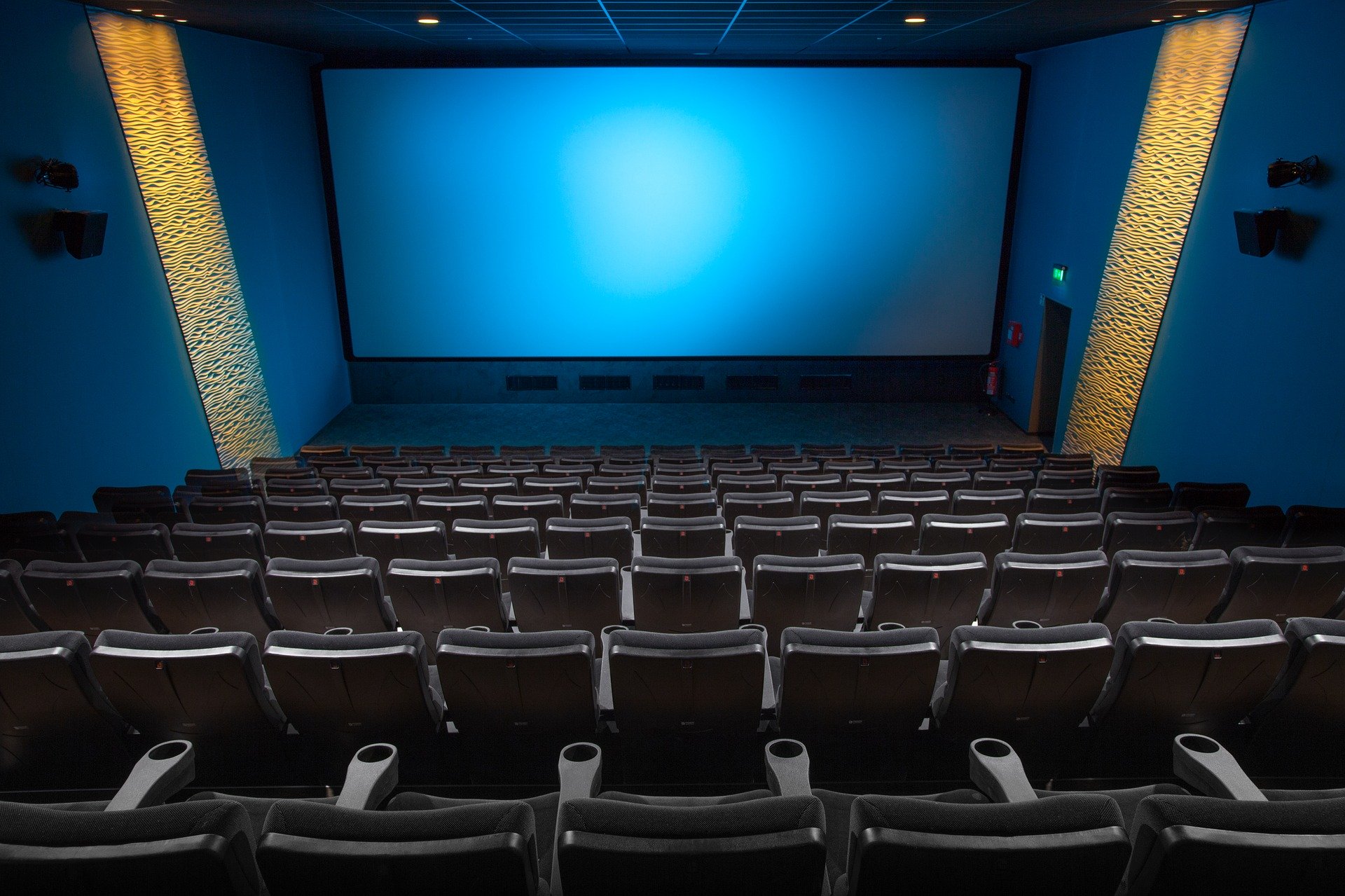 Despite the outdated stereotype that nerds and geeks never get their love, being a geek is now mainstream and has its own brand of cool.
We've talked a lot about how being a geek connects people on Geek Travel Guide. It was the central premise of both Sarah and my pieces on what being a geek means to us. Sarah wrote about it in more detail in her fandom family piece. These connections are so important to the world right now.
I got my geek because I was a geek. I would argue that he got his as well. And, while our love may not be epic to anyone else—it is to us.
So, I thought I would bring together my top five romantic loves from the silver screen and share them with you. If you haven't experienced these classics (or, at least, not recently), get to Netflix, Amazon Prime or Hulu now. You'll probably add at least one more fandom to your geek list.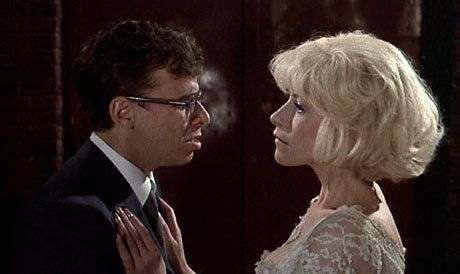 Audrey & Seymour | Little Shop of Horrors
Frank Oz's Little Shop of Horrors was released in 1986 and starred Rick Moranis (Seymour Krelborn), Ellen Greene (Audrey), Levi Stubbs of the Four Tops as Audrey II, and Steve Martin as the sociopathic dentist. Jim Belushi, John Candy, Christopher Guest, and Bill Murray had cameos.
The musical/comedy/horror show is based on the 1960s movie of the same name. (It's really weird. The ending is sort of fabulous though.)
Little Shop is the story of two down-and-out flower store workers. They find each other – and themselves – while surviving the murderous machinations of a "mean green mother from outer space."
The beautiful thing about this sweet little plant nerd and the fashionista with a penchant for the wrong sorts of men is that they accept each other. As they are. No artifice, no masks.
"Suddenly Seymour is standing beside you. You don't need no makeup, don't have to pretend."
They saw each other at their worst and fell in love anyway. Then, a shared dream got them through, giving them a goal to work toward together. They weathered the poverty and alien plots, and they still looked to the future with hope in their heart.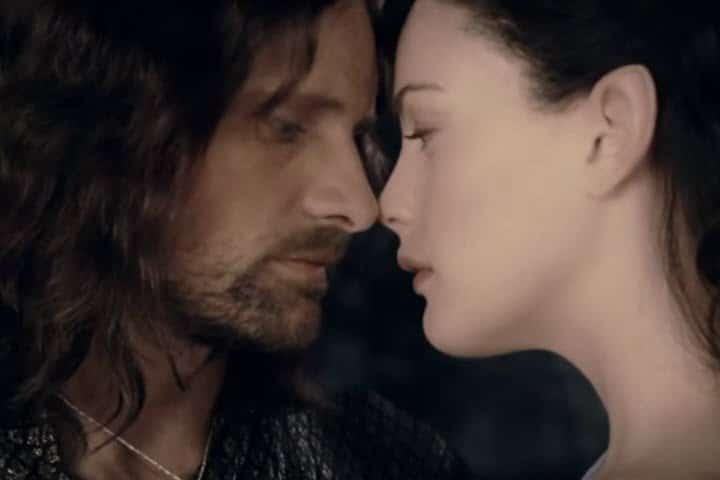 Arwen & Aragorn | The Fellowship of the Rings
Peter Jackson's epic fantasy began with this movie's release in 2001.
Based on J.R.R. Tolkien's novel, The Lord of the Rings, these are the movies that changed everything. It was nominated for 13 awards at the 74th Academy Awards and walked away with four (Best Cinematography, Best Makeup, Best Original Score, and Best Visual Effects).
It is in this first release that we were introduced to Aragorn, the ranger and heir to the throne of Gondor, and Arwen, the immortal half-elven princess of Rivendell.
What makes Aragorn and Arwen so damn sexy is her recognition that life with him, with the possibility of a family, was worth her immortality. Aragorn eventually stepped up to accept her decision with grace and gratitude. He's a strong man who doesn't mind being saved by the woman he loves.
"I would rather share one lifetime with you, than face all the ages of this world alone."
Their love crosses all boundaries. It reaches through the distance separating them to keep each other whole. There's not much sexier than knowing you have only one lifetime together and fully embracing that time.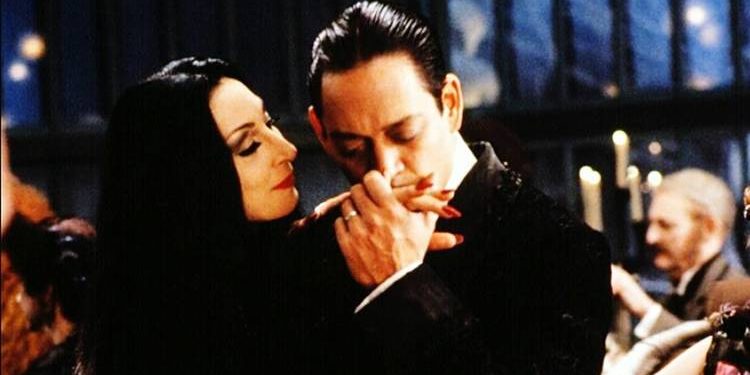 Gomez & Morticia | The Addams Family
Created by Charles Addams in 1938, the Addams Family started their existence as a satirical look at American family values in The New Yorker.
Two series (one animated), and a film later, the second film, The Addams Family, was released in 1991. The movie cast was genius: Anjelica Huston as Morticia, Raul Julia as Gomez, Christopher Lloyd as Uncle Fester, Jimmy Workman as Pugsley, and Christina Ricci as Wednesday Addams.
The delightfully macabre film was nominated for several awards, as were the actors involved. It also profoundly touched the goth culture, influencing their style and fashion.
I would argue that there was not a healthier, more balanced relationship than that between Gomez and Morticia Addams.
"To live without you, only that would be torture."
They obviously adore one another. They share the same passions, support each other's dreams, and most importantly, they build each other up.
There is never a doubt that they share an epic, all-consuming love that's big enough to encompass their charming weirdness. And isn't that what love is about? Finding someone with a compatible weird?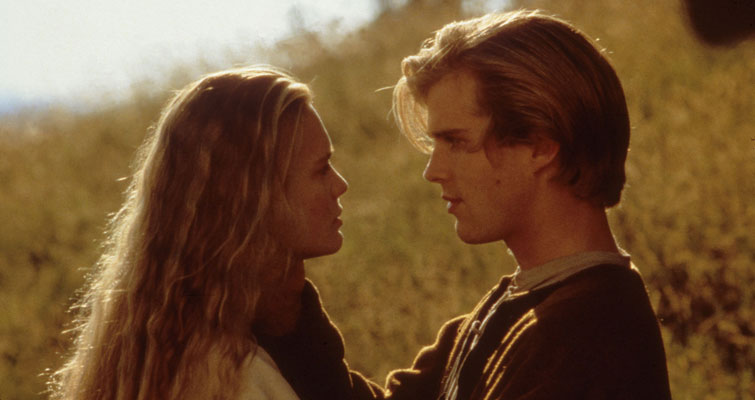 Westley & Buttercup | The Princess Bride
The Princess Bride. Was there ever a more delightful adventure-comedy? Directed by Rob Reiner, The Princess Bride was released in 1987 and was based loosely on the novel by William Goldman.
It follows the story of a lovelorn farmboy named Westley, who leaves his lady love to seek his fortune out in the greater world. Through hair-raising twists and betrayals, the intrepid couple must find each other again, winning their future not only for themselves but for the friends they made along the way.
"As you wish." Those three little words say "I love you" in so many ways.
And was there ever a "twooer wuv?" A more valiant hero or a more beautiful princess?
Was love ever put to a harsher test than it was for Westley and Buttercup? Kidnapping, rumors of death, torture, "mostly" death, threatened suicide…
They both had journeys to make and fortunes to find. Their battles were inside themselves as much as they were without. Love and true courage won out in the end, conquering all comers.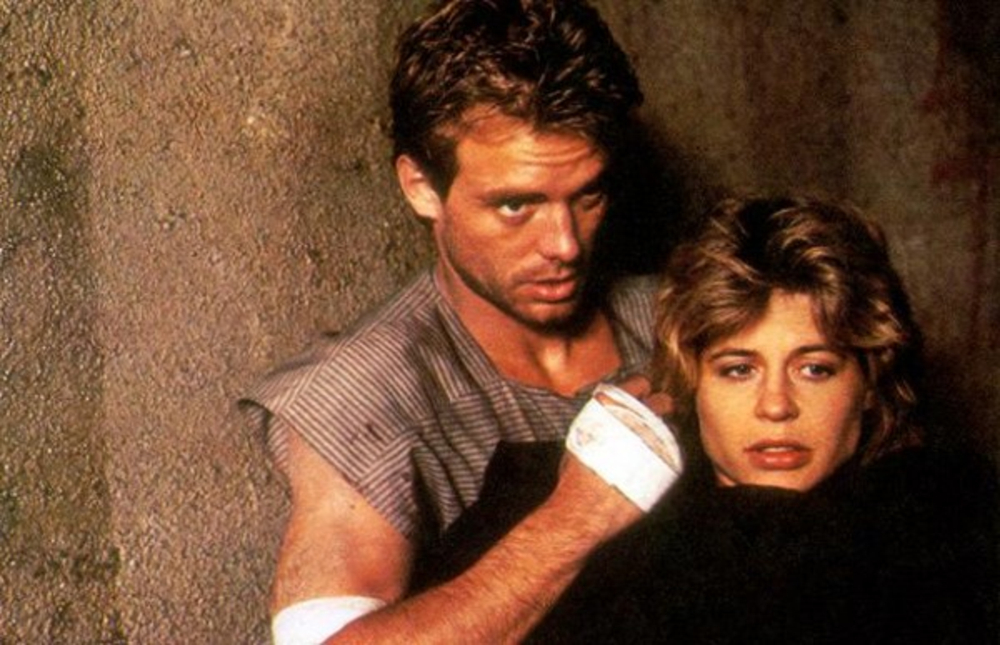 Sarah & Kyle | The Terminator
The Terminator was one of those great 80s movies that people still quote today. "I'll be back" has become part of the zeitgeist, so long as you pronounce it with a bad Arnold Schwarzenegger accent.
James Cameron directed this 1984 release and launched his film career with it. Featuring the hulked-out Schwarzenegger as the big bad and Linda Hamilton as the protagonist, the movie takes us through the story of bubble-gum sweet Sarah Connor and the fight for her life.
A cyborg assassin from the horrifying future comes back through time to kill Sarah Connor. The machines and what's left of humanity fight for control of the Earth. Humanity is out-gunned and largely outmatched, but they send a man named Kyle Reese back after the terminator. It is his mission to save Sarah, the woman destined to raise the man that will save humanity's future.
They only had a few days together, but in those days, they loved a lifetime.
"I came across time for you. I love you. I always have."
Think about it – Kyle went into the past knowing he would never return. He didn't know if he would live, let alone find Sarah and save her. He didn't know that she would love him. That they would find each other in the midst of all the fear and violence.
Kyle came to Sarah full of strength and determination and refused to allow the horrors of the future to make him hard and cruel. He was full of compassion and honor and love.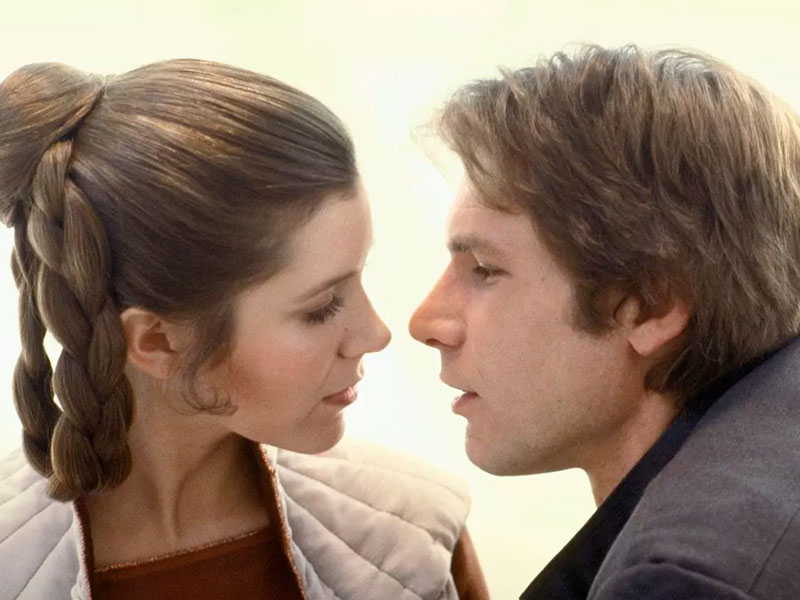 Han & Leia | The Empire Strikes Back
The Star Wars movies changed the world. Their impact continues to this day with remakes, re-releases, prequels, and spin-off series. There have even been attempts (with successes outside of the U.S.) to make "Jediism" a recognized religion.
With Disney+'s recent release of The Mandalorian, the popularity of this universe seems to just keep growing.
Empire, or Star Wars: Episode V – The Empire Strikes Back, hit theaters in 1980 and was the second movie released in a six-part series. I remember standing in the theater line for hours, hoping to get in to see it and hoping that no one spoiled it for me as they walked out (reserved seating at the theater is the BEST). The line stretched around the block.
It was into this fan frenzy that Harrison Ford ad-libbed what could be his most famous line ever.
Han and Leia nearly didn't make my list. Honestly, I'm really not a fan. But, Dawn said "You CAN'T have a geek love list without Han and Leia!" and… she's right.
Han was a jerk. Sure, he was sexy and charming and roguish. It doesn't negate the fact that he was a selfish, self-centered, arrogant scoundrel who had a disdain for the rules and seemingly little respect for himself or anyone else.
Han and Leia are proof that love can help you become your best self. Love can help you see through the masks we all wear and come to know the true heart within. Han grew. He became a better man by living up to her standards. Leia became less cold and rigid. She embraced his chaos, accepting it into her ordered world, learning that spontaneity and living a life with passion was worth the risk.
Despite the fact that Han never said the words, he proved he loved Leia with his actions.
Sometimes words aren't necessary—but they sure are nice. Let me know if I missed your favorite geek couple.