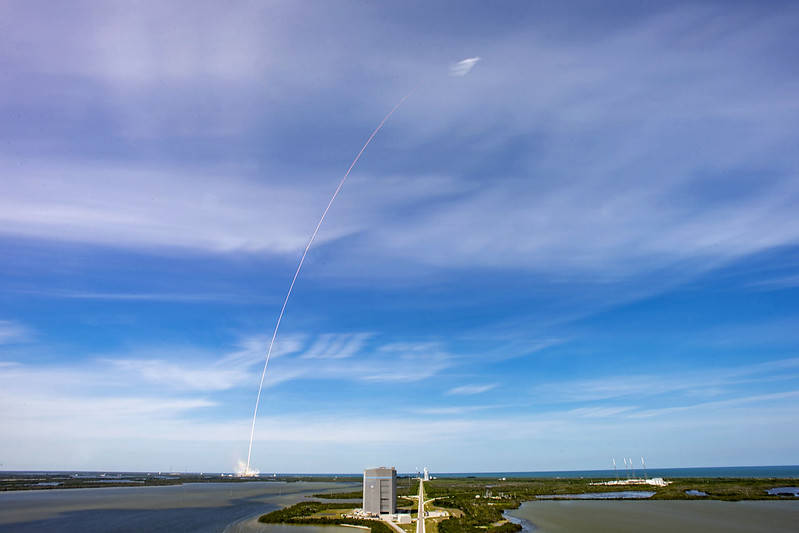 As I watched SpaceX launch its 84th Falcon 9 mission carrying 60 Starlink satellites to Low Earth Orbit last week, I thought of the famous Robin Williams skit where the comedian describes a drunken Scot inventing the game of golf. I have to thank my husband for this imagery.
If you're not familiar, you can watch it here. There's tons of profanity. You've been warned.
In short, Robin Williams describes a conversation with a drunken Scot inventing the game of golf, making the game unbelievably harder with each line.
The skit culminates in the question and answer:
"And we do this one time?"
"F*(&, no. F—ing 18 times!!!"
Watching the Falcon 9 land right on target on the drone ship, a similar dialogue ran through my head.

When Elon Musk first began exploring the ideas of re-usable rockets, people had much the same reaction as Robin Williams listening to a fictional Scotsman describe the game of golf. It seemed impossible.

Now, 84 launches later, Elon and the SpaceX team is starting to make it look easy.
"We'll fire a rocket – and land it again, vertically."
"On the ground?"
"No, no. We're gonna land it on a BOAT! In the water! 200 miles offshore!"
"And you're gonna do this once?"
"F—, no! We're going to do it again and again. With the same rocket."
The current Falcon 9 made its fifth flight and successful landing on Earth Day (April 22, 2020). The Falcon 9 landed on the drone ship Of Course I Still Love You in the Atlantic Ocean off the coast of the Carolinas.
The fairings were not recovered this time, as the boats and software to recover the fairings – GO Ms. Tree and GO Ms. Chief – were out for upgrades.
The cheers as the rocket landed nearly dead center on the mark of the autonomous drone ship represented yet another victory for SpaceX. This marks the fifth landing for this particular booster – something that has never before been done in the history of rocketry.
The Falcon 9 has also surpassed United Launch Alliance's Atlas V rocket as America's workhorse, flying more times than any other U.S. rocket in history – and in less time than the Atlas V.
Spotting Starlink
You may be able to spot the Starlink satellites deployed on this mission as they cross over North America. These satellites, the seventh batch launched into Low Earth Orbit, are one step closer to giving SpaceX the capability to deliver high-speed, low-latency internet to underserved regions of the world.
The global pandemic has hammered home the point that high-speed internet access is crucial to keeping commerce, education, and socialization going. Starlink represents the next step toward gaming quality, low-latency internet for all.