Yesterday evening, SpaceX Starship SN8 reached an altitude of 40,000 feet, hovered in the air for a seven-minute flight, did a belly flop and reoriented vertically again. The spacecraft carefully made its descent before exploding on impact with the landing pad. Elon Musk later revealed that the "fuel header tank pressure was low during landing burn, causing touchdown velocity to be high & RUD."
RUD, if you're curious, stands for "Rapid Unscheduled Disassembly."
Upon completion of the mission, Musk tweeted, "Mars, Here We Come!"
The SpaceX team got all the data it needed and the mission was more of a success than many could have even hoped.
A few Twitter users following the acrobatics of the spacecraft suggested selling pieces of the now-defunct Starship SN8. "Would love to have a piece from the first skydiving starship flight," said Twitter user and "Aspiring Astronaut" Cole Van Wyck.
In spite of the explosion, there was quite a bit to salvage from the steel behemoth, including parts of the nose cone.
Time will tell whether what's left of SN8 will go up for sale, auction, or simply be melted down to become part of a future Starship incarnation (or perhaps, a Tesla Cybertruck?)
In the meantime, here are a few gifts the space enthusiasts on your list are sure to love.
Time Since Launch Clock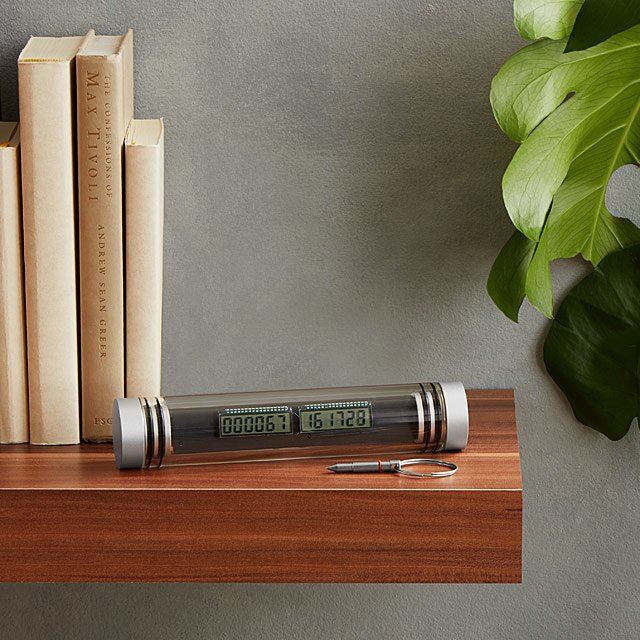 When John Glenn orbited Earth decades ago, he carried with him a 12-hour stopwatch. Shortly after launch, he started the stopwatch in synch with tracking stations all over the world. Mission Elapsed Time (MET) began counting up from zero, creating a shared global time zone.
Moment Zero marks a memorable time in your life. Many Elon Musk fans will look at tonight's SN8 launch as "Moment Zero" on the path to Mars. Shortly after the successful test flight, Elon tweeted, "Mars, here we come!!" and, a bit later, called South Texas the "Gateway to Mars."
But Moment Zeros can also be more personal. A marriage. The birth of a baby. Buying your first car. The day you make a major life change, such as adopting an exercise and nutrition program or deciding to stop smoking.
The Time Since Launch long-scale timepiece is here to count the seconds, minutes, hours, and days for up to 2,738 years. The beautiful collector's piece is suspended in a durable borosilicate glass tube and sealed with gasketed aluminum end-caps, two LCDs show days, hours, minutes, and seconds since your personal "launch."
Designed by MIT Media Lab student Che-Wei and Taylor Levy, an artist and designer with work on view at The Leonardo Museum of Science and Technology, this timepiece creates a romantic, thoughtful gift for the space history lover in your life.
SpaceX Keychains and Luggage Tags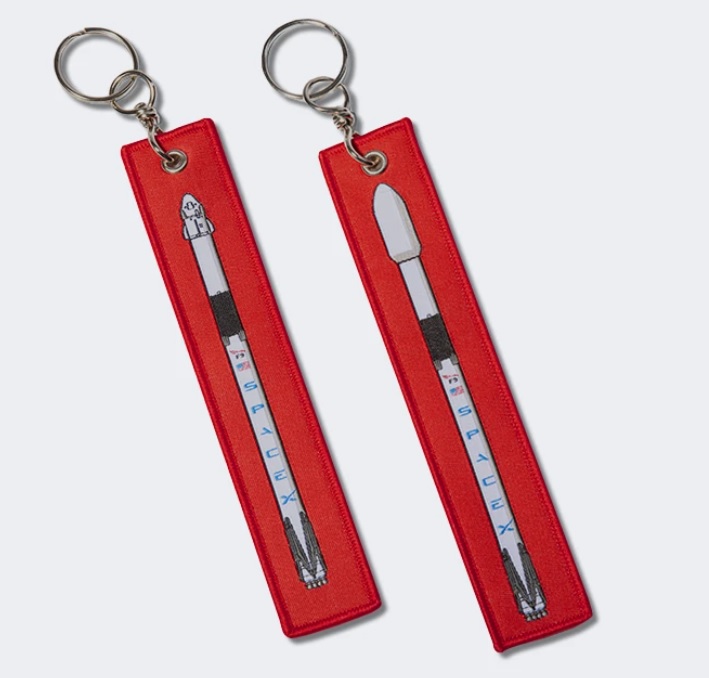 SpaceX doesn't just make awesome rockets that land. They also have some pretty cool swag in their online store. Their hoodies and shirts are made from the highest quality, fit true to size, and last virtually forever (well, so far)! I try to continue building up my collection with a few new pieces whenever I can.
My favorite stocking stuffers for SpaceX fans are the red Remove Before Flight keychains that showcase the Crew Dragon and Cargo Dragon space vehicles with rocket fairings.
And since this is a travel website, we also have to give a nod to the luggage tags that showcase the top of the drone ships "Of Course I Still Love You" and "Just Read the Instructions."
SpaceX Olympus Mons Poster Print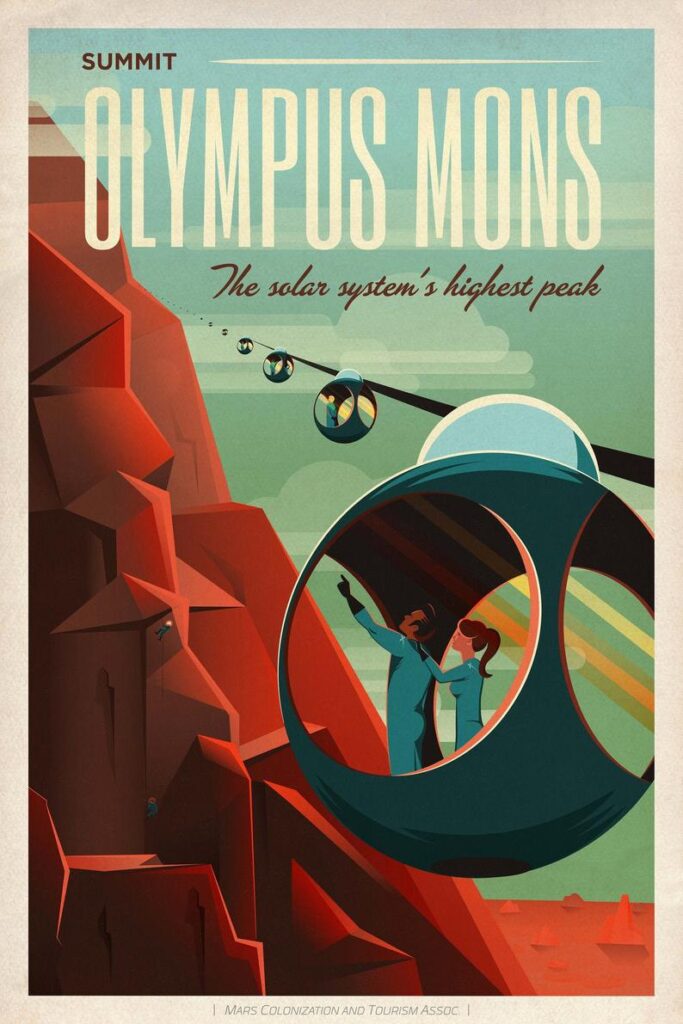 This poster looks retro, but it points to a more exciting future on Mars.
This collection of three travel posters designed by SpaceX to promote Mars may not be as old as they look, but they aren't brand new, either. With renewed interest in SpaceX's progress toward reaching the Red Planet, they are relevant (and fun!)
Back in 2015, SpaceX created a collection of Mars travel posters and shared the work on Flickr under a creative commons license. Since then, multiple creators have reproduced the designs on posters, canvases, and fabric.
In the interest of supporting small artists, I want to share the 2' by 3' fabric poly poster of Olympus Mons, a replica travel poster declaring the futuristic tourist attraction "the solar system's highest peak."
I could imagine my daughter wanting to build a roller coaster coming off the mountain, which would probably go Really Fast in Mars' low gravity. Who's ready to join us?
LEGO Ideas International Space Station Kit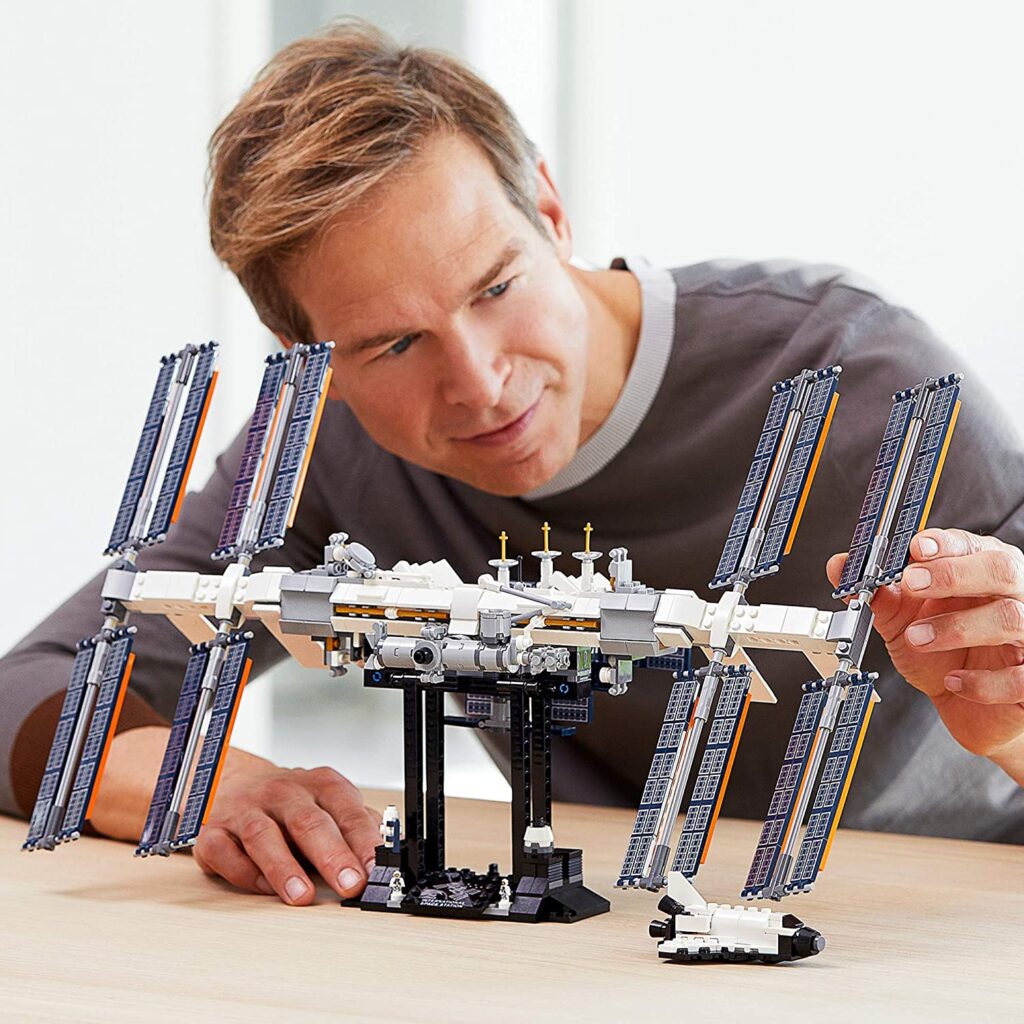 This LEGO Ideas display model of the International Space Station is not necessarily for kids, but definitely for the young at heart. Rated for ages 16+, this could be a great family project or a weekend hobby for the space enthusiast in your life.
With 864 pieces, the kit measures approximately 12 inches long, 19 inches wide, and 7 inches high when fully assembled.
It includes 2 astronaut mini figures, a NASA space shuttle ready to be constructed from LEGO bricks, and 3 mini cargo crafts that may or may not be SpaceX Cargo Dragons.
The display model has rotating joints and 8 adjustable solar panels, making it as close to a life-like replica as you can build from bricks.
NASA Retro "Meatball" Logo Tee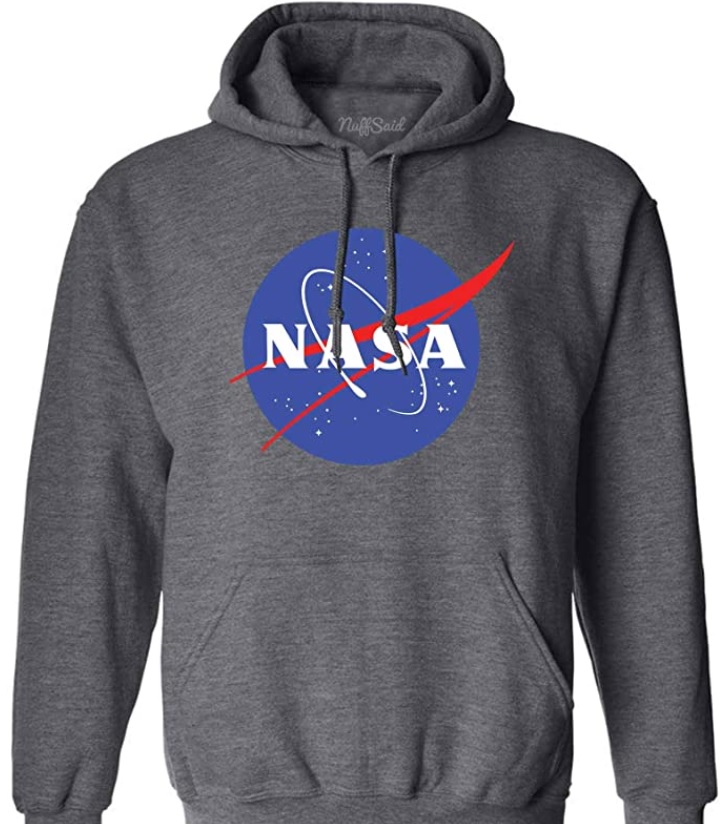 Here at Geek Travel Guide, we love all things retro, and any NASA gear featuring the old-style, red, white, and blue "meatball" logo fits the bill.
The space fan on your list can show their love for the organization that sparked our nation's enthusiasm for space.
From stylish tees to NASA hoodies, stay comfy and warm while giving a nod to the original pioneers of space flight.
And because every space enthusiast needs a mug for their favorite beverage, you may want to add this matching insulated tumbler to their collection. The retro logo combined with the modern sentiment, "I love my space," makes it perfect for socially distant work, shopping, or even sipping coffee while you stream Space Force on Netflix. Sources say filming for a second season will begin in 2021, with no airdate set yet, so it's a good time to catch up.