Rockets, shopping and steak – what more could you want in an overnight stay in Houston, Texas?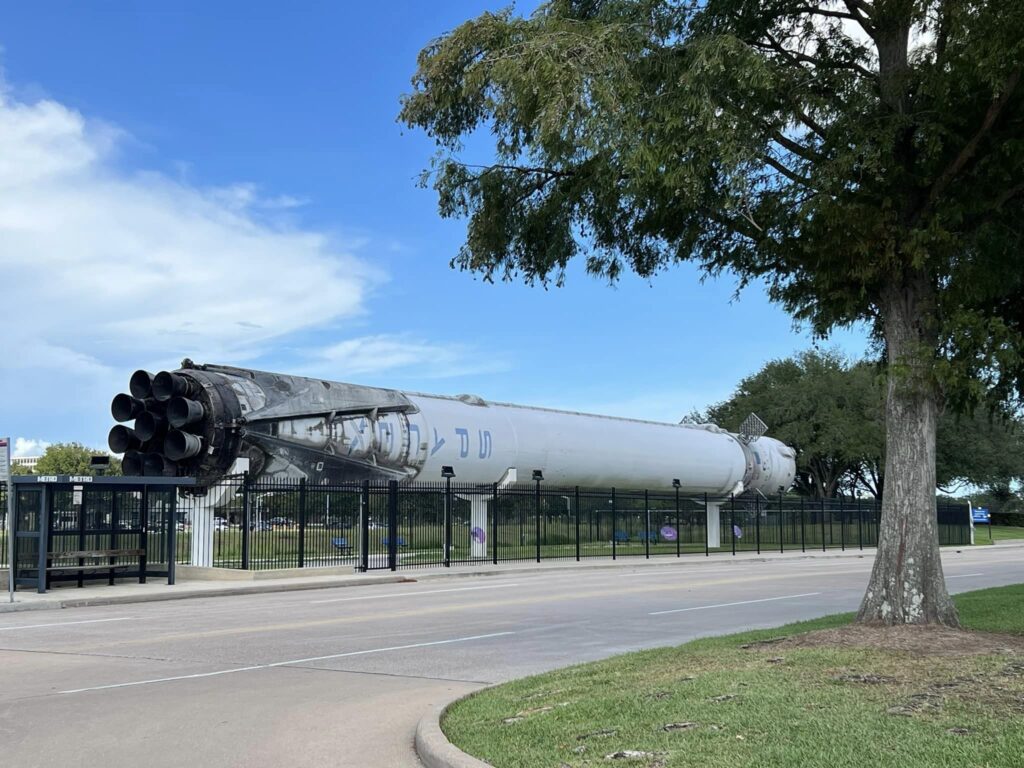 When my family went on our epic "Rockets and Roller Coasters" Southern tour last summer, with Houston as one of our stops, we had to shift a few things around. As a result, we had a scarce 14 hours in Houston – even less than the expected 24 hours in Houston.
What did we see in Houston? What did we skip? What would we have done differently? Read on for how you could – ideally – see Houston in 24 hours.
Stop 1: Space Center Houston
A trip to the Space Center Houston anchored our trip to the fifth Texas city on our stop. We missed the Tram to Johnson Space Center because we were running late that day. A 3.5-week travel adventure with kids requires some down time. We didn't build enough of that into our trip. Lesson learned.
We did get to see a SpaceX Falcon 9 rocket on display, and – as SpaceX fans – that was exciting. Other highlights include the Spacesuit Collection and all the Artemis Project education and exhibits.
Independence Plaza holds a NASA shuttle atop a Boeing shuttle carrier aircraft, deemed an international landmark. You can enter both the shuttle and the plane, making this aspect of Space Center Houston a hands-on treat.
One thing I noticed, and a phrase that kept running through my mind during our few hours in the interactive museum: "Houston, we have a problem! Everything is so expensive!"
I'd rather shop Amazon for my space gear, including NASA wear and SpaceX clothes! I love this hoodie with the Meatball logo. Or this top-rated SpaceX hoodie to show your support for private enterprise spaceflight.
Stop 2: Whataburger
Because of our late start, we had just one meal in Houston. And we wasted it at Whataburger. Yep. I said it. I usually eat keto but broke the rules to experience this highly acclaimed fast-food burger in all its glory.
It was just two steps above Burger King, in my experience. Greasy. Tasty. Okay fries. Sorry, Texans.

However, if you've never tried Whataburger, a trip to Texas is not complete without it.
Stop 3: Houston Museum of Natural Science
If you get an early start and finish Space Center Houston in a few hours and then eat a quick lunch, you'll have time for another attraction. I'd put a stop at the Houston Museum of Natural Science on the list, including the on-site Burke Baker Planetarium. The museum, along with the space center, the Houston Zoo and the Downtown Aquarium, are all included for one price with a Houston CityPASS. If you have more than 24 hours in Houston, I'd recommend going this route. Give yourself at least two days to experience these attractions.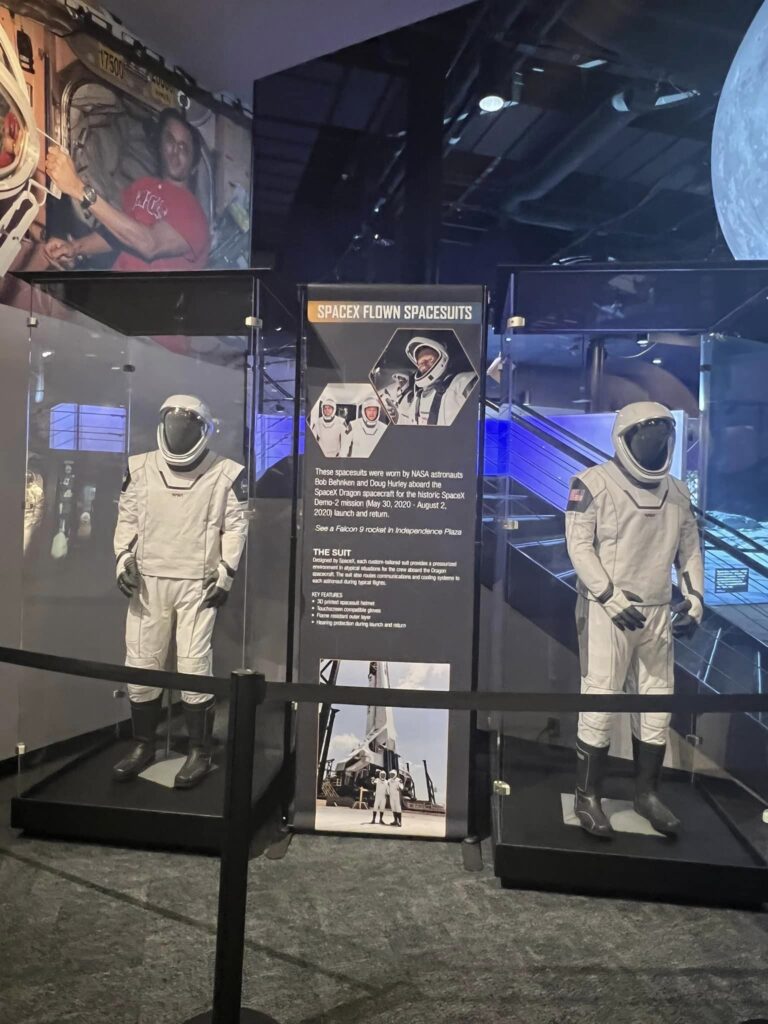 Stop 4: The Galleria – Houston
Once the tourist attractions close for the evening, consider walking off the rest of that Whataburger splurge at The Galleria, an upscale mall owned by Simon, less than 15 minutes west of the Museum of Natural Science.
We did hit up the Houston Galleria during our short stay, because I love browsing in high-end malls. The Galleria is a light, bright, three-story shopping experience with an ice-skating rink, an escape room, and plenty of places to eat and shop.
Escape Hunt is open late, which gives you time to try your hand at an adventure. With six games to choose from, you can be a Samurai in ancient Japan, hunt for Blackbeard's Treasure, and more. At my daughter's request, I'm sure we'd choose Alice in Puzzleland, which has a 5/10 difficulty rating.
Stop 5: Pappas Bros.
In an ideal world, after shopping, an hour in Escape Hunt, and watching the kids ice skate, we'd be hungry enough for a late dinner. And I love a good steak, not to mention the high-end steakhouse experience. Located in the Houston Galleria, dinner at Pappas Bros. gives you both. Plus, you can cram two must-see Houston experiences into one stop.
Rated as one of the best steakhouses in Houston, with an extensive wine list that won a Wine Spectator award in 2022, Pappas Bros. would be my choice based on friends' recommendations and online reviews.
As you might expect, all the beef is dry-aged in-house. The salads, sides, appetizers, and selections other than steak is also more extensive than some steakhouses I've visited recently, although the kids' menu is lacking, with only two selections other than steak.
Stop 6: Post Oak Hotel at Uptown Houston
It's hard not to pine over the Post Oak Hotel at Uptown Houston, an elegant AAA Five-Diamond destination rated a Traveler's Choice by Tripadvisor for 2022. The lobby is absolutely breathtaking, executive suites are available, and there are even six restaurants and bars to escape for a quick nightcap after your day's adventures in Houston.
If the Post Oak is a bit rich for your budget, I'd recommend the DoubleTree by Hilton Hotel & Suites Houston by the Galleria. With spacious suites, a convenient location, and on-site pool, you can't go wrong at this DoubleTree, especially if you are traveling with kids and looking for something affordable with amenities.
When I book through Tripadvisor, I always make sure to use my Rakuten app to earn cash back. Use my link to sign up and we can both earn big fat cash back!
Stop 7: Houston Aquarium
If you have some time in the morning – which will bring you to a little over 24 hours in Houston – consider the Houston Aquarium. All-Day Adventure Pass tickets are only $25 per person for adults, and $23 for children, which gets you entry into all the exhibits plus rides. Of course, the CityPASS remains the better value if you have more than 24 hours in Houston.
What did I miss? Connect with Geek Travel Guide on social media to share your favorite sights and attractions in Houston!