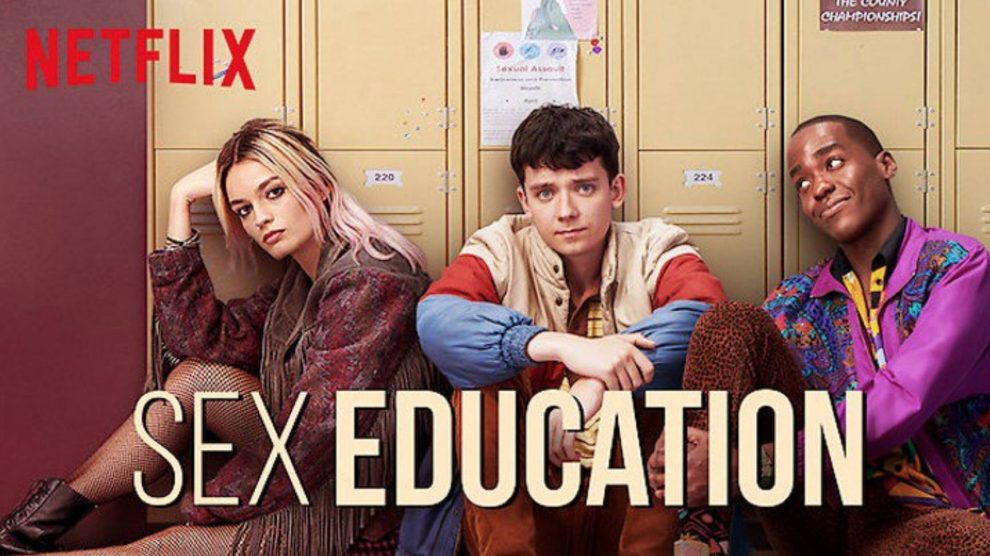 Want more Otis and friends? Same!
If you want to know more about Moordale High students, good news. Netflix confirmed that it renewed the successful series for a third season in which talking about sex is the most natural thing in the world.

In keeping in line with this edgy show, Netflix produced a sexy commercial where Sex Education star Gillian Anderson does ASMR, or autonomous sensory meridian response. ASMR describes the feelings of joy, euphoria, peace, and even gentle tingling some people get when they hear certain sounds, such as whispering or paper tearing. (Because GTG's Dawn Allcot is the ultimate GenX geek who grew up on X-Files, we couldn't let this new video go with just a mention… read her take here.) 

But let's get back to what you're really here for. Where did season two of Sex Education leave us? We want to get you ready for season three!
Sex Education Season 2 Recap
The British dramedy became a quick success that has reaffirmed itself with its second season. Sex Education stands out for the way it dives headfirst into topics from sexuality to harassment. Problems arise from antics fed by hormones of Otis Milburn (Asa Butterfield) and his classmates.

New cast members in season two helped the show extend its reach into the lives of more characters and, with that, brought about even more opportunities to deconstruct Otis's character in relation to those around him.
While becoming an adult, Otis experiences the normal ups and downs of adolescence. Normal except that his mother (Gillian Anderson) is a sex therapist and encourages her son to explore his masturbatory habits and beyond.

Unfortunately, he hasn't had men he connects with in his life to serve as role models. The most notable examples of the men in Otis's life are his nearly absent father, Remi (James Purefoy) and his mother's new boyfriend, Jakob Nyman (Mikael Persbrandt) who also happens to be Otis's girlfriend's father.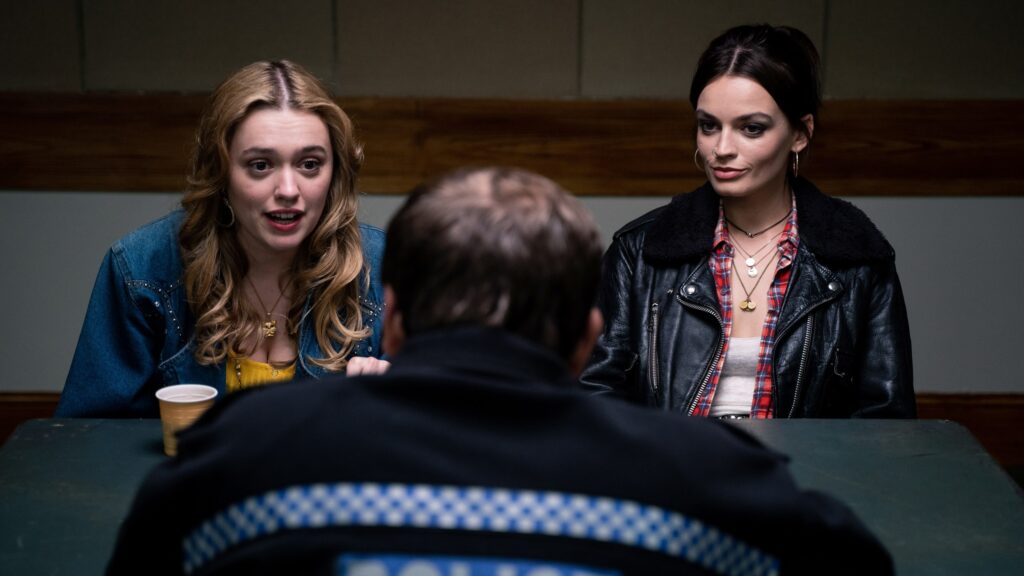 Jakob and Remi might seem different, but they are two sides of the same coin in Otis's eyes. Jakob typifies male stereotypes of strength and control, while Remi embodies emotional detachment and virility. These qualities clash with Otis's sensitive and repressed character, but their contrast is key to the development of the series.
Throughout the second season, Otis increases his decline in the outdated definitions of masculinity, and his situation begins to get more complicated. He pisses off his mother at school and suddenly disapproves of her new lover, Jakob. Increasingly divided between his girlfriend, Ola (Patricia Allison) and Maeve (Otis's Will-They-Won't-They played by Emma Mackey), Otis begins to treat his loved ones worse and care less for them.
After Ola leaves him, Otis makes an effort to set up a party at his house to show that he is doing GREAT, just A-Okay, got it, ladies? All the party does is highlight his insecurities. In the end, Otis gets drunk and openly criticizes Ola and Maeve in front of a house filled with drunken high schoolers, and then has casual sex with Ruby (Mimi Keene). (I kept waiting for the this-was-all-a-misunderstanding-and-they-didn't-really-have-sex shoe to drop, but it never did.)
It Gets Even Better From Here
And with a bang, Otis takes off, and so does the series with the behaviors of the school's headmaster Michael Groff (Alistair Petrie) and Remi. Groff, the uncompromising and righteous director, has proved so insensitive that his wife (Samantha Spiro) and his son (Connor Swindells) kick him out of the house. (Finally, amirite?!)
Although Remi is a successful author and mansplainer since promoting his book, "Is Masculinity in Crisis?" his claims that men "own their impulses" have proven to be toxic. In addition, another of his marriages has fallen apart, making it clear that the pattern of emotional fidelity and ignorance has caused him (and others) much more pain than happiness.
Therefore, Sex Education reflects the real problems that masculinity causes in men, and those closest to them. Is Otis a victim or merely a reflection of a young Remi?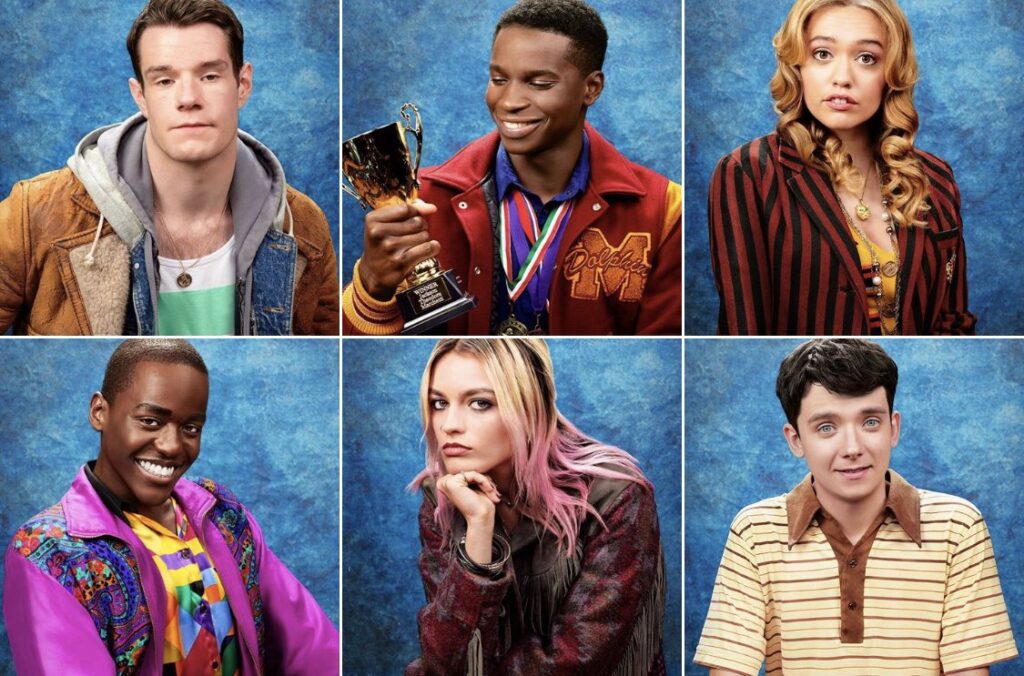 At least, the second season of Sex Education ends on a brighter note, with a weird alien sex show, and Adam professing his love to Eric on stage.
Thanks to Remi, Otis is again more honest and open with himself and his loved ones. The last episode closes with Otis defending his mother against Groff's accusations, before revealing his true love for Maeve on her voicemail. Otis also apologizes for treating Jakob unfairly.
Giving Otis an arc with tenderness and integrity, Sex Education is not just a moving story about coming of age. It's a critical parable in which children and men need not be fooled by outdated notions about the way men should feel and behave.
This should get you caught up on season two so you can go forth and binge season three without confusion. But I highly recommend watching it (or re-watching it) in preparation for season three.

The first two seasons of 'Sex Education' are now available on Netflix. What did you think of season two?