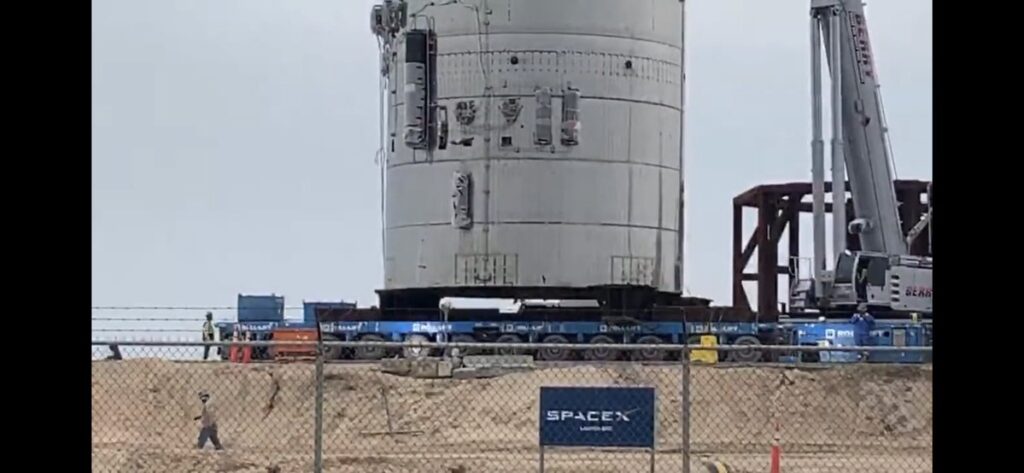 By T.J. Allcot

Last night, a bit less than 24 hours ago as I write this, SpaceX destroyed Starship SN1 during a pressure test. The roughly 25-meter tall fuel/oxygen tanks of SN1 had an apparent weld failure during a liquid nitrogen load and pressurization.

By the look of the video posted by BocaChicaGal on the NASASpaceflight channel the majority of SN1 just barely cleared its own height in altitude with its impromptu flight, imploding and then crashing to the ground. The upper bulkhead completely separated from SN1 and crashed a bit further away. For some this would be devastating.
For SpaceX at this time, it's really no big deal.

Elon Musk had stated in an interview hours before that the welding settings weren't correct for SN1 and he expected SN1 to fail.

Going by various statements from SpaceX reporters and fans, SN1 likely cost SpaceX in the area of five to 10 million dollars and a few months' worth of work. For a prototype experimental heavy lift rocket that will outclass any successful rocket that preceded it, that figure basically nothing in either time or money.

Any of the large aerospace rocket manufacturers couldn't build full size testable hardware for likely 10 times that amount of money and likely 10 times the amount of time. The eventual cost to build a completed orbital Starship is hoped to be in the area of $200 million. The current prototypes, on the other hand, are a long way from that. That makes them far less expensive, which is very good for Musk's process that is basically: test, fail, improve, repeat until it works.
Starship SN2 Could Be Ready for Testing Very Soon
Going by the ongoing Starship analysis by Rafael Adamy on Twitter, much of Starship SN2 is already done.

The three pressure bulkheads are welded to their rings. The nosecone is basically done. The header tanks for landing fuel/oxygen are done. SN2 needs about 14 more rings — rings that take about 10 minutes or so to zip together.

I may be optimistic, but I think it's really just a matter of days before SN2 is largely assembled to where SN1 was just a few days ago. It's also almost certain that parts for SN3 are already built and pieces for SN4 could be appearing soon.
I'm still hoping to see a stripped down Hot Rod Starship prototype fly on top of a Super Heavy booster in July or August, heading off to Mars for a soft landing on Phobos (as unlikely as that is!)
At the rate SpaceX seems to be able to build Starship hardware, though, maybe that Hot Rod Starship will exist soon enough. Maybe it will be SN7 and maybe it'll head off to the moon in December. I'm pretty sure all the SpaceX fan club members will be cheering quite loudly if that happens.