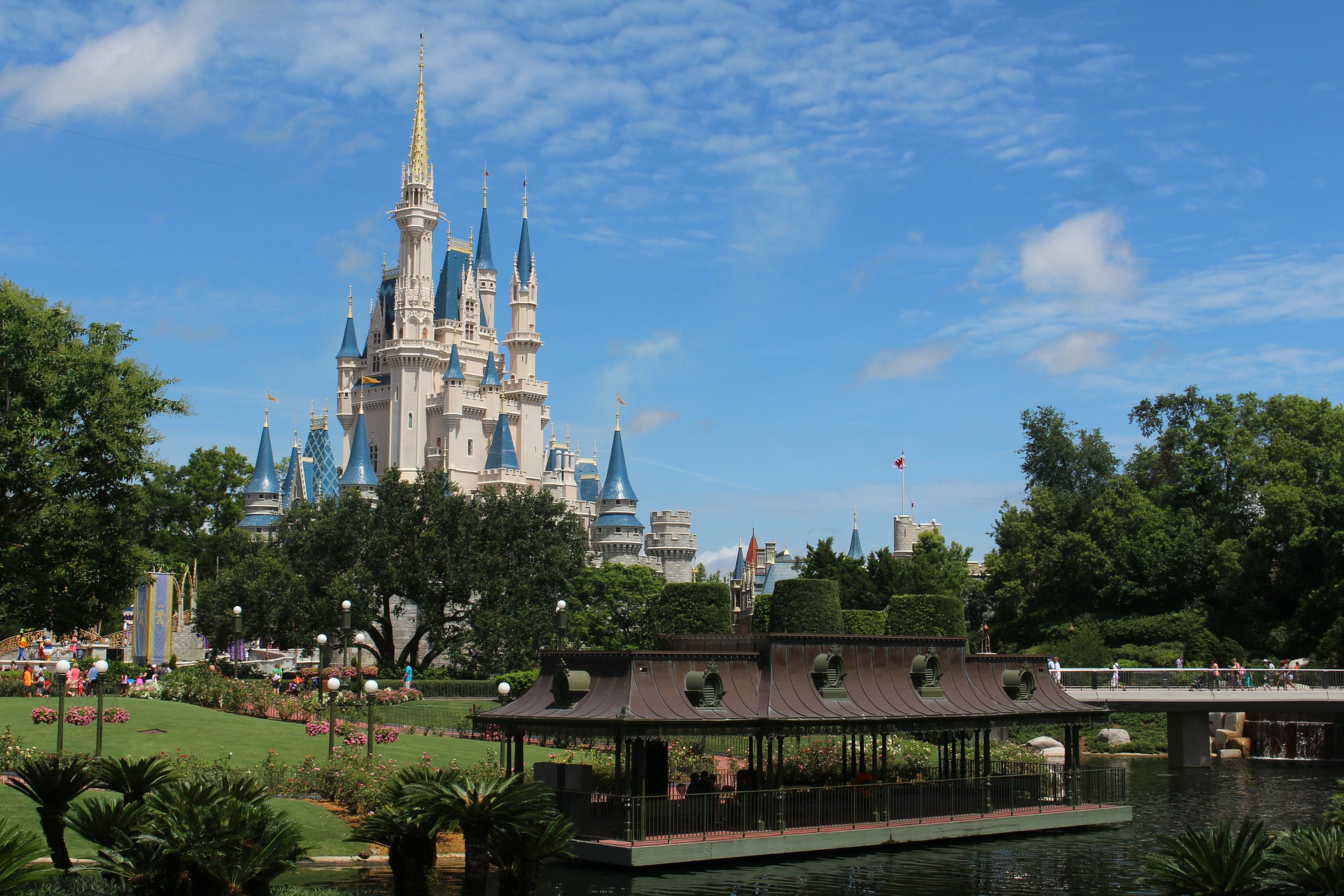 Disney World is expensive. Between park tickets and lodging, you can spend a fortune before you even pass through the magical gates.
Once inside, that's when the temptation starts. Mickey ice cream. Dole whip. T-shirts. Toys. It doesn't end.
Carrying a well-stocked bag can help you avoid making impulse purchases at the park so you have money to spend on the things that really matter.
Here are 7 things you should buy before you reach Disney property because you'll save a bundle.
1. Refillable Water Bottles
In spite of Disney's high prices, the parks are accommodating to guests and do allow you to bring in water bottles, as long as they are plastic or metal. Glass bottles will be confiscated.
Since you don't want to weigh yourself down with water, however, pack one bottle per person and plan to refill it at Disney's water fountains. Since the water doesn't exactly taste like Poland Spring, you may want to bring packets of flavor enhancers, and even Emergen-C for when the grown-ups start lagging later in the day. (Disney's iced coffee is also delicious for a mid-day pick-me-up.)
2. Spray Bottles with Fans
These devices that let you spritz water while enjoying the cooling comfort of a handheld fan are a great investment. But you can get them a lot cheaper off Disney property. Stop at the local Walgreens or Dollar General before you reach the parks for a bargain bottle and batteries to power it.
3. Snacks
Some Disney treats can't compare, especially in Epcot's World Pavilion. It's worth springing for caramel corn inside Epcot's German Pavilion, Churro bites from Mexico, or, well, virtually anything in France.
But for those times when hunger strikes and the kiddos aren't up for traveling the world (so to speak) pack a bag full of easy-to-eat, non-perishable snacks. My kids like dehydrated apples, goldfish, granola bars, Pringles, cereal, and trail mix, so I'm stocking up before our trip with a quick stop at Publix.
If you don't mind carrying a small cooler or lunchbox (Disney allows soft coolers up to 24-by-18-by-15 inches), the possibilities expand to things like yogurt, smoothies, string cheese, fruits, and vegetables.
4. Disney Clothing
There is just so much shopping at Disney World Resort, it's hard to resist the cute character t-shirts, hats, bags, and outfits. Of course, certain items can only be found on Disney property, and you'll have to decide if they are worth the splurge.
For everything else, try Kohl's or Target, which offers a wide selection of Disney clothing.
For last summer's trip, I picked up Stitch and Groot shirts for myself and my daughter, and a ton of Marvel tank tops for my son.
I love that Marvel is now part of Disney and very prominent in the parks because it alleviates the princess overload and offers something my son loves. He will get lots of wear out of those shirts even after vacation.
5. Rain Poncho or Umbrella
It's Florida.
It rains.
Although we snagged a great deal on a panda umbrella once in Japan at Epcot, for the most part, raingear is not cheap inside the parks. You'll spend less virtually anyplace else.
6. Sunscreen
It's also very sunny.
True story: I went to Downtown Disney (now Disney Springs), with a close friend and our one-year-old daughters, years ago. First-time moms, both of us. And we forgot to pack sunscreen. I think we spent something like $25 for a small bottle, which we shared and treated like gold.
7. Glowsticks or Light-up Toys
The sun goes down, the carts come out …. Carts carrying all manner of light-up toys and glow items at Disney prices. Hit Family Dollar, Dollar General, or Party City before the parks so when your child asks for a glowing princess wand, you can pull one out of your bag and save the money for Mickey Mouse ears, which are tough to find outside the parks, and are reasonably priced anywhere on the property.
Does It Ever Pay to Pack Light?
If you're not on a budget, are the spontaneous type, or don't have kids, you can probably get by with your park passes, cash and credit cards, smartphones, and ID.
You really can buy almost everything you need on Disney grounds.
But most of the items listed don't take up a lot of room in a backpack or sling bag.
The convenience and cost-savings make it worthwhile to spend some time preparing for your days at the parks, so you can splurge without guilt on things like a meal with your favorite characters, a princess makeover, and the all-important Disney World Resort PhotoPass.