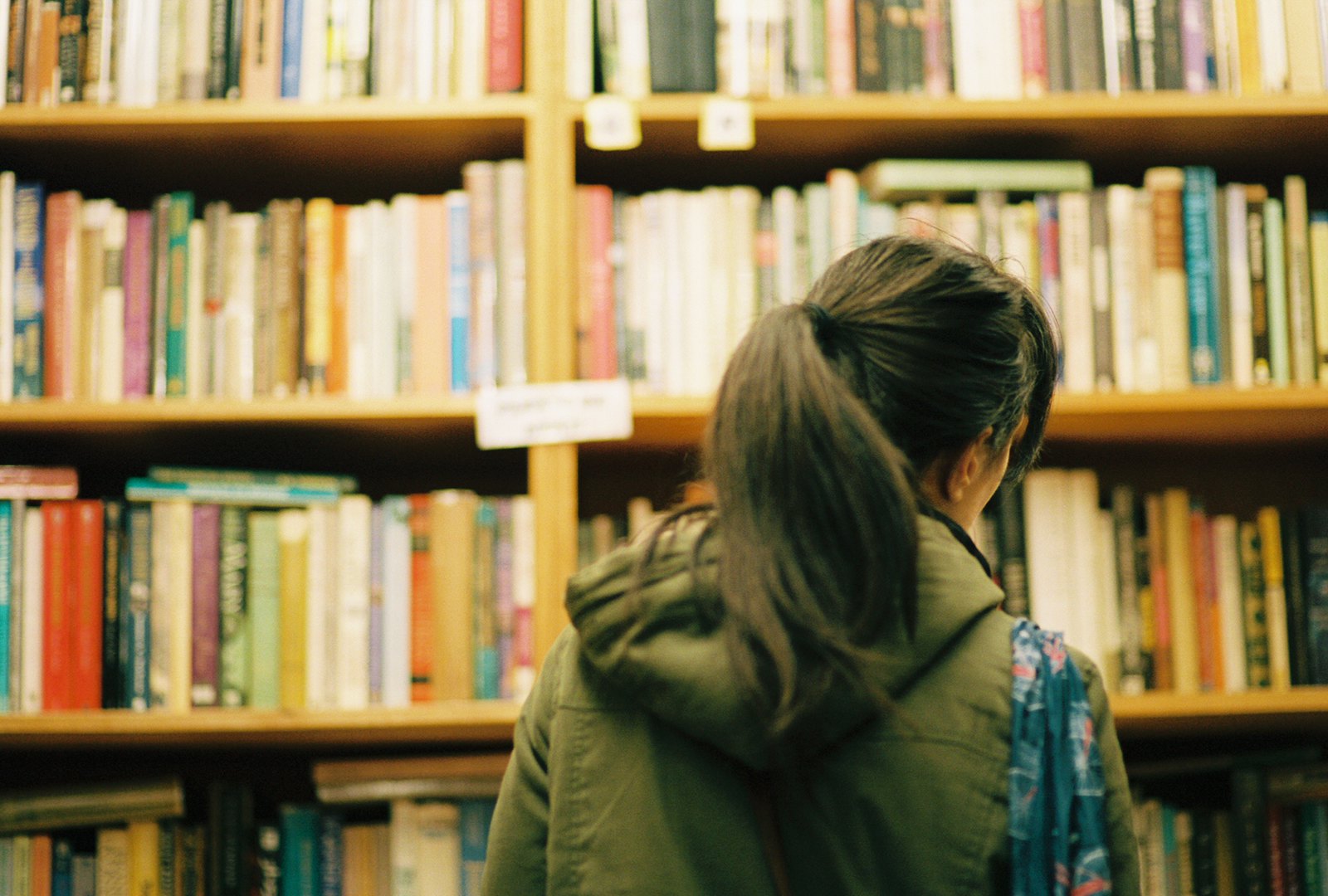 If you're a book-lover who's been to Boston, you know how many independent bookstores live in the Hub. Whether you take the Red Line in from Braintree, or hop on the Green Line over to Brookline, you'll find an indie bookseller to fall in love with.
Boston is full of literary history. Plenty of classic authors were born there, including Sylvia Plath and Edgar Allan Poe. It's only fitting that Boston keeps providing poetry and prose to the masses. But which indie bookstores stand out above the rest?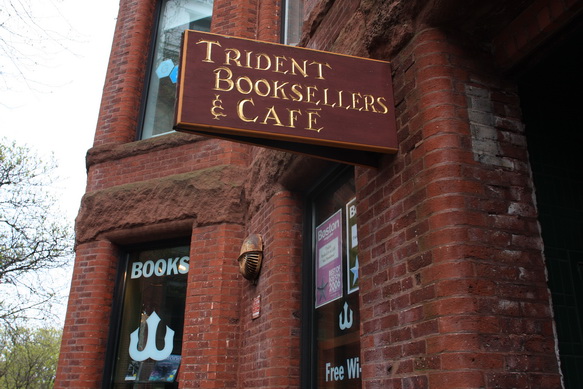 Trident Booksellers and Café
Trident Booksellers and Café feels like no other bookstore. The bustling atmosphere is not what you'd expect within an aging brick building. But if you look, you'll find plenty of nooks and crannies to hide in as you browse. Every section of the store feels like its own secret spot in spite of the people just a few steps away.
The café offers what all bookworms love most—a place to sit down with a cup of tea, a sandwich, and the new book you bought at the counter a few feet away. The staff are friendly and helpful, which just makes you want to stay even longer.
You don't want to miss out on Trident's events either! As one of Boston's most beloved booksellers, they have a plethora of author events, plus trivia nights and poetry open mics for wordsmiths of all types.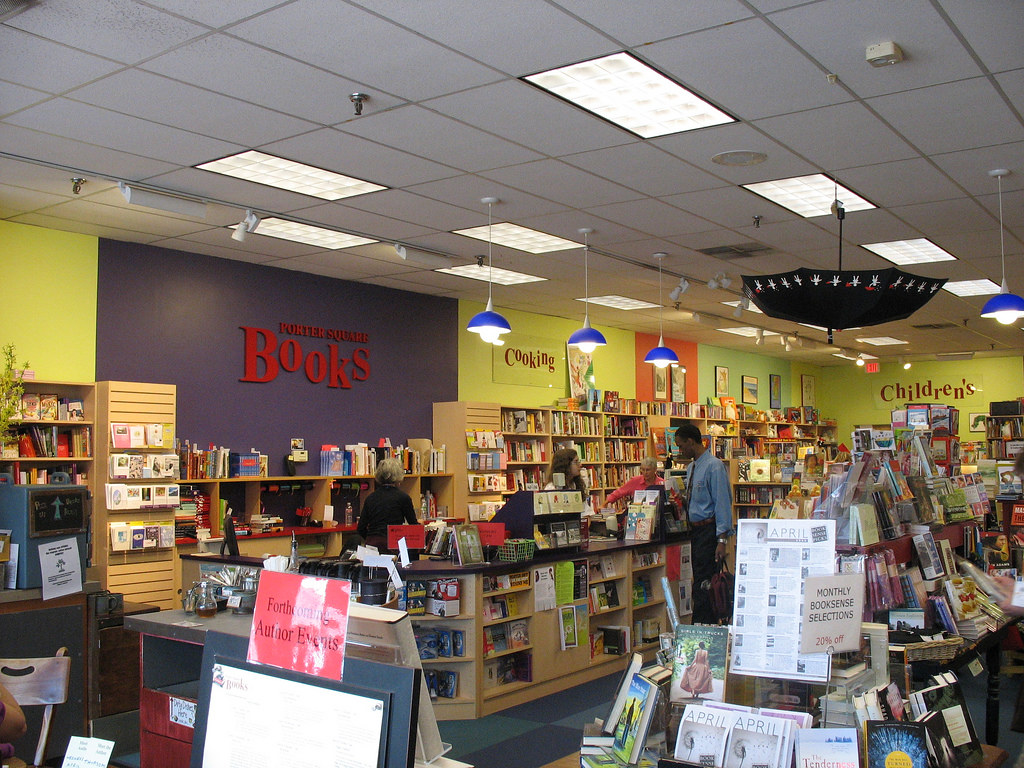 Porter Square Books
If you're coming from Braintree, you'll find Porter Square Books at the far end of the red line in (you guessed it) Porter Square.
This bookstore has a more open layout than some of the others on our list, but that doesn't make it feel any less cozy. After all, it has books, and that's basically all you need to feel complete.
I went here for two author events recently, and both were organized so that despite the small space signature to most indie bookstores, things didn't get too cramped or chaotic.
They also have a café, though theirs is so integrated into the bookstore that it doesn't feel separate from the books.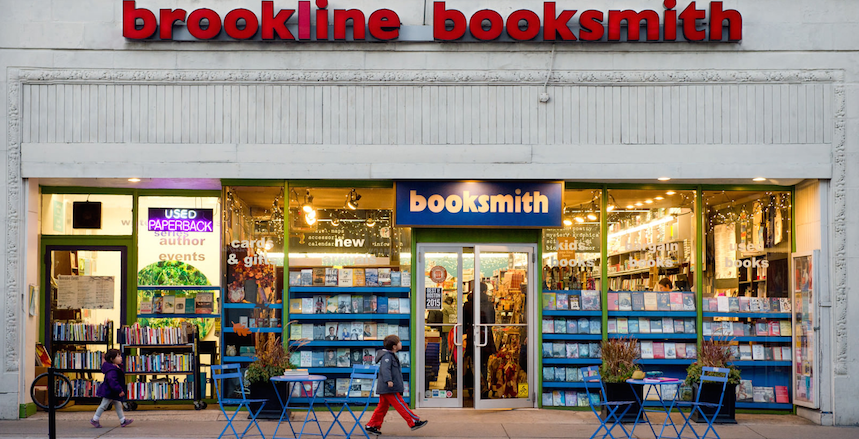 Brookline Booksmith
Brookline Booksmith is everything you'd expect an indie bookstore to be. It's got that old book feel, and no matter what section you're in, it's like you've wandered into a new world.
Their YA selection is one of the biggest and best I found in my search. Plus, judging by the staff recommendations hanging from every shelf, the employees have fantastic taste and really know their books.
Brookline Booksmith hosts loads of author events, and other events, in their used book cellar. The used book cellar is a treasure trove in itself. If you have books you want to sell or if you're looking for an eclectic title at a bargain, head downstairs. You'll find everything from mystery to romance to international books.
If you're looking for more books than you can handle, you'll be here forever. Brookline Booksmith truly lives up to their slogan: "Dedicated to the fine art of browsing."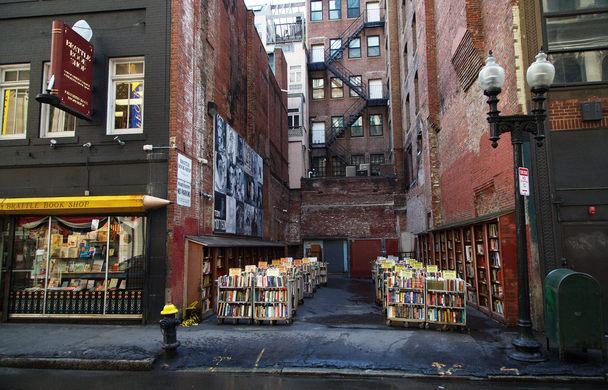 Brattle Book Shop
Brattle Book Shop boasts the title of oldest old and rare bookstore in Boston. Established in 1825, you can find them on West Street in Boston, where they stock three floors of used books.
While it may not be a cozy haven like some of the other bookstores on our list, it makes up for that with an impressive selection of antiquarian and rare books.
That includes first editions and leather bound copies. Plus, there's an experienced book appraiser on hand every day to accept your used books.
The most surprising thing about Brattle Book Shop? It's got an outdoor section! Yeah, I thought it was weird, too. But they've been in business for nearly 200 years, so I guess they know what they're doing.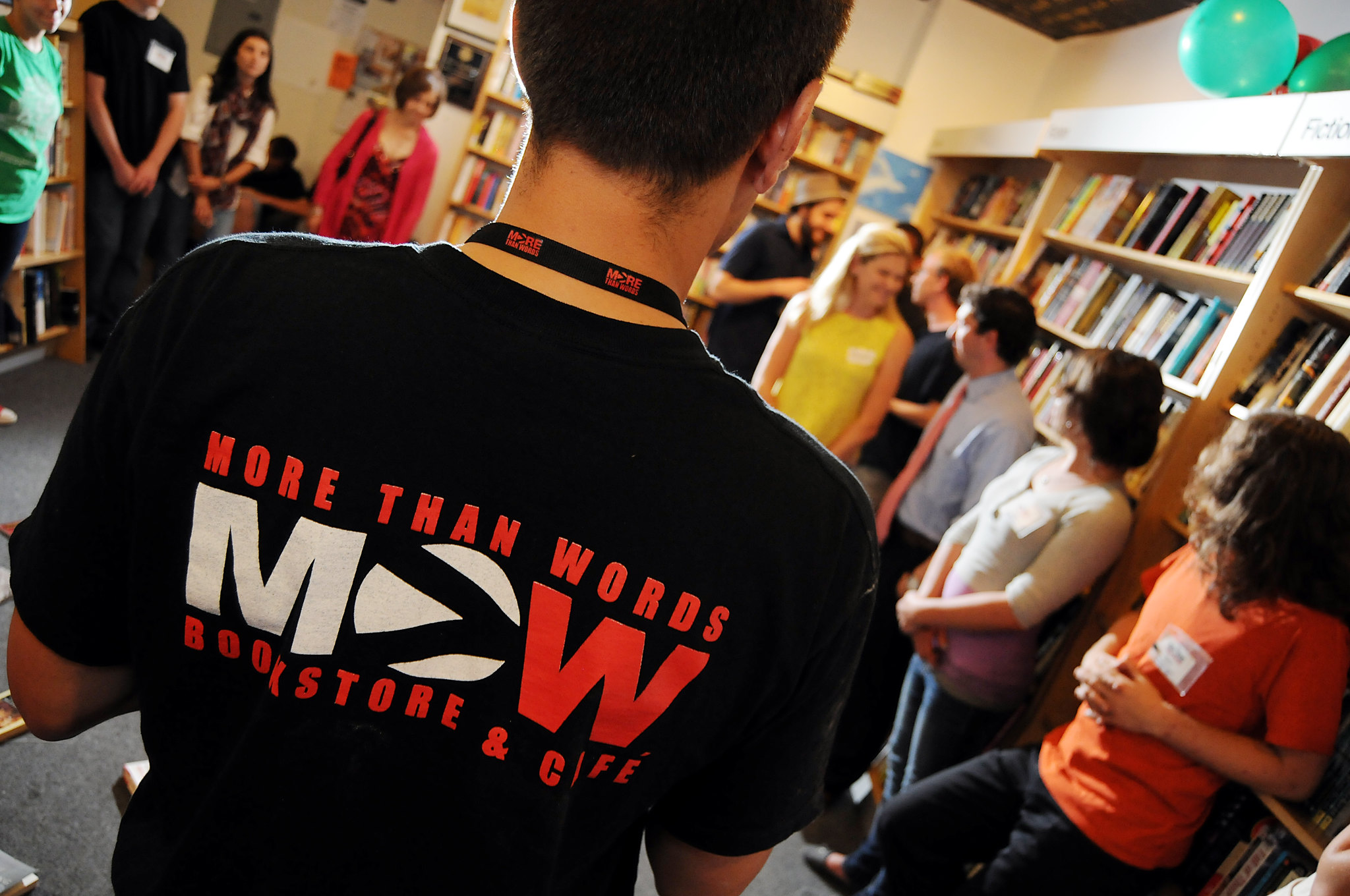 More Than Words
More Than Words lives up to its name. It's more than a bookstore—it's a not-for-profit organization that works with Boston young adults who are or have been in the foster system, the court system, or homeless.
These youth work 20 hours a week with More Than Words while working toward their own passions at the same time.
As a bookstore, More Than Words resides in a warehouse in Waltham, which gives it a distinctly industrial feel. Think of all those old bookshops you've been in that you can tell hold endless treasures.
More Than Words stocks everything, from YA to parenting and adoption books. They also accept donations in the form of books and clothing. The employees are friendly, and you can tell they love what they do.
Indie bookstores are the backbone of publishing. We have Barnes & Noble and Amazon, but if you're committed to supporting the authors you love and you can afford to pay a few extra bucks for a preorder, run, don't walk, to your local indie bookstore (or their website).