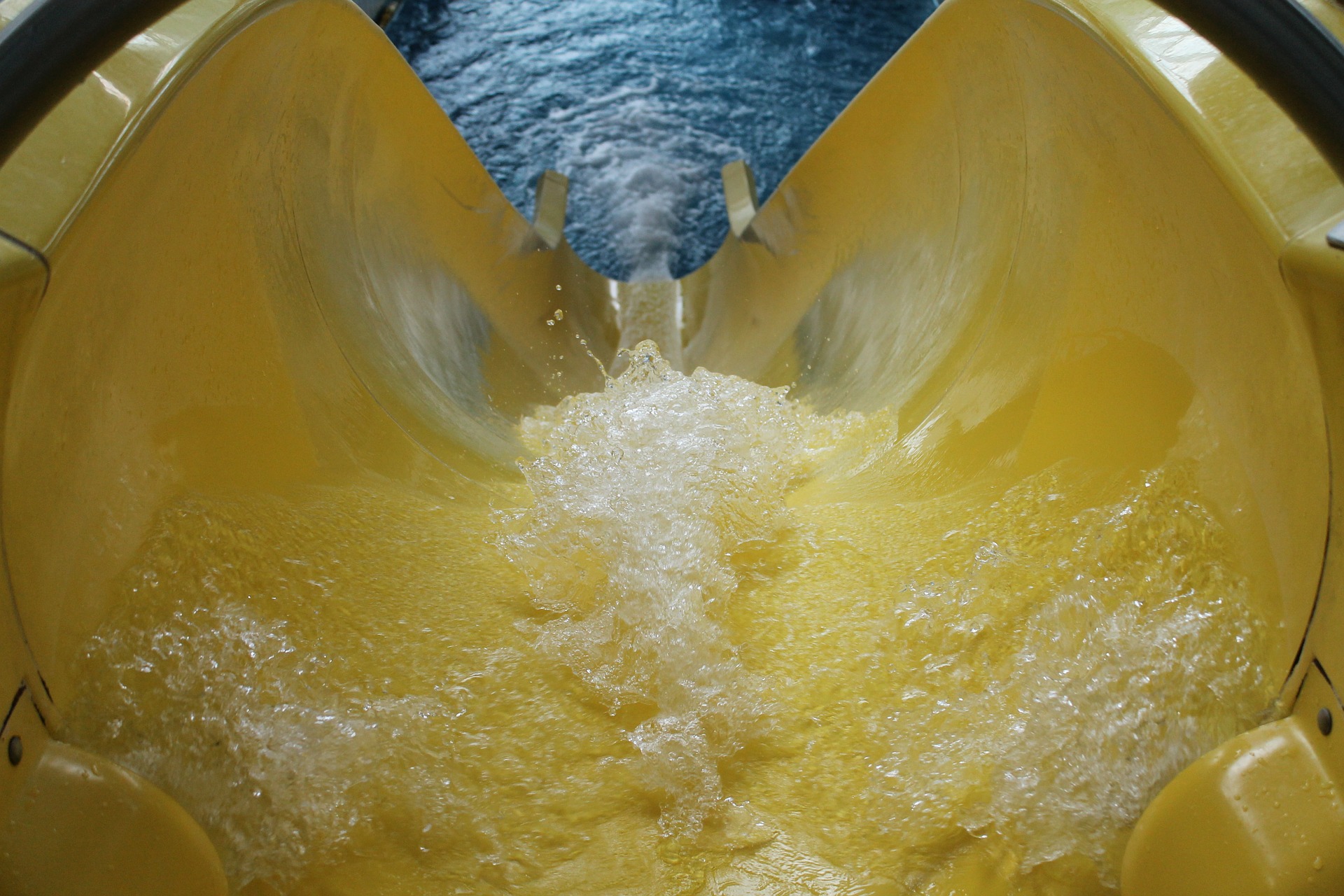 In 2005, Great Wolf Lodge opened in the Poconos and quickly became the weekend vacation for Northeast families. The indoor water park kicked off a trend that would soon see other indoor water parks, each with their own unique theme and experiences.
Whether you're trying to escape the winter cold or summer's sweltering heat, you can find refuge and fun at one of the best Poconos resorts.
Similar water parks have cropped up across the country, with Great Wolf, alone, boasting 18 locations across the U.S. and one in Canada.

Follow these tips wherever you vacation to make the most of your trip, minimize stress, and stick to your vacation budget.
1. Know where to look for deals.
"I just got a room for six for just $200 a night!"
So many of my adventures with my best friend, her daughter, and my kids start with this statement. You can sometimes find indoor water park deals on the resort's website. But also keep an eye on Groupon.
If you can gather several families together, you may be able to book a group rate for a substantial discount. That's how I first experienced Great Wolf Lodge.
Also, consider sharing a suite with another family or two. Often, a 3-bedroom suite will be available for less than three separate hotel rooms.
2. Arrive early to make the most of your visit.
Most water parks allow resort guests to visit the water park starting around noon or 1 PM on the day of check-in. Your room may not be ready, but you can check your bags, rent a locker for your street clothes, and enjoy the water park for as long as you'd like on your first day.
3. Plan your meals.
Food prices at most indoor water parks rival those of New York City's finer restaurants. But the quality often resembles your local mall food court. However, some water parks, including Kalahari Resorts and Camelback in the Poconos, also have higher quality dining options.
Plan your meals in advance so you're not disappointed – and don't hesitate to venture off-site if you can't find what you like within the resort. I like to plan one upscale meal at the resort. We may choose a family-friendly chain nearby for another night, and maybe fast food for a third.
If you have a suite with a kitchen, consider cooking light, easy meals in the room to save even more money.
You can also have a light breakfast or lunch from foods you brought from home and avoid the overpriced pizza or chicken nuggets from the water park café.
4. Don't bring food into the water park.
While it's great to stock your hotel room with food, recognize that you'll have to go back to the room if you want a snack you brought from home.
Outside food and drinks are typically not allowed in the water park. Sometimes they check your bags and sometimes they don't, but it's probably not worth the hassle and embarrassment of getting caught.
5. Plan a late dinner.
Once you leave the water park and get dried off, it's likely you won't want to come back that night. To maximize your water park time, plan a late dinner. If everyone isn't exhausted after you eat, you can always spend some time in the arcade.
6. Set a budget for video games and other activities.
Are you looking forward to a spa treatment? An escape room adventure? Don't want to listen to the kids whining to play arcade games?
Decide which add-on activities you will do before you leave based on your budget and time. You may have to book things like spa treatments in advance, anyway.
Set a strict limit on how much you'll load onto the arcade cards for the kids. When their credits are gone, they're gone.
7. Give your kids their own spending cash.
It's exhausting to keep telling your kids, "No," when they ask for souvenirs or treats on vacation. I combat the pressure by giving my kids a fixed amount of money before we go. They are a lot more careful about what they ask for when they know it's their own money they have to spend.
You can even make sure they know that video games and snacks also come out of this budget – especially if you've brought plenty of free snacks from home.
8. Buy a waterproof case to hold your phone.
Before we visited Six Flags Hurricane Harbor last summer, I purchased four waterproof smartphone cases at Five Below. These clear plastic cases keep your phone totally dry and even allow you to use the phone for calls, texting, or photos without removing it from the case. Best. Purchase. Ever.
You can also tuck your license, credit card, or cash in the case. But if you're staying at an indoor water park resort, I highly recommend having in-park purchases tied to your room account so you don't have to open your phone case every time you buy a drink.
9. Wear a comfortable bathing suit.
In one trip, we saw one woman lose her bathing suit top, and two men lose their shorts on the FlowRider. Wear a bikini at your own risk and make sure bathing suit bottoms fit well.

Most of all, you want to be comfortable during your water park vacation. And it's no fun worrying about a wardrobe malfunction while you're cruising the lazy river.
10. Be flexible.
Indoor water parks have something for every member of the family. Plan ahead – but be willing to adapt plans depending on moods and exhaustion levels (yours and the kids!)
There's no harm in going back to the room to nap, enjoying a relaxing game of mini-bowling, and a delicious meal. You can always catch more waves in the morning.