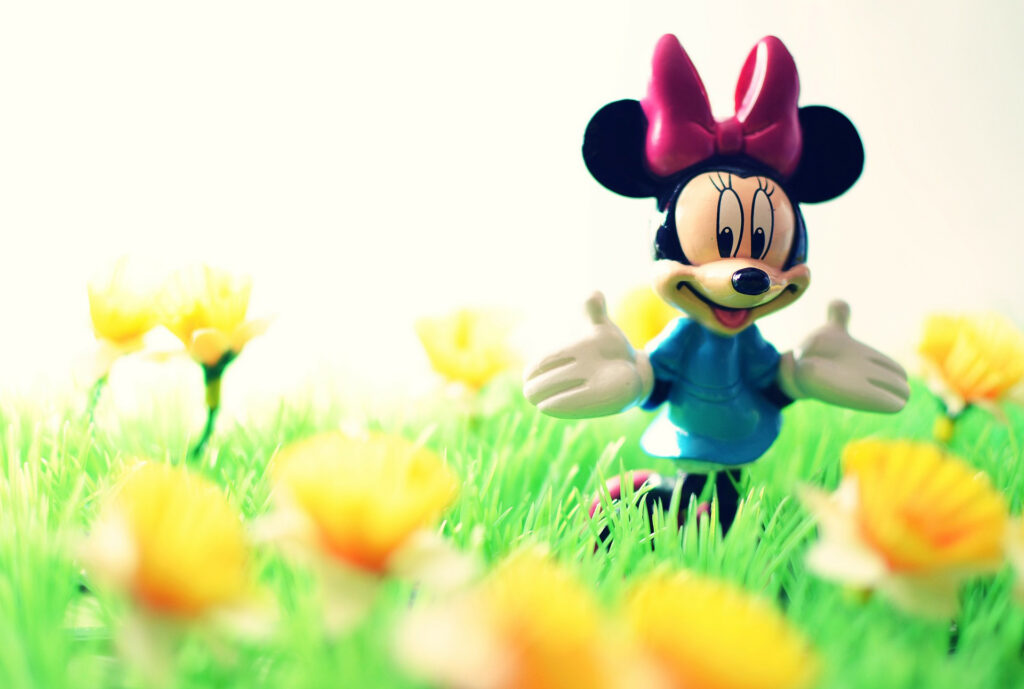 One of the best things about Disney Springs is there is always something new to explore, whether it's a small kiosk or a new restaurant. If you're a regular visitor, you're almost bound to discover some unexplored corner of the vast, 120-acre shopping and dining extravaganza.
If you haven't been there in a while, you will be amazed by the changes and improvements.
And Disney keeps adding more to do each year.
Here are a few Disney Springs adventures you won't want to miss. And most of them are free – or close to it.
1. Take Your Picture with the Coca-Cola Bear
Venture up to the second level of the Coca-Cola Store, and you'll find the famous Coca-Cola Polar Bear all ready for a photo opp. The photos link to your Disney PhotoPass so you can download them free as part of your Memory Maker subscription.
Other reviewers say that you can even have a friend take a photo with your phone or your own camera to keep for free. #PolarSelfie, anyone?
Keep going to the rooftop soda bar and taste a flight of 16 Coke beverages for just $9.
2. Race LEGO Cars for Hours
The LEGO store, one of the original retail venues when Disney Springs was still Downtown Disney, is a great place to spend time with your kids.
We literally spent two hours there building and racing LEGO cars near the water's edge.
Photo ops abound around the store, but you'll need to use your own phone or camera. You'll spot Buzz Lightyear on a rocket, Woody, the Incredible Hulk, LEGO friends, and the famous Loch Ness Monster peeking out from the lake.
You can also build your own LEGO creations on multiple tables throughout the store, or create LEGO mini-figs to take home, three for $10.
3. Become an On-screen Superhero
Ever wonder what you would look like as Iron-man, Captain America, or Black Widow?
The Marvel Super Hero Headquarters lets you find out.
The magic of green screen technology puts your face onto the Marvel superhero of your choice and displays it on the wall-mounted monitor for all to see. The store's team members clap when the latest superhero is born.
The experience doesn't link to your Disney PhotoPass or MemoryMaker, but you can take a photo home for $30.
Even if you don't buy the print, the experience is worth a few minutes of your time.
4. Build Your Own Lightsaber
Disney Springs boasts two Star Wars stores, with one right next to the Super Hero Headquarters. You can build your own lightsaber in either store from a wide collection of parts.
No one frowns upon a mini-lightsaber battle inside the store, either.
While we didn't purchase any of our lightsaber creations, you certainly can.
For our kids, the fun was in the building.
5. Become a Paleontologist
Walt Disney World Resort is a magical place where dreams come true.
If your kids have always dreamed about digging for dinosaur bones, they can do it at Disney Springs. Make a right at the entrance to the T-Rex café, and you'll find a cave filled with sand and dinosaur bones ready to excavate.
You can't remove the bones, but kids will have a blast digging and playing.
Great for toddlers and pre-schoolers, but several tweens were digging happily with younger siblings.
Be warned – the scent of burgers and seafood drifting out from the restaurant could turn this quick, free stop into a pricey dinner reservation! (And you won't be sorry.)
6. Taste a Frose
This one's for the hard-working moms.
After a day of Disney parks and the Florida heat, you'll want to chill out in Disney Springs with this free perk during Happy Hour. Stop by Wine Bar George for a free taste of Frose, the season's coolest adult beverage.
Six- and nine-ounce pours are also affordable by Disney standards, so get one to-go.
7. Take a Break (From Spending) at Disney Springs
With more than 150 shopping, dining, and entertainment venues, Disney Springs can certainly get as expensive as other properties in the Disney World Resort.
But it's also fun to wander for several hours and take in the atmosphere without spending a bundle.
What's your favorite free activity to do in Florida's Disney Springs?