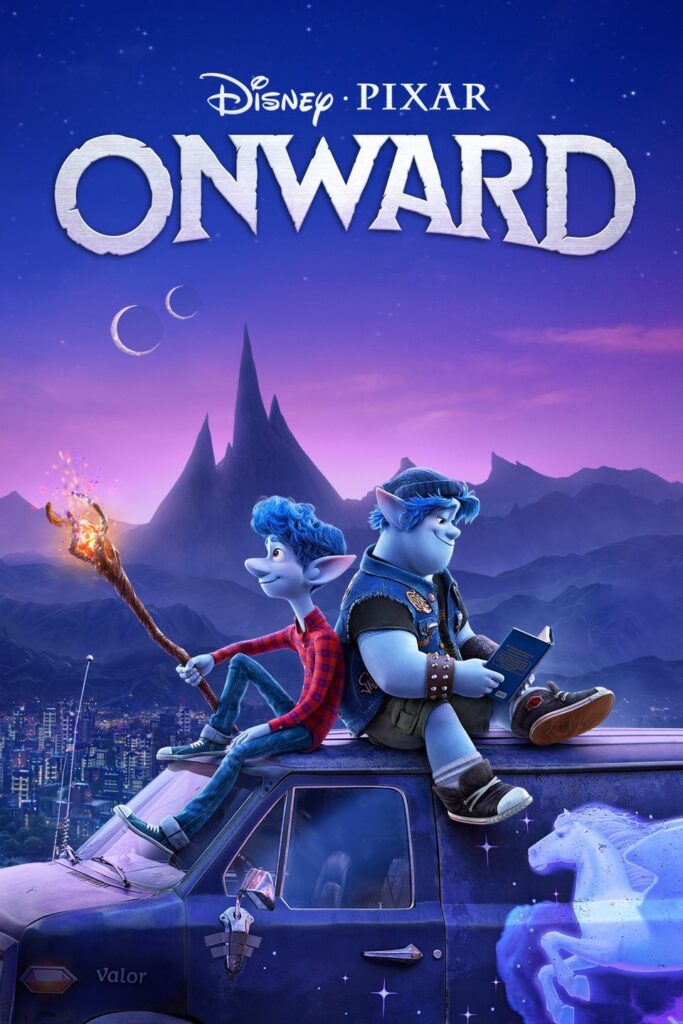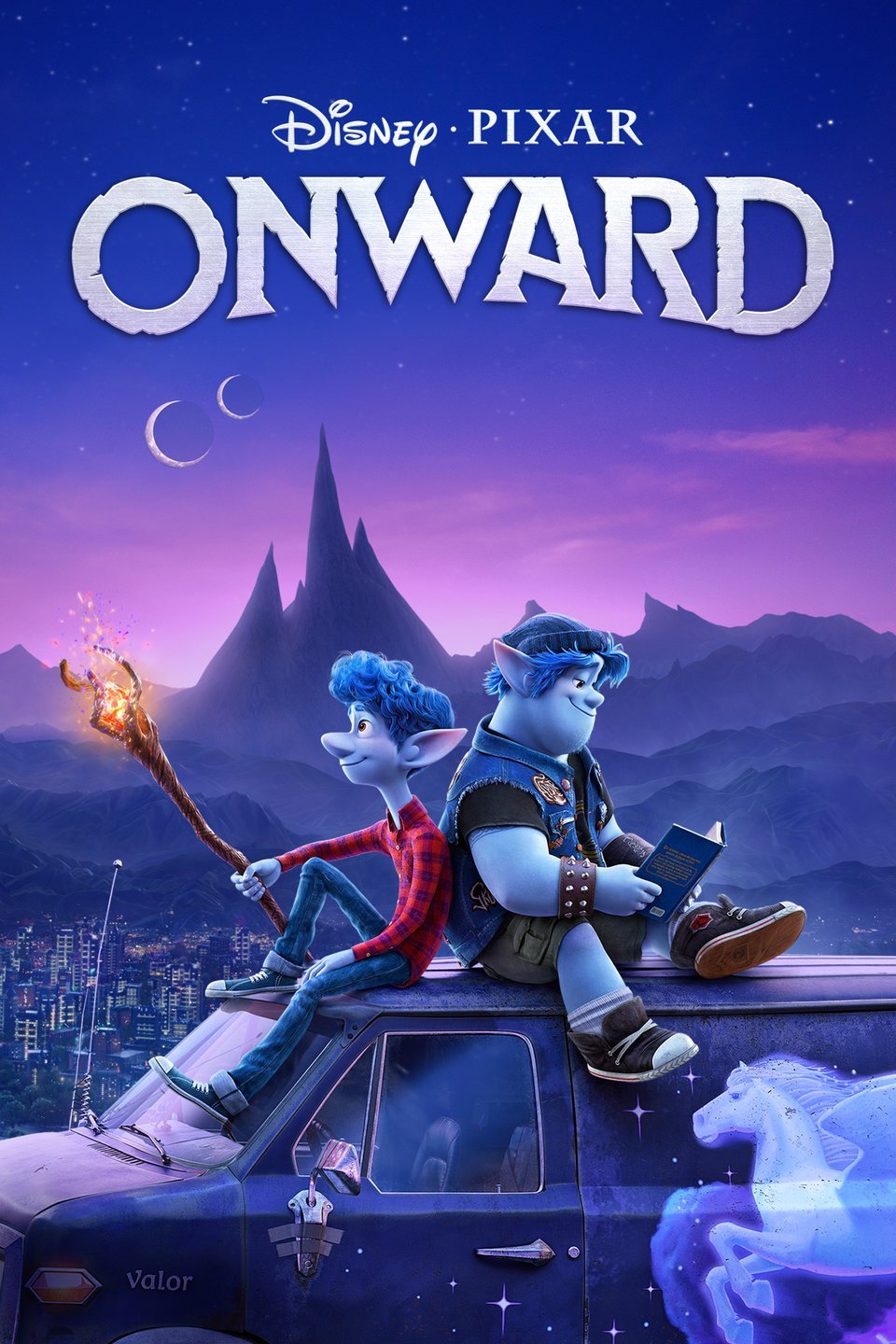 Before the coronavirus quarantine, my family and I had big plans for this past weekend: See Disney Pixar's Onward on the big screen. We saw the previews. My son got the McDonald's toys. We marveled at the resemblance between Tom Holland and his animated character, Ian Lightfoot. Now it was time.
And then self-isolation and social distancing happened.
Disney stepped up and did the right thing by releasing Onward on digital platforms on March 20. We streamed it through Verizon FIOS for $19.99 for the HD version. You can also find it on Google Play, YouTube, Amazon Prime, iTunes, FandangoNow, and others.
It will be available free to subscribers on Disney+ on April 3. But considering the price of movie tickets, spending $20 to see it NOW was a bargain for my family.
Onward had lackluster sales at the box office because it was released on March 6, when people were already beginning to self-isolate and avoided crowded places like movie theaters. Even so, it did grab the most box office sales during its two short weeks in the theaters, and is now the top VOD movie for iTunes.
Did I like the movie? Let me put it this way: Had we paid full price in theaters – plus paying for all the snacks my son inhales – it would have been worth every penny.
The Plot
Without giving away too much, Onward is the story of elf brothers Ian (voice of Tom Holland) and Barley Lightfoot (voice of Chris Pratt) who live in a suburban fantasyland. In spite of the mythical creatures in the neighborhood – their mom's boyfriend is a centaur – magic does not seem to exist. Until, on his 16th birthday, Ian's mother (voice of Julia Louis-Dreyfuss) gifts him with a wizard's staff and a spell designed to bring their deceased father back for 24 hours.
Except Ian messes up the spell and only the lower half of dear old Dad appears. Ian and Barley embark on a mystical quest that could have been straight out of Dungeons and Dragons to fix the spell and spend some precious time with Dad, who died before Ian got to know him.
Barley, the older brother, is your quintessential geek. He drives a beat-up old van he lovingly dubs "Guinevere," and lives in a fantasy world of his own – where quests and magic ARE real. The whole situation starts as something of a delight to Barley as he tries to teach his brother magical ways but, of course, soon falls apart.
What I Loved About Onward
I loved the geek references, the archetypal challenges Ian Lightfoot faced as a coming-of-age teen, and the on-screen chemistry between Pratt and Holland. A few exchanges reminded me of the actors' first meeting in Infinity War. My husband and I joked that it would have been amazing if the father's full body manifested to look like an animated version of Robert Downey Jr. (Spoiler alert: Alas, no RDJ cameo in this one!)
In spite of some other lackluster reviews, I would easily rate this in the Top 5 Pixar animated films. It made me cry like Toy Story 4 and Up.
In these trying times, it also served as a great reminder to be thankful for what you have – even if it seems like you may be facing the worst possible scenario in your life. Pixar is known for powerful messages, and that message is one that can keep us going through the quarantine and whatever emotional and financial challenges we face as we try to rebuild as a society.
If you've recently – or not so recently – lost someone close to you, this movie may be a bit too much to handle. But if you find ugly crying cathartic, go ahead and watch. I was emotionally done by the time it was over, but it felt good. That is art.
What Could Have Been Better
As a wife and mother, I found it odd that the mother didn't play a larger role in wanting to actually see the father. I can see putting her sons' needs ahead of her own. But I felt like the mother had a much larger story that wasn't told at all.
Her attempt to find her sons by pairing up with The Manticore (voice of Octavia Spencer) could have been a lot deeper with a real "buddy movie" feel. But all the emphasis was on the brothers' quest.
The plot was linear and – until the surprising climax – fairly predictable. The angry pixie motorcycle gang seemed like an odd group of antagonists.
In Closing: Check Out Onward Now
The focus on the brothers and their relationship really made the movie stand out as one of Pixar's best. I don't know if it would have been as amazing with actors other than Pratt and Holland in the roles. Their on-screen chemistry is awesome and they really took it to the next level in Onward. It makes me eager for future MCU movies that could see those two together.
Disney explored the strength of the sister relationship in Frozen and Frozen 2. Onward gave the boys a chance to shine. Every exchange was just so realistic and relatable, it will have boy moms laughing and nodding. Whatever your gender, if you have an older sibling who played a part in the person you are today, you will cry at the end of the movie.
As with other Disney Pixar movies, Onward also hammered home the powerful message of believing in yourself and – above all else – believing in magic. And if there's something our world could use right now – it's a little bit of magic!