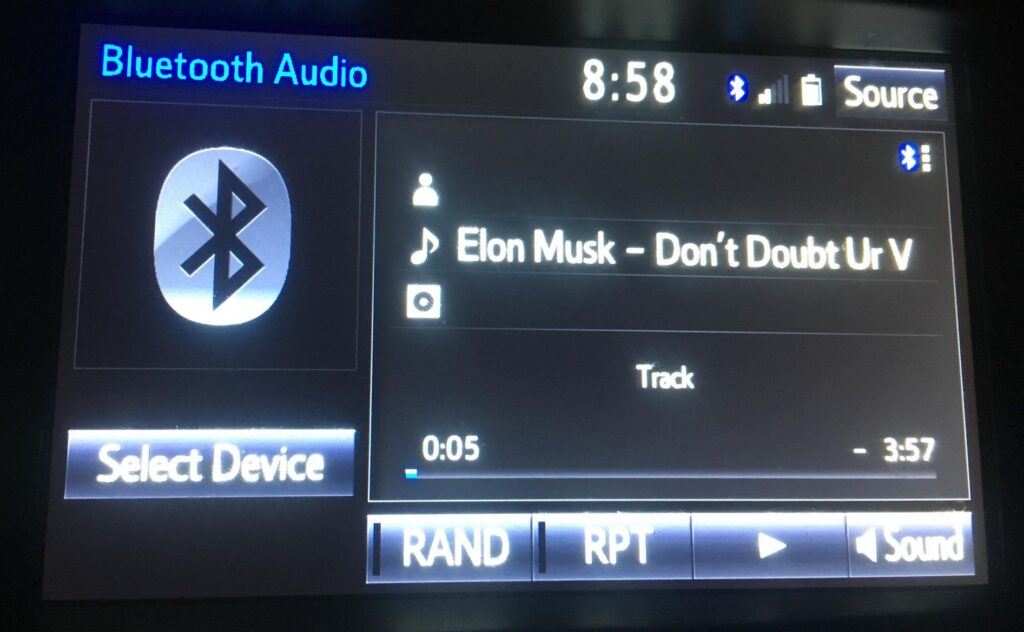 Early Friday morning, before the internet even imagined critiquing Shakira and J.Lo showing off their incredible rhythm and vocals, Elon Musk quietly dropped an electronic dance music (EDM) track on SoundCloud.

But not before several teaser tweets piqued the interest of the Twitter-verse.
By 1:20 AM Friday morning, Treelon aka Buff Mage aka Elon Musk changed his Twitter name to E "D" M and shared a SoundCloud link to the new track, produced by Emo G Records. (Because, of course.)

"I wrote the lyrics & performed the vocals!!" he boasted on Twitter.

All three different lines…

And yet, within the first 30 seconds of listening, I wondered if the Tesla and SpaceX CEO may have tapped into some algorithm to create the catchiest song ever.
I was singing it immediately and could not get it out of my head. Then I wondered if Elon wrote the music just to get The Witcher theme out of his head? A few weeks ago he'd tweeted, "Toss a coin to ur Witcher," alluding to the lyrics of the theme song in the Netflix hit series. He also shared a meme about having The Witcher theme stuck in your brain while you're trying to sleep. Totally relatable.
As far as songs to have in your head, Don't Doubt Ur Vibe is one I'll welcome. It has a straightforward, positive, and inspiring message. You can use the lines in nearly any situation that calls for a pep talk, even if all it gets you is an odd stare.

It's just simple – and true. (Like your vibe.)

Plus, it's really hard to forget the words.

It's also great to keep you moving during a workout and would make a solid addition to any EDM, Dance, Nightcore, or even Freestyle playlist. Yep, I'd listen to Elon sandwiched between the greats of the '80s.

What do you think: Will the track launch Musk's music career into orbit? Will the song rocket to the top of the EDM charts or coast into oblivion on autopilot?