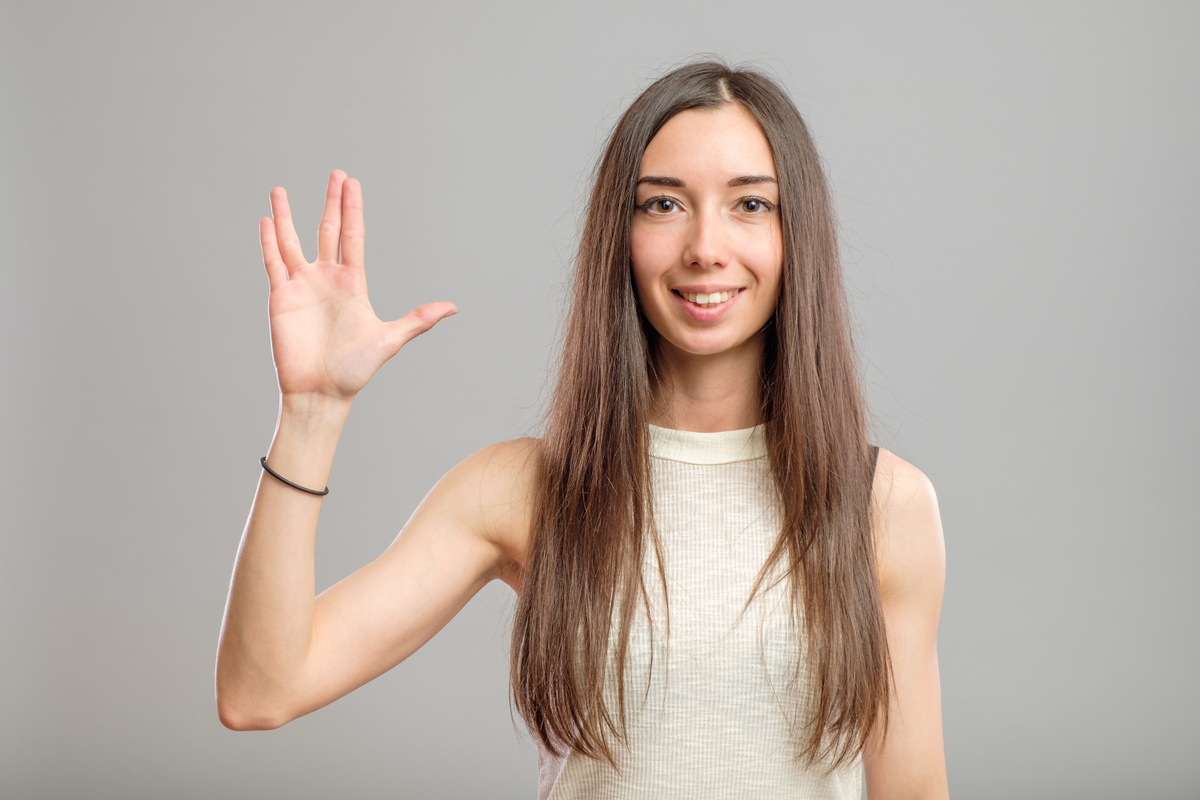 Unpopular opinion: Star Trek > Star Wars.
In spite of my Baby Yoda infatuation, it's an opinion I share with GTG's COO Rae Redford.
The topic came up during one of our ongoing editorial meetings. (Literally – we will be deep into our work and one of us will blurt an idea on our group thread and we are off to the races brainstorming content.) We established Star Trek > Star Wars with no arguments.
And then I said it, "But The Orville beats them all."
"Orville is what Discovery should have been," Rae replied. "They took the Deep Space 9 darker path and, while DS9 is brilliant, I think it was the wrong take."
Indeed.
"We aren't trying to change the world. We just want to make it more fun to live in. "
Rae continued philosophizing: "DC's grim-dark has failed while Marvel's laugh-at-ourselves path has triumphed."
And while "failed" may be too strong of a word when the franchise is up against such stellar competition, Rae has a solid point.
I won't dispute the success (or quality) of D.C.'s Wonder Woman, which wasn't afraid to embrace humor as a coping mechanism. But no other superhero franchise has rivaled The Avengers in recent history.
Tony Stark came on the scene with his boyish grin and the ability to laugh at himself at exactly the right time. And, as most aspects of society and the world have gotten worse (not better) since then, we need more of that.
Shows like Dark, Hannibal, and Stranger Things will always find an audience amongst those who seek out the macabre and are transfixed by gore and fear in all its beauty. But there is, perhaps, an even larger demographic that craves the wholesomeness of Captain America, the boyish charm of Spider-man and a world where, yes, characters are flawed but they can laugh at themselves.
Even amidst the sadness that the past decade has brought, we need to smile. I'm reminded of the heart-wrenching Tony Stark funeral scene in Endgame, lightened by 4-year-old Morgan declaring to Happy, "I like cheeseburgers."

It was the perfect timing characteristic of the MCU.

In a world where so much around us feels wrong, geek culture brings the escape we need.

We need Baby Yoda. We need Will Smith as an international spy-bird. We need Elon Musk dancing in China. 

Geek Travel Guide seeks to be your safe haven against the negativity in today's. We will cover Marvel, D.C., science fiction, fantasy, and even horror. We won't avoid dark shows; sometimes they're our jam, too.

But, whether dark, comedic, or a bit of both, we will focus on what's positive, captivating, and inspiring in TV, books, movies, at theme parks, restaurants, and our favorite tourist destinations.
We aren't trying to change the world. We just want to make it more fun to live in.