Whether we're buying gifts for friends or selling items that reflect our passions, the holiday season gives geeks plenty of opportunities to flaunt what we love!
GTG's founding team combined passions to brainstorm and compile the Ultimate Geek Holiday Gift Guide. 

You'll find the latest tech to lead you into 2021, must-have gaming items, cosplay, clothing, cool toys, and lots more! (Also check out Chandi Gilbert's Guide to the Best PS5 Games for more gift ideas.) 
Browse our guide and share what's at the top of your list this holiday season!
The Tech You Want Under Your Tree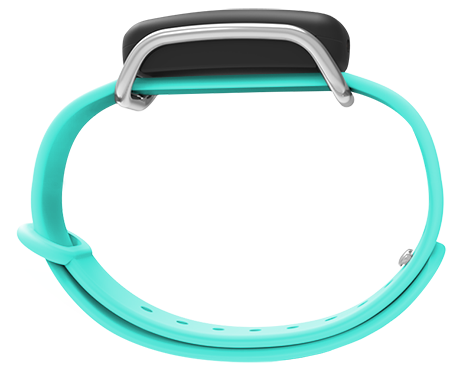 Bond Touch Bracelets
Bond Touch has been around a while, but with renewed lockdowns happening around the globe, many people in long-distance relationships can't travel to see their loved one this year.
Bond Touch bracelets are a wonderful way to let your partner know you're thinking of them, even when you're apart. A simple touch to the sleek bracelet will send a signal to theirs. You can customize the color that pulses on the face, adding extra meaning to your message of love.
Color-coded buzzing not quite delivering the – buzz – you hoped for? Use the secure, encrypted app to chat and share pics.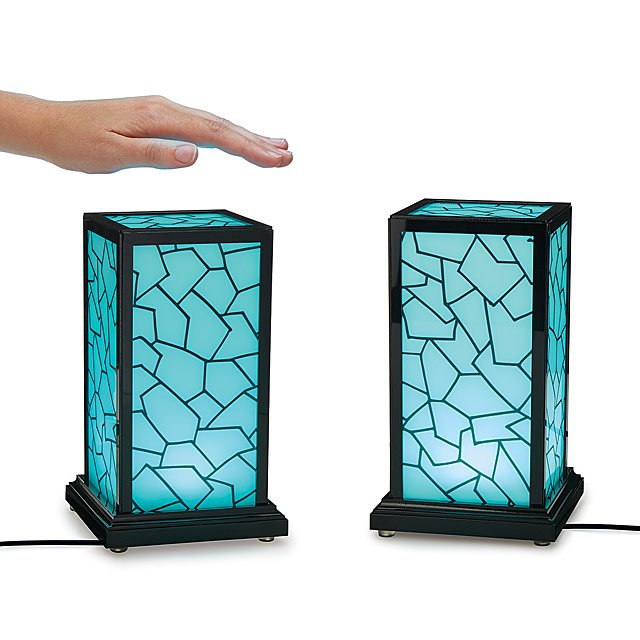 Friendship Lamps
You don't need to be lovers to send your best wishes to those you love, and these Friendship Lamps are a perfect way to do so.
Connect the lamp to your Wi-Fi, and, with a touch, it will send a signal to its partner lamp (or lamps), lighting up with the same soft glow.
The lamp changes colors, cycling through a different color of the rainbow with each touch. You can also assign colors to specific people. When they touch their lamp to let you know they're thinking of you, your lamp will light up with their hue.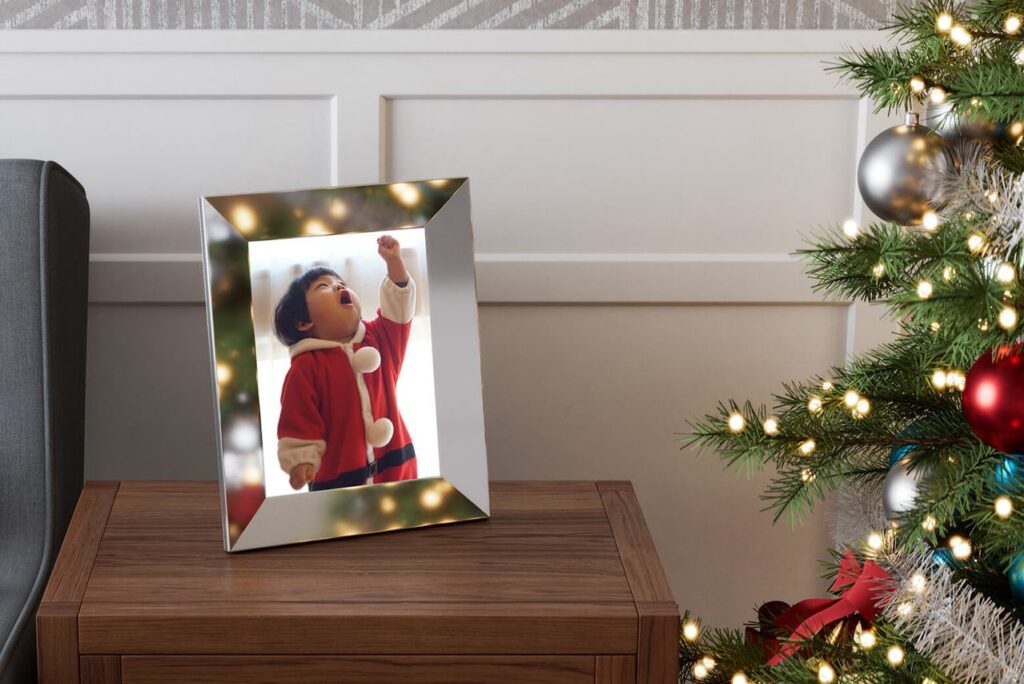 Nixplay Digital Smart Photo Frame
My favorite gift on this list is this frame.
You. Can't. Beat. It.
The Nixplay provides more than a glow or a buzz.
Add your family and friends to your Nixplay app, giving them the ability to upload images and videos to your frame, no matter where they are. Those on your list can turn the frame on from the app itself and send it scrolling through your picture playlist. Or, turn on motion activation and see new pictures every time you walk by.
Set up is easy, and non-techy grandma approved. So is uploading new images.
You can also sign up for Nixplay Plus, a subscription program that allows you to upload longer videos, connect up to 10 frames, increases your cloud storage, and gives you 80% off prints.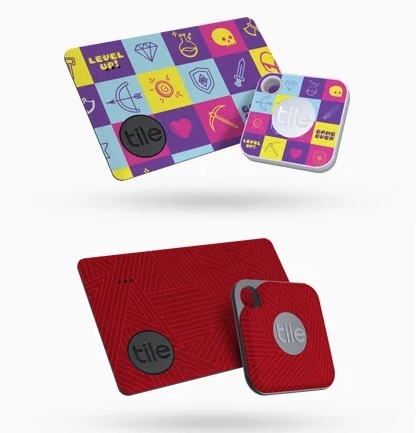 Tile Limited Edition Designs
Geeks have a lot on their minds. Whether we're contemplating our next DM plot, coming up with new business ideas, or simply wondering when Cobra Kai season 3 starts up (January 8, 2021…) our brains are usually focused on more than the task at hand.
And that's when we lose stuff.
That's why The Tile should be on almost everyone's gift list this year. The Bluetooth device connects to your keys, your bag, wallet, remote control, gaming controller, or anything else of value. If you lose or misplace the item, simply check The Tile app on your phone to trace it. If it's far away, you can track the last time and place it was updated.
But wait. What if you're always losing your phone?
Connect The Tile to your phone and keep it in a safe place. If you can't find your phone, click the Tile button, and your phone will ring, even if it's on silent.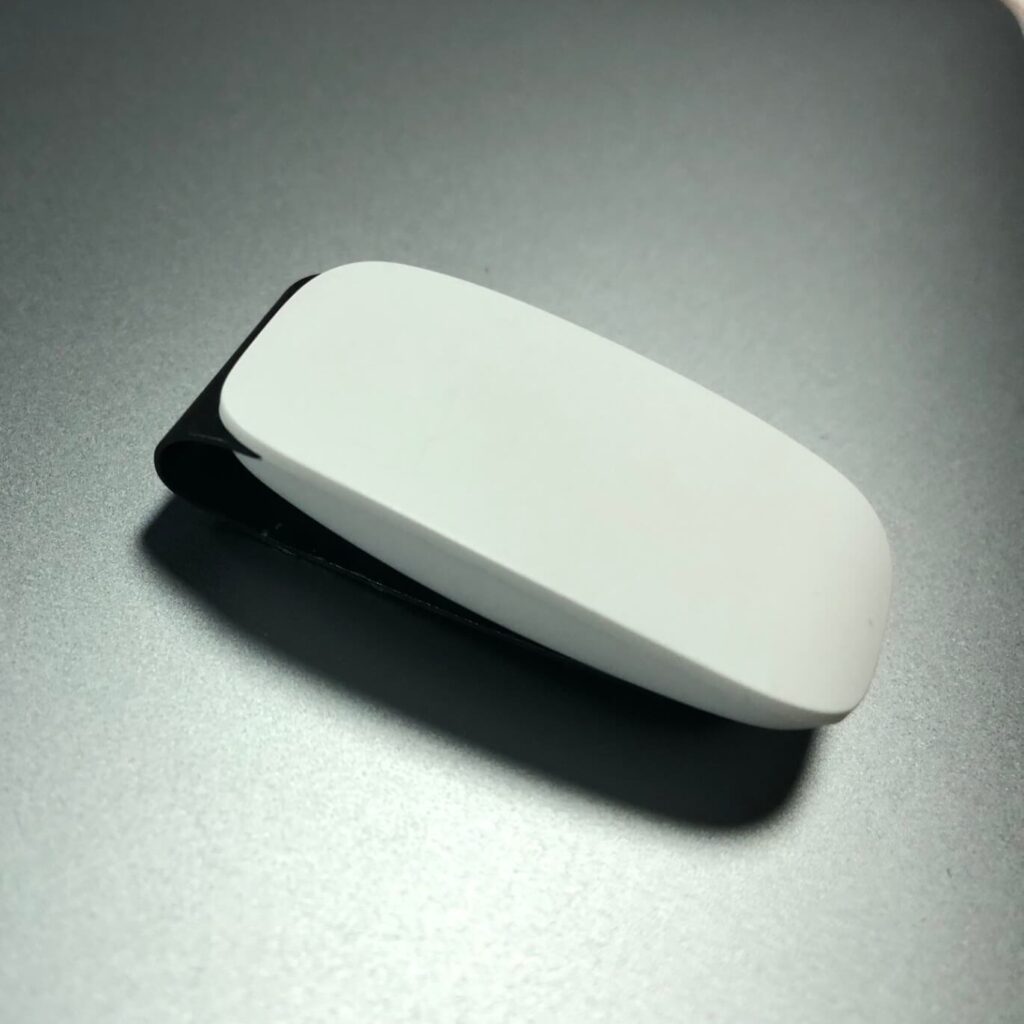 FOCI
Speaking of staying focused, most of us are looking to increase our productivity in some way. After all, if we can complete tasks faster, it leaves more time for our geekish pursuits!
FOCI is thumb-sized, wearable tech that you clip to your waistband so you can track your emotions and state of mind during the workday through an accompanying mobile app.
You can use the data to achieve a state of enhanced focus – even flow states – to get more done. Track your most productive times of day and learn what distracts you to build better focus habits. We'll be checking this out in a future review and share what we learned; if it works, you may see more content, more often, from us here at GTG!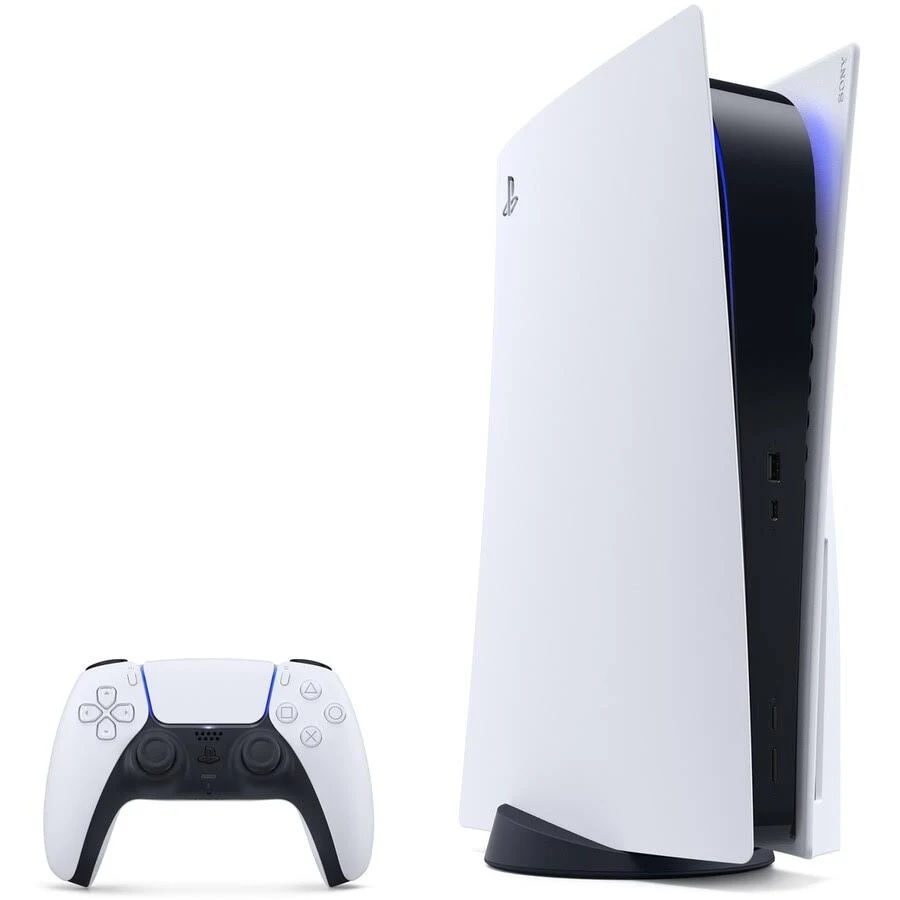 PlayStation PS5
Microsoft and Sony both released the newest versions of their gaming consoles, the Xbox Series X and PlayStation 5, respectively. Sony also introduced the lower-priced Series S. If you want any of these consoles without paying a significant mark-up over retail, you'll need a lot of luck or maybe a connection with a friend who works at Best Buy.
Retailers seem to be receiving random deliveries, and we can imagine Black Friday will bring some stock to big box stores. This article dives deep into the differences between the PS5 (both versions, including the all-digital with no hard drive) and the Xbox Series S. From what we've heard from tween boys, the PS5 is THE gift to have this year. And our resident gaming expert Chandi Gilbert agrees.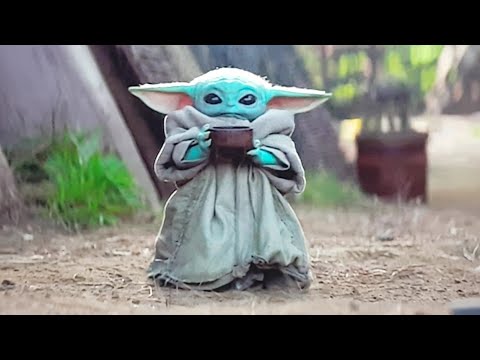 Disney+ Subscription
When it first launched in November 2019, Disney+ offered free subscriptions to many consumers. Verizon Wireless and Verizon Fios customers got the best deal with a full year of Disney+ free. Now, many of those subscriptions are running out.
If you're looking to give experiences rather than "stuff" this holiday season, consider extending that Disney+ subscription for a few months for someone you love.
Because Mandalorian. And Baby Yoda.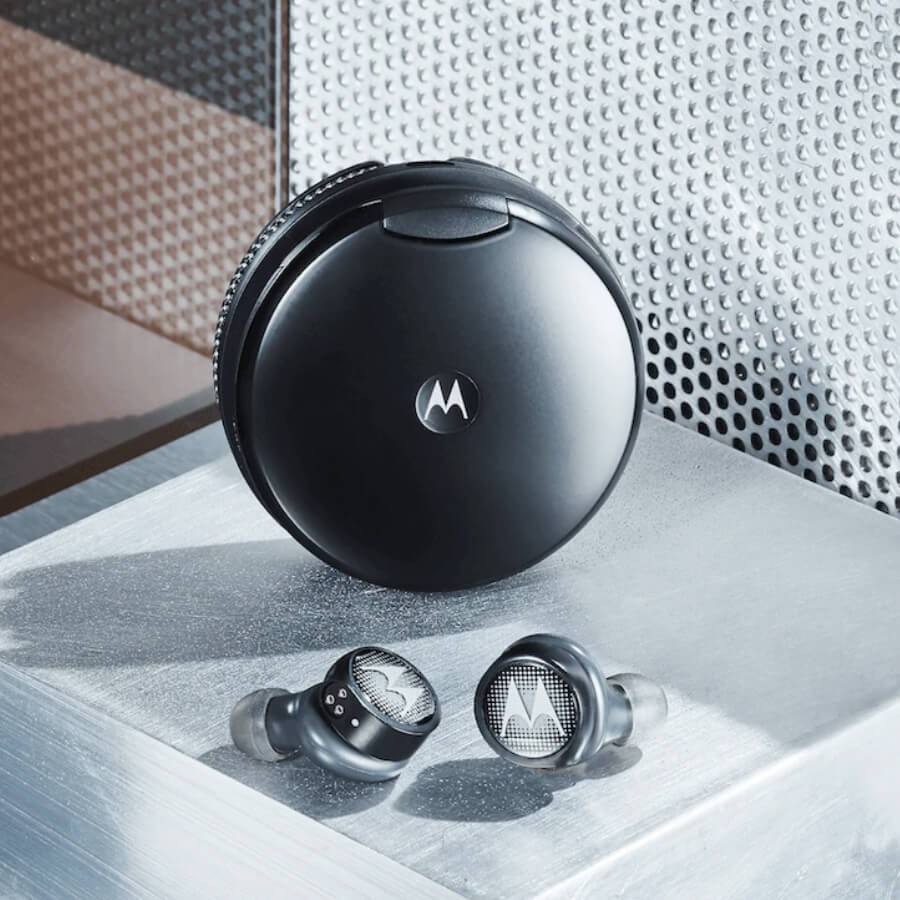 Motorola Tech3 Wireless Earbuds
Different situations call for different earbuds. Motorola Tech3 True Wireless Earbuds combine three styles in one. Wear them completely wireless, with options of 3 sizes of earbud tips to fit children or adults. Wear them with a sports loop for added comfort and security when you're cycling, running, or working out. Or wear them as wired earbuds plugged into your device.
With up to 7 hours of playtime on a full charge or 3 hours on a 15-minute quick charge, unlimited playtime using the audio plug-in, and water-resistance, these earbuds make a great gift for everyone in your family.
And with the Find Your Headphones feature through the Hubble for VerveLife app, they might be the last set of earbuds you ever need to buy!
Cosplay, Clothing, & Jewelry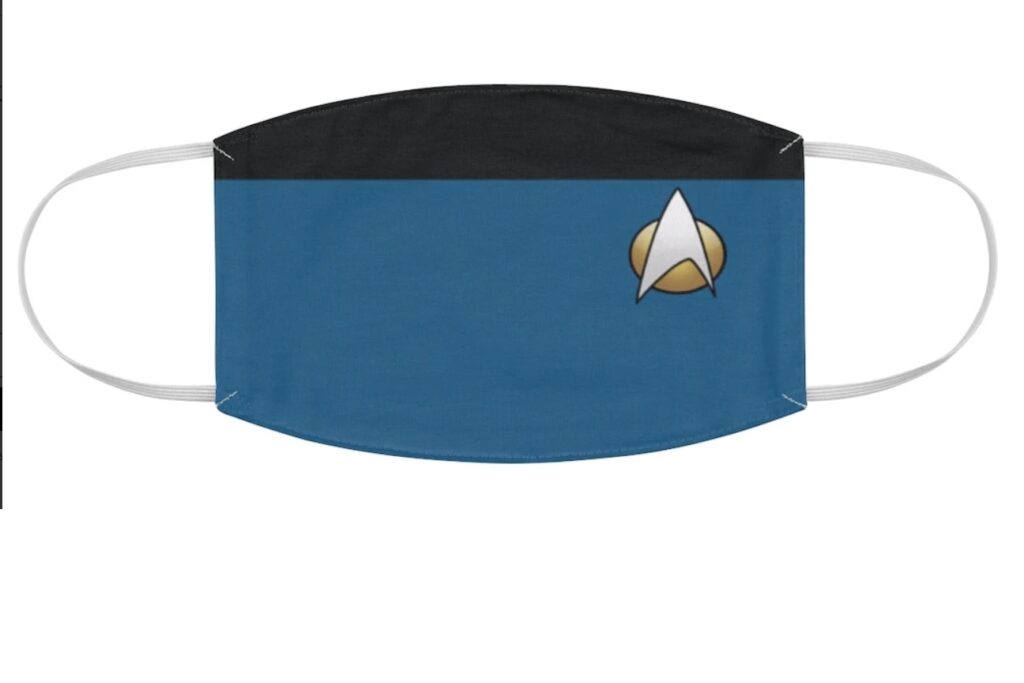 Star Trek Masks
Call it a hunch, but masks are going to be a hot stocking stuffer this year. The Star Trek fan on your list is going to love these Star Trek face masks from PeachTee bearing the uniform colors and insignias from your favorite series'. Even the Wesley Crusher one has retro charm!
Available in The Original Series (TOS), The Next Generation (TNG), and Voyager versions, plus several other fun Trek- and non-Trek-related designs, you'll find something for many of the geeks on your list. Plus, the masks are made from Jersey knit cotton, which means they're super soft and comfy.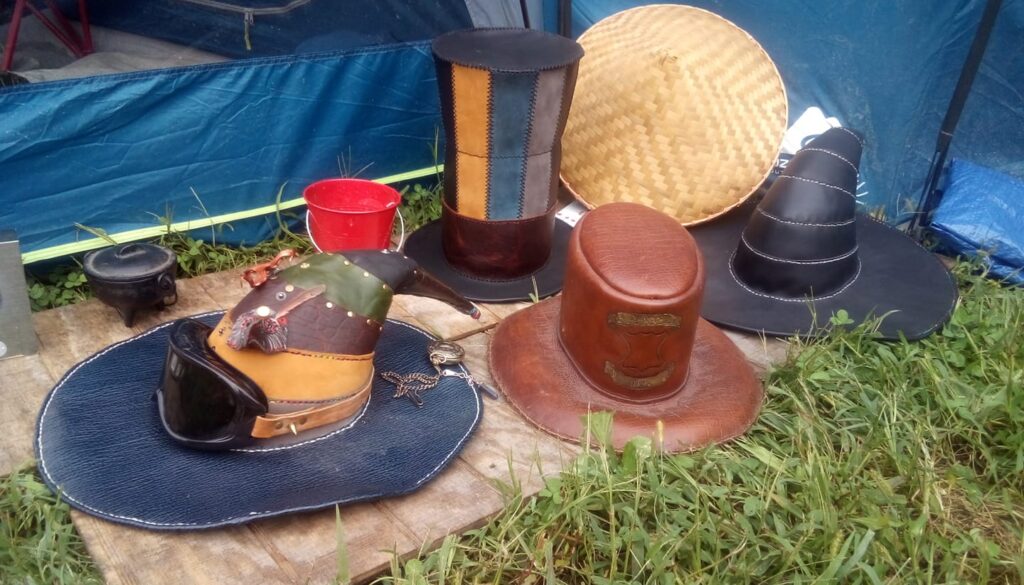 Custom Leather Goods from Dr. Jeckell's Hides
Dr. Jeckell's Hides' owner Thomas Kusevich (aka The Dr) first launched his business at a Ren Faire this summer. He specializes in handcrafted leather hats and one-of-a-kind, wearable leather art. Specialties include the Signature Witch/Wizard hat, top hats, aviator hats, and Plague doctor beaks and masks.
But Dr. Jeckell's Hides can create nearly any custom design to meet your needs for cosplay, LARP, or even everyday wear.
Because these are handcrafted, you'll need to order ASAP for a holiday gift. But there's always Valentine's Day…
Graphic Socks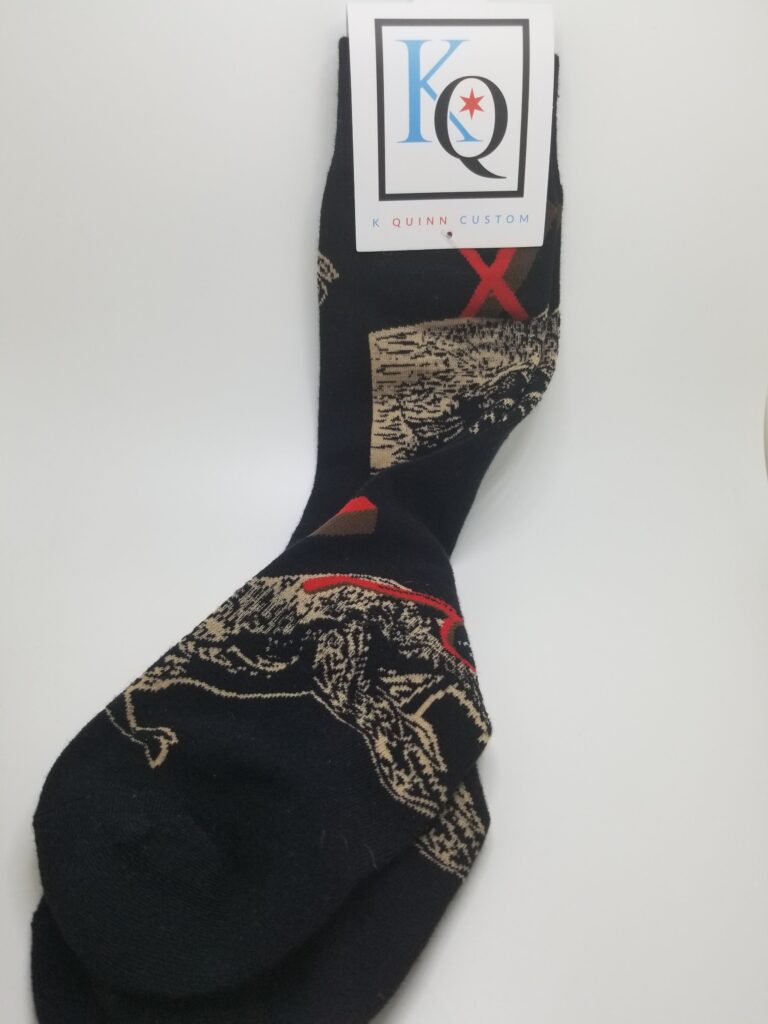 Socks for Christmas? If they're cute and geeky graphic socks, of course!
The wall displays at Hot Topic don't lie.
Socks that help you share your passion with the world complement every outfit.
We love these socks featuring a T-Rex in sunglasses from our pals at KQuinn Custom. And these space socks will match my SpaceX Occupy Mars t-shirt perfectly, even though it looks more like a NASA shuttle than a Starship in the design. But these avocado socks are perfect for showing off my keto lifestyle.
Hmm…
Which ones are your favorite?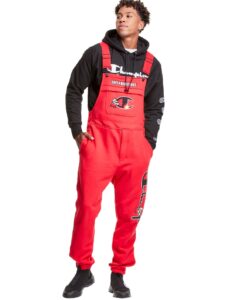 Champion Athletic Wear Featuring Super Mario Bros.
The Champion x Super Mario Bros. collection of apparel allows you to cuddle in a wave of nostalgia with clothing featuring rare graphics created for the original Nintendo game – including the Japanese Box Art.
Any GenXer on your list – and their kids, too – is likely to love this combination of '80s classics together on Reverse Weave hoodies, crews and joggers, anoraks, shirts, and even (well, what did you expect?) overalls!
Pair these cozy clothes with Converse and your favorite leggings or button-fly Levi's for an evening around the fire sipping Zima. You're welcome.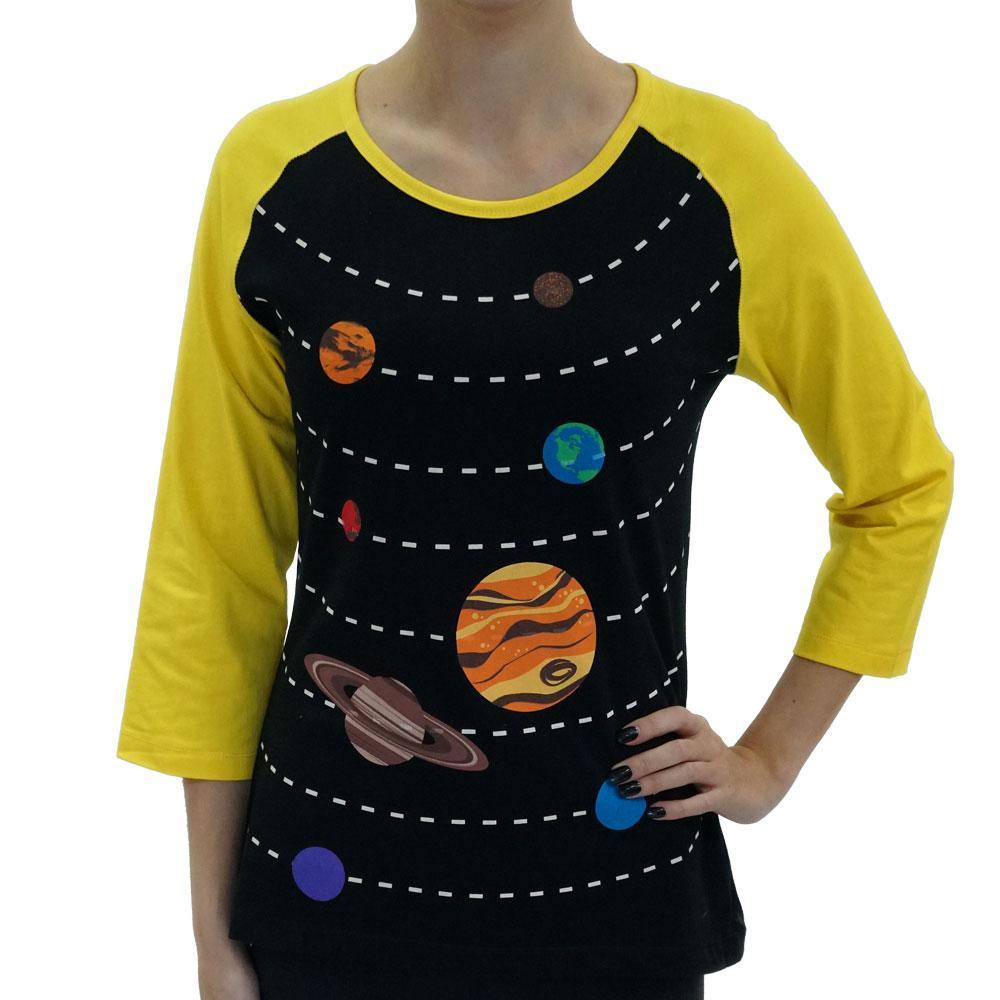 Svaha Clothing
Affordable dresses, leggings, and even scarves, with pockets? Comfy tops featuring graphic designs such as a "Scientific Rex," Jane Goodall, or the solar system?
Here at GTG we love clothes that let us dress like our 12-year-old selves while still, somehow, looking chic and stylish. Svaha gives us all that and more.
It's hard to pinpoint our favorite fashions on the site. I mean, there's a dress featuring a roller coaster at sunset.
Did we mention the dresses and leggings have pockets?!?!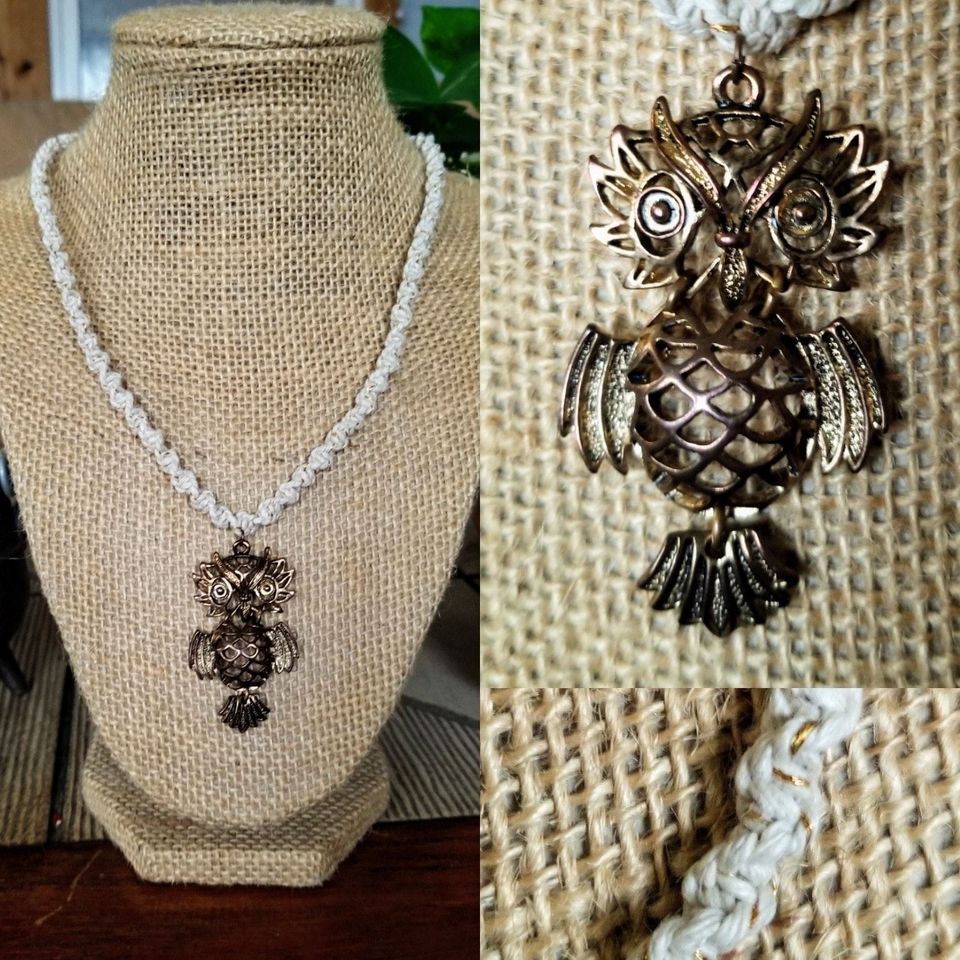 Hemp by Harley
Do you want a way to feature fandom in your accessories? Are you looking for a way to show your love for D&D outside the campaign? Or do you want to expand your love for Avatar: The Last Airbender offscreen?
Hemp by Harley makes hemp jewelry that lets you do all of that.
Harley makes necklaces, bracelets, keychains, and more. You can get everything from Katara's necklace to pieces that feature gemstones, charms, hag stones, and even D20s.
The best part? Harley does custom pieces. Whether you pick out a stone or request a specific style, she'll work with you to create the perfect jewelry from your favorite geeky obsession.
For the Kid in All of Us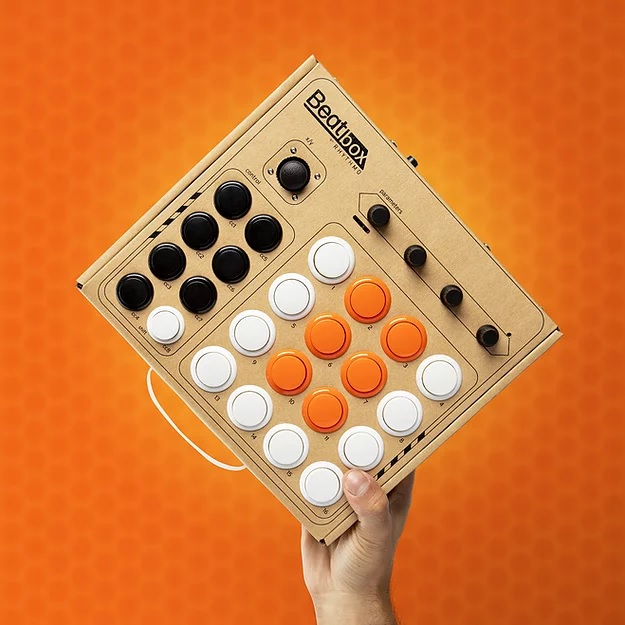 BeatBox by rhythmo
This could be the ultimate gift for makers who love music, as well as young music-makers.
The BeatBox from rhythmo is a DIY MIDI controller or – if you don't speak that particular language of Geek – an electronic drum machine kit.
Build it in about an hour using the included on-board amplifier, speakers, and battery pack. Then download the mobile app complete with sound-packs and start making music (and TikToks) right away!
P.S. Stay "tuned" for our complete review as GTG's resident makers test it out.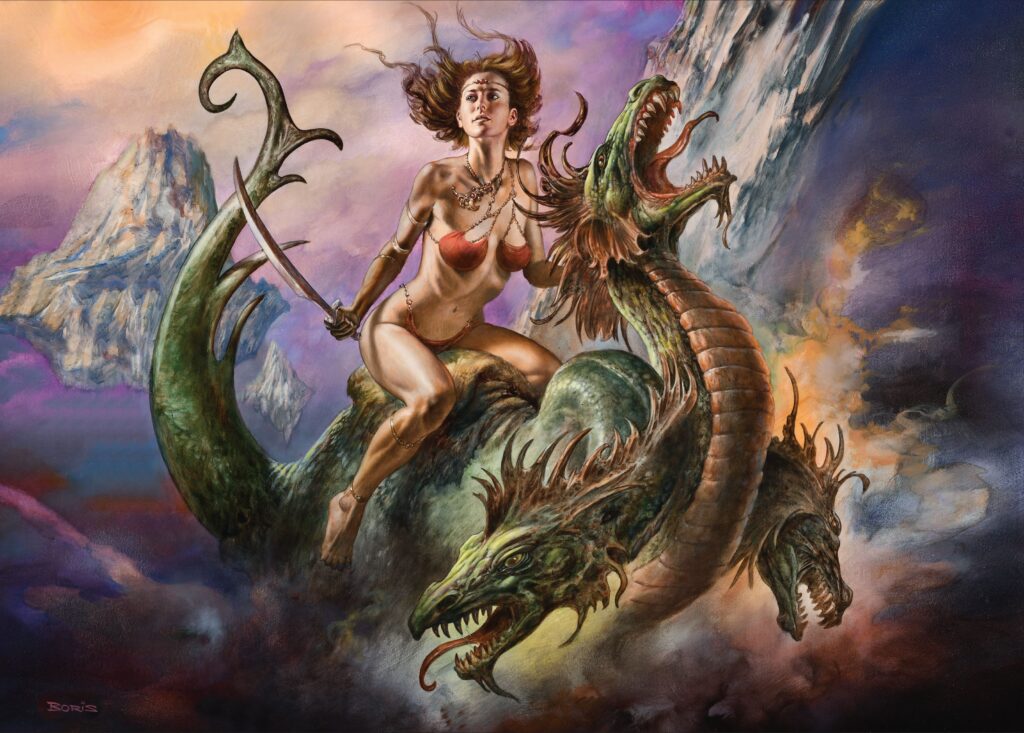 Fantasy Puzzles from Workman
A strong woman warrior, bearing a sword and riding a three-headed dragon in a swirl of fire and ice? Yes, please.
This 1,000-piece puzzle from Workman Publishing with breathtaking artwork by the legendary Boris Vallejo is fun for the whole family. When complete, you can glue it and frame it, creating an amazing piece of wall art that will fit in your home office, playroom, or anywhere you want to show off a strong feminine vibe.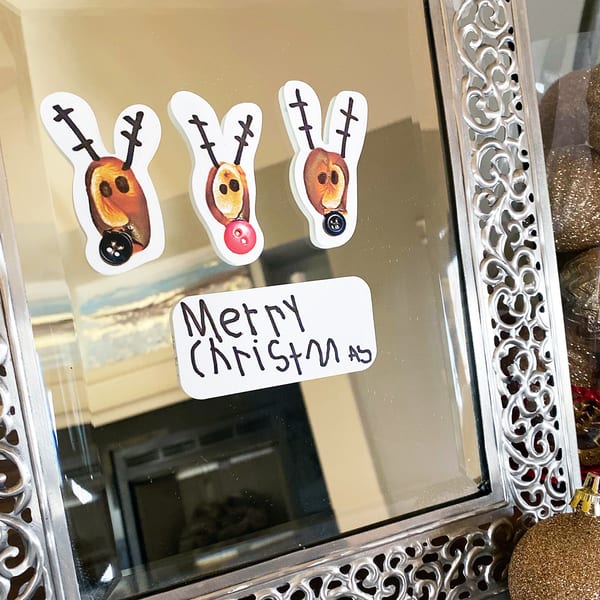 Brick Art and Hand-Drawn Decals
Do you have a wall of drawings your kids made? Or maybe a table of LEGO creations in your basement? (No Kragle required…) Sometimes we want to preserve our children's art – or our own – in a more streamlined way.
Enter Arts & Bricks, a creator of custom wall vinyl or window clings featuring brick-build creations or hand-drawn artwork. As artistic geeks, parents, and LEGO lovers, we adore this concept. Seasonal artwork transformed into window clings would make the perfect gift for grandparents this holiday season.
Name stickers and other brick-art designs also make great stocking stuffers for kids of any age.
For the Home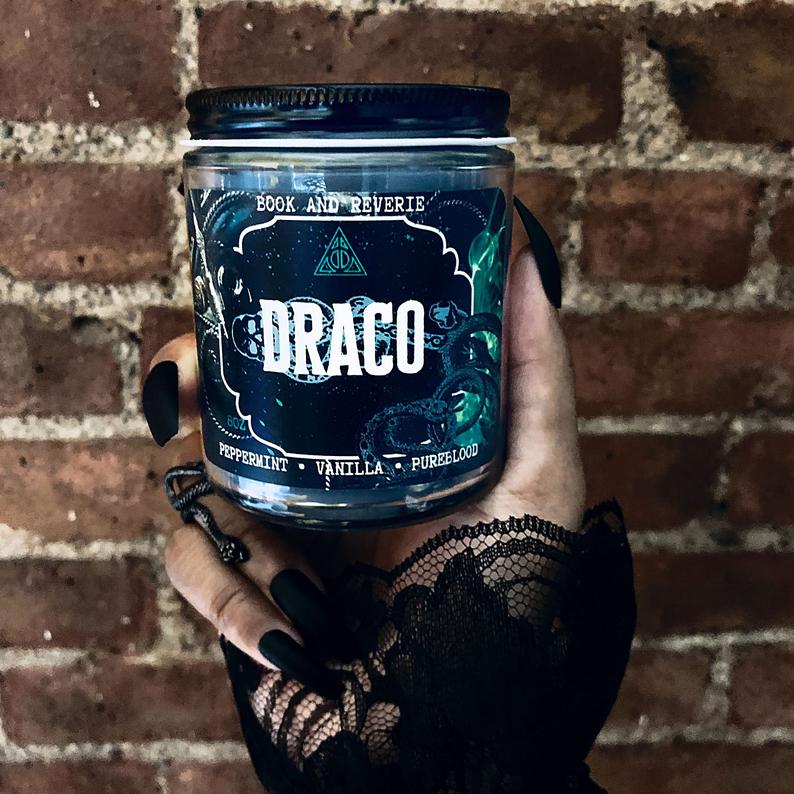 Book and Reverie
Have you ever wondered how your favorite books would smell? Not the pages—the actual scenes. Book and Reverie gives you a real life glimpse into your favorite fantasy worlds with their (accurately) self-proclaimed "storytelling candles."
From the black tea and orange-scented Tea & Books to more fandom-specific candles like Bookish Villager (Animal Crossing) and Cup of Stars (The Haunting of Hill House), Lia has literally put your favorite fandoms in a jar. She's even releasing her wintry blends for the season!
If you don't have a fireplace but want the cozy feeling of reading by one, you need Book and Reverie's candles. Just be warned—once you buy one, you'll be hooked.
Forever.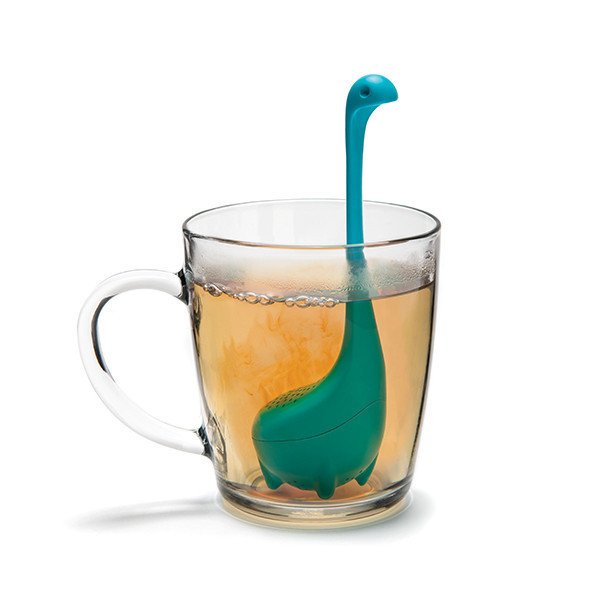 Tea & Absinthe
Tea & Absinthe fulfills your taste for fandom with their uniquely geeky teas. Whether you fancy a blend for your favorite Doctor or you want a tea in which no flavor gets left behind or forgotten, you'll find it here.
Tea & Absinthe lets you drink in the best parts of your latest obsession. They have some throwbacks, too. If you survived 2012 Supernatural Tumblr (and still like the show), grab their Supernatural blend and the blackberry maple flavor that comes with it.
They also have all the things you need to enjoy your tea to the fullest. That includes this Nessie infuser that matches the famous ladle, gorgeous sugar cubes and honey sticks, and adorable kitten-themed tea sets for a purr-fect cup of tea on a cozy winter night.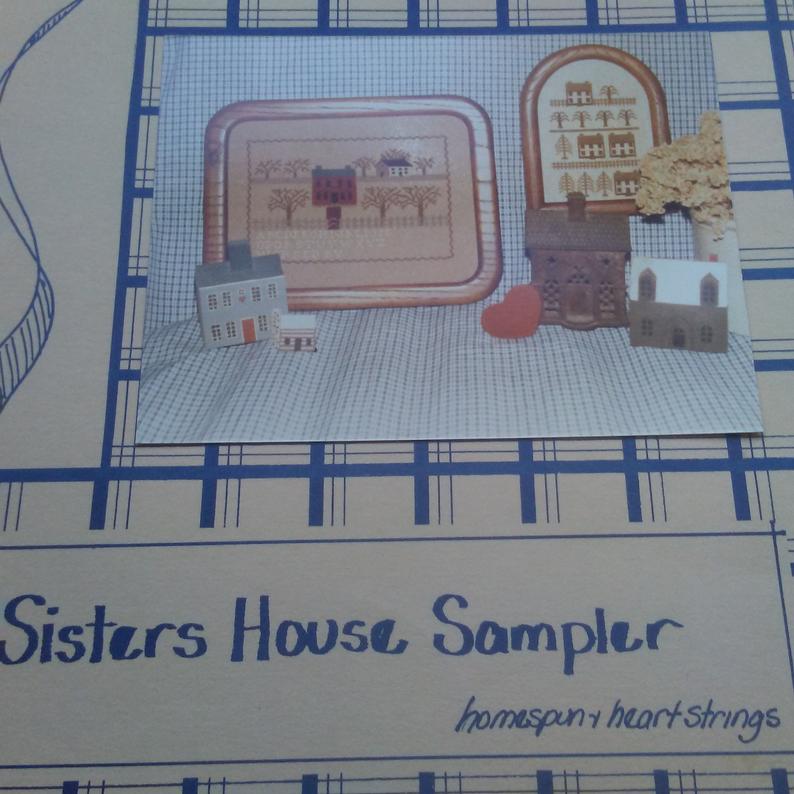 Cross-Stitch Patterns
If your brand of geekiness leans more toward crafting or cross-stitch, you'll want to check out OceaniaBlue, an Etsy store with an eclectic collection of quilting and cross-stitch patterns and supplies, as well as jewelry-making, and crafting supplies.
If you're looking for cross-stitch magazines, you'll find them here, as well.
You may find the items you need for DIY holiday gifts or the perfect hand-made item for someone you love. The store also offers healing soaps, metaphysical books, and other fun items.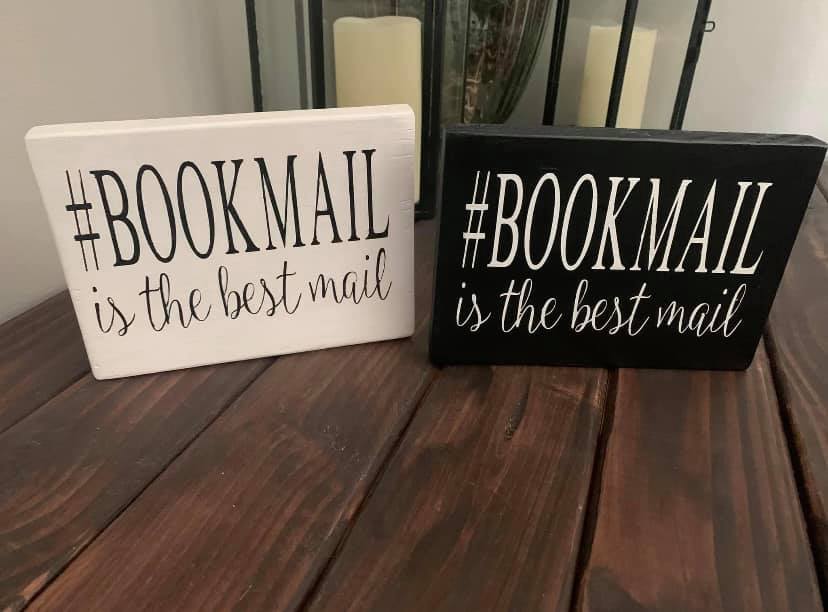 Custom Wall Hangings and Wood Signs
Rustic decor continues to be hot this year – even (especially?) in geek homes! Hearth Country Designs is an Etsy shop that will handcraft nearly any sign to meet your style and budget.
We fell in love with this "#Bookmail is the Best Mail!" wooden sign.
Whether you "do Disney" or "do Geek" in your home, you'll find the perfect sign to match your decor!
What are your favorite items we shared? What are you adding to your wish list this year? Let us know in the comments, and happy holidays from all of us at Geek Travel Guide!