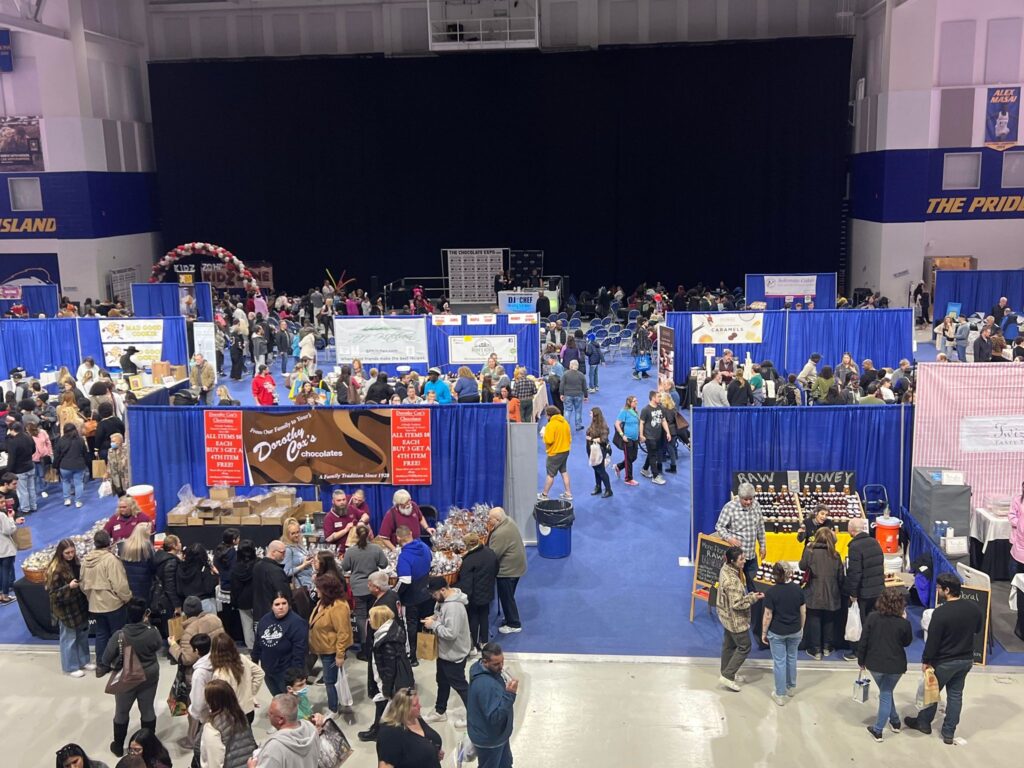 The Chocolate Expo 2023: A chance to support local vendors and enjoy unique foods and beverages
For years I've wanted to attend The Chocolate Expo, a gathering of local vendors showcasing chocolate, beer, wine, spirits, baked goods and other snacks. With its roots in New York, the event takes place every year on Long Island, although the website mentioned expansion across the northeast.
History of The Chocolate Expo
The event is hosted by Baum Image Group, a festival producer that got its start with the Official Woodstock 35th Anniversary Celebration in 2004 at the New York State Museum in Albany. With the success of this event, Baum Image Group caught the eye of then-governor George Pataki, and was recruited to plan a "chocolate event" to benefit Make-A-Wish Foundation.
From there, The Chocolate Expo launched to become "one of the largest chocolate events in the United States." The website indicates that, in addition to the annual event on Long Island, events might be coming to New Jersey and Massachusetts.
First Impressions
The Chocolate Expo is a one-day event on Long Island, held at Hofstra University's David S. Mack Arena in Hempstead. Until now, my schedule had never lined up to attend. This year, timing worked out.
Since all this chocolate-y goodness is crammed into one day, it tends to get crowded. However, we've attended science fiction and comics type events at the same venue and lines were much longer for those gatherings.
When we arrived for The Chocolate Expo at 1 PM, there was no wait to get in. We had already purchased our tickets through Eventbrite and we breezed through the entrance.
Chocolate … And More
If you go to The Chocolate Expo expecting chocolate, you won't be disappointed. I'd say every third or fifth vendor had some sort of sweet treats, including pies, cakes, and luxury chocolates. We didn't spot mass-market high-end brands like Godiva or Laderach that you can find in malls.
These were all small and local vendors with unique baked goods, truffles, and tasty chocolate creations. Most had samples available if you asked. I was expecting more of a Costco-style "walk up and grab what you want," sampling experience.
There were also plenty of goodies for sale. Ashley chose chocolate covered strawberries that she said were "worth the $10!"
I was also pleasantly surprised to find craft beers, wine, mead, and coffee, along with freshly made lemonade.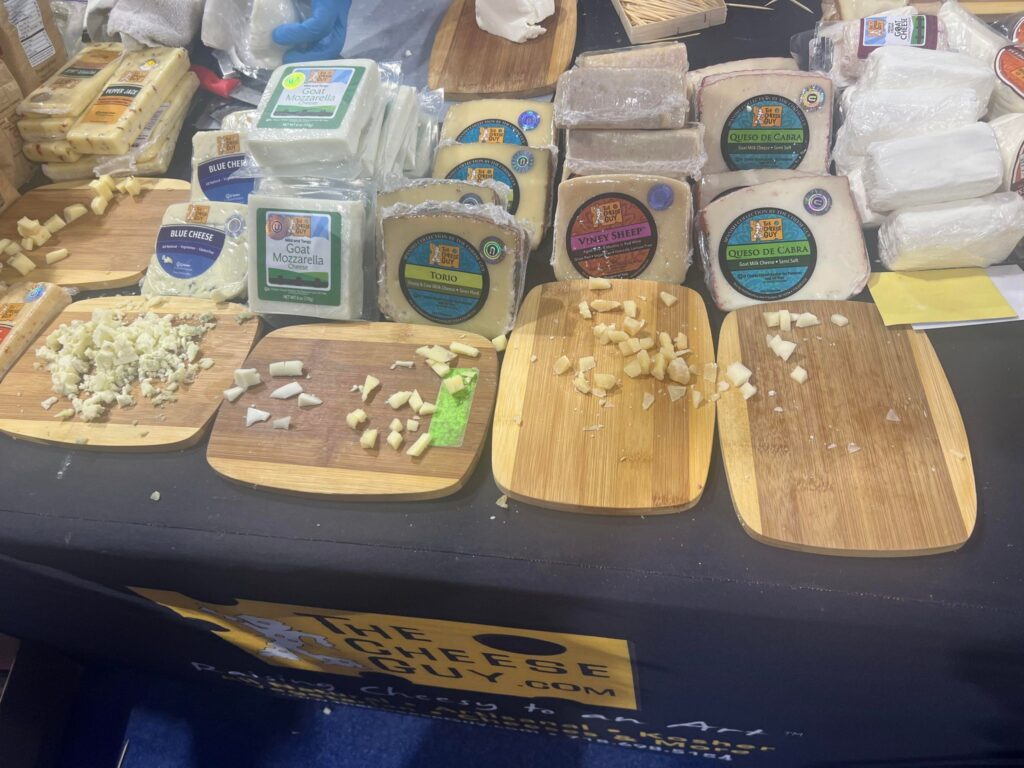 Keto and Healthy Offerings
Leave it to me to go to a chocolate event and head straight to the cheese booth, aka The Cheese Guy. Greenport Jerky Company was also on-hand, along with a few vendors selling keto-friendly snacks. I ate before I arrived, but if I'd wanted to fill up and stick to my lifestyle, it would have been easy.
The event also had gluten-free, dairy-free and soy-free options, so virtually anyone could find something to snack on.
Entertainment
When we arrived, we headed straight to the Kid Zone. Even though my kids are getting older, they still love crafts and balloon animals.
We arrived just in time for the magic show with Eric Wilzig and stayed for the whole performance, The Extreme Magic of Eric Wilzig. He's been performing magic since he was five years old and appeared on America's Got Talent.
He did some incredible tricks that I definitely couldn't figure out – and neither could my 14-year-old magic enthusiast daughter. Eric levitated a 7-year-old boy in the air, among other exciting tricks. But that one stands out in my mind!
I've always been fascinated by magic. Eric is fantastic with the crowd and the audience interaction was a highlight of the show.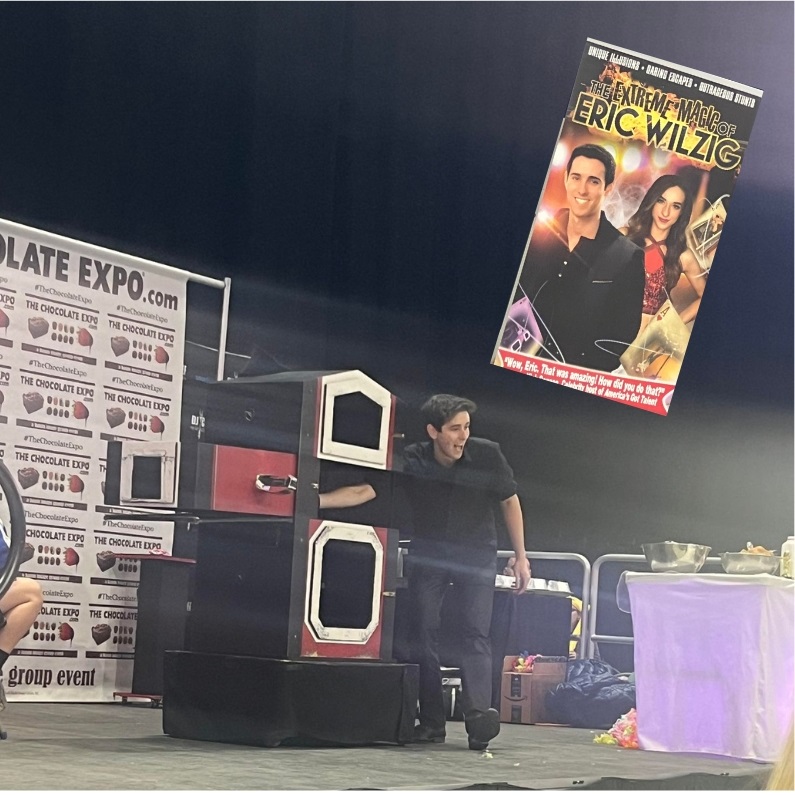 Other performances on the stage throughout the day included several cooking demonstrations by Chef Clara Park and Francis Legge, chocolate body care, and DJ Chef Beats & Sweets cranking tunes throughout the day during interactive cooking demonstrations.
The Chocolate Expo: Would I Do It Again?
I'd been looking forward to The Chocolate Expo for at least five years. I'd pass roadside signs and realize I already had plans for that date, or I wouldn't hear about the event until it was over.
The event was about what I expected – a fun few hours with entertainment and product samples. Just seeing The Extreme Magic of Eric Wilzig was worth the price of admission.
Now that we've been to The Chocolate Expo once, I probably wouldn't make it a tradition. I can think of better ways to spend an afternoon exploring sights and places we haven't seen yet.  
But if you have never attended The Chocolate Expo, are looking to connect with local brands, and love chocolate, I'd try to catch the next one if I were you.
If you're in the northeast, keep an eye on The Chocolate Expo website for future dates in New Jersey and Massachusetts. Also, look for the sister events, Sweet Bee's Honey Festival & Country Fair and the Great American Craft Beverage Festival. (I know I will!) If you're a foodie like me, I'm sure they are worth checking out.