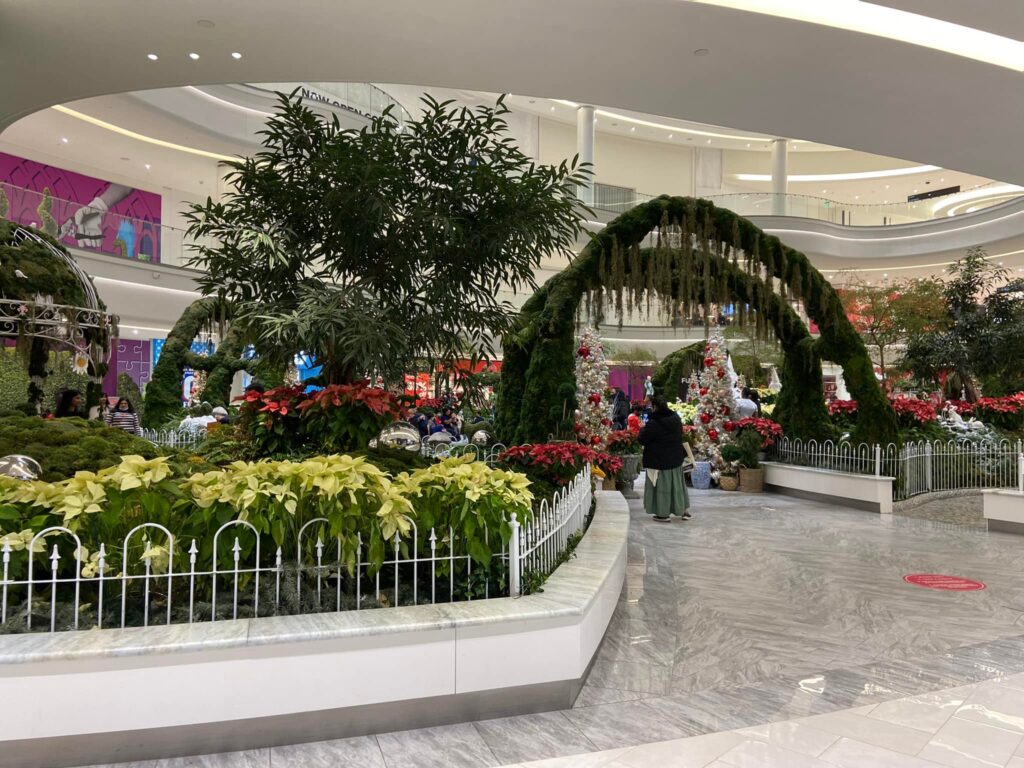 What should you see, do and eat in this New Jersey shopping and entertainment behemoth?
Since the days of Kevin Smith's Mall Rats – and even before – New Jersey has been known for its shopping malls. You might be surprised to learn (as I was!) that California, Texas and Florida have the most shopping centers of all states. But, for its size, New Jersey is no slouch.
New Jersey also holds the distinction for having the second-largest mall in the U.S. right now, the American Dream mall.
American Dream in East Rutherford, must have felt more like a nightmare to the mall's developers. Opened just months before the pandemic began, the mega mall seemed to be plagued with difficulties from the start.
Kurt Hagen, senior vice-president of development for the mall's owner, Triple Five Group," said in 2021, "It would have been much better if American Dream had burned down or a hurricane had hit it, financially. Because we would have been covered by insurance. But this pandemic that we didn't see coming has not been covered and it is the worst scenario imaginable."
To keep the mall alive, Triple Five Group put The Mall of America in Minnesota and the West Edmonton Mall in Canada up for collateral, with JP Morgan, Goldman Sachs and other investors taking a 49% stake in the properties.
The debt on American Dream won't mature until 2026, giving American Dream mall some time to ramp up profits.
Even with its difficulties, American Dream offers hope as a successful retail concept in an era of online shopping. It's more than a mall. It's an experience.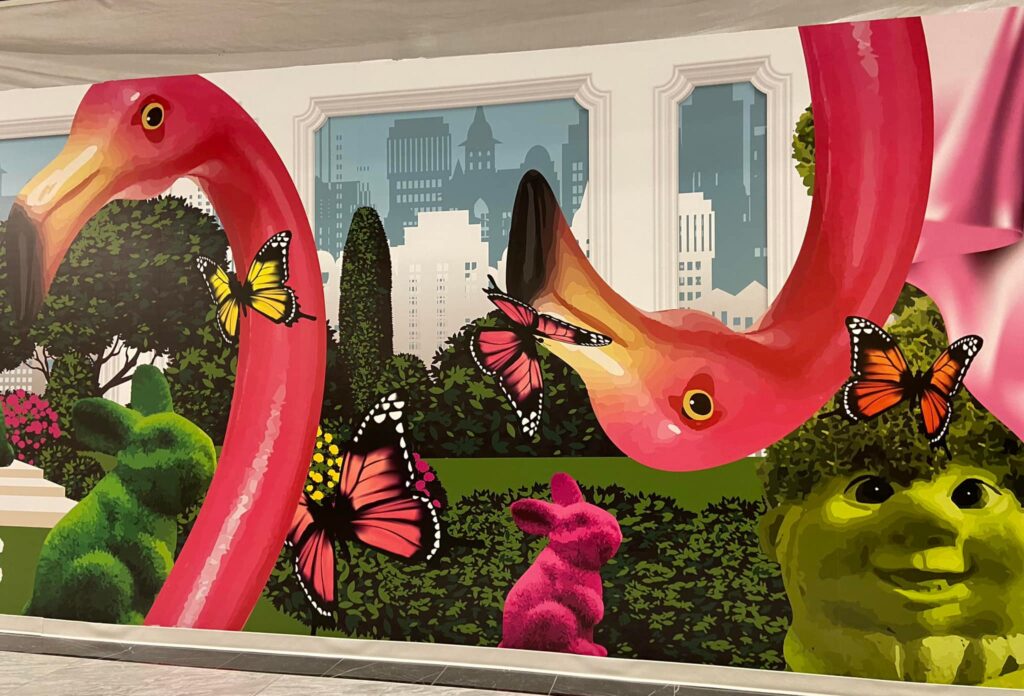 If, like me, you are obsessed with retail history and the rise and fall of America's malls…
Hold on because American Dream's story is filled with as many peaks and valleys as The Shellraiser roller coaster that graces the Nickelodeon Universe Theme Park.
The theme park is one of the entertainment anchors in the massive, 3 million-square-foot complex. But I'll get to that in a little bit!
American Dream Mall: History of a Mega Mall
Ground was broken for American Dream in 2004, according to a report by CNBC.com, with The Mills and Mack-Cali Realty spearheading the project. The building was projected to cost $2 billion at the time.
In 2006, Colony Capital took over construction, hopeful for a 2008 opening date. Some of the store names planned may sound familiar today, including Forever 21, The Children's Place, and Cabela's sporting goods. Of these, none made it into the final retail center we see today – at least, not yet. There are still plenty of empty hallways awaiting tenants.  
Amidst the financial crisis of 2008, funding for the project dried up. In 2011, Triple Five Group, owners of the famed Mall of America in Minnesota, took over construction, renaming the project from Xanada to American Dream.
Fast forward to 2016. Construction continued at a not-so-steady pace. Triple Five Group announced plans for a Nickelodeon DreamWorks theme park, modeled after the successful amusement park in Mall of America.
The park, along with a host of other attractions, could be the mall's saving grace.
The mall finally opened in 2019 but continued to struggle. It closed during the pandemic and failed to attract eager crowds upon re-opening.
Today, any given weekend brings throngs of shoppers from New Jersey and its neighboring New York boroughs and Long Island, as well as upstate New York, Pennsylvania, and beyond. Theme parks have steady lines, but the attractions are still not overly packed.
But shoppers with bags and roller coaster wait times don't tell the whole story.
The mall remains plagued with debt and empty stores. Or, if you want to look on the bright side, many opportunities for expansion.  
Is American Dream finally beginning to live up to its name and its website tagline as an "unrivaled destination for indoor family entertainment?"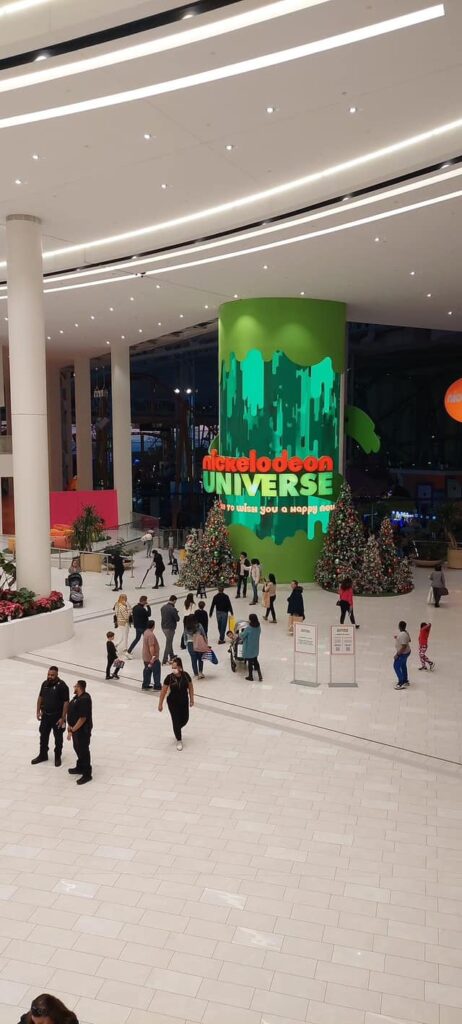 Nickelodeon Universe Theme Park: Fun for All Ages at American Dream Mall
Triple Five Group had it right when they made the DreamWorks Theme Park one of the centerpieces of the mall.
It may seem cliché to say the Nickelodeon DreamWorks Theme Park is "fun for all ages," but I can't think of a better description. From photo ops with the Teenage Mutant Ninja Turtles and Blue's Clue, multiple children's play area, and kiddie rides to a handful of adrenaline-pumping roller coasters and thrill rides, you can easily spend a day and keep everyone happy.
Admission is not cheap, but it's worth it. And if you're short on time – or funds – you can use the park's new Points Pass and pay for just a few rides.
Nickelodeon Universe isn't just the largest indoor theme park in the U.S. It also holds the record for the roller coaster with the world's steepest drop, The Shellraiser. The coaster is also rumored to be the tallest indoor roller coaster in the world. Six Flags: Great Adventure's Kingda Ka, Carowinds' Fury 325, and many others have it beat, overall, for height.
An indoor roller coaster offers a completely different vibe than a strata coaster like Kingda Ka, without the sun or cool air in your face.
The Shellraiser is a launch coaster that immediately spins you upside down, takes you around some curves, and THEN delivers a massive climb and a greater-than-90-degree drop. There's nothing quite like that view of the NYC skyline from the top – if you are brave enough to open your eyes!
Nickelodeon Universe also has plenty of rides for kids who don't meet the 48-inch height requirement for the larger coasters, which makes it great for families with kids of varying ages.
DreamWorks Water Park: Make Waves
If you like your thrills with a splash, you'll want to make your next stop at American Dream the DreamWorks Water Park. With 81-degree temps year-round, a massive wave pool, multiple water slides, and a lazy river, the park offers everything you'd expect from a quality water park.
DreamWorks Water Park has tons of competition in the region, but its proximity to New York City and the other attractions also available at American Dream set it apart.
Between now and May 12, you can get admission to Nickelodeon Universe and DreamWorks water park, plus a $20 gift card to MrBeast Burger or Five Guys for $165 per person with the Spring Break Pass.
LEGOLAND Discovery Center
Our first trip to American Dream in 2021 included a stop at the LEGOLAND Discovery Center. The breathtakingly detailed Miniland recreation of New York and New Jersey in LEGO bricks stands out as the best exhibit. But I could literally look at LEGO creations forever.
Most of the rides and exhibits are geared for younger children, but LEGO enthusiasts will love. It's definitely worth a stop.
SEA LIFE Aquarium
You can bundle your LEGOLAND tickets with a stop at the SEA LIFE Aquarium for added savings. We breezed through the aquarium in under an hour, but the overhead exhibits of sharks and stingrays are worth the price of (discounted) admission.
Other American Dream Mall Attractions
American Dream has many other attractions, including:
Big Snow indoor ski park
Ice skating rink
Mirror Maze
Escape room
Angry Birds Mini Golf
Blacklight mini golf
The Dream Wheel
TILT Museum
Toys R Us train
Ropes Course
These attractions all have separate fees, but you can save money by bundling a few together. You will want to plan out your activities – and probably limit them to two or three for the trip – in order to save money.
If you tried to do everything over the course of a weekend, you could almost spend as much as you would on a Disney vacation.
But don't worry – there's also plenty to do for free in the mall, including shopping for bargains, window shopping in high-end stores, or simply taking in the utterly Instagrammable scenery,
The three-story It's Sugar and Toys R Us stores appeal to the kid in everyone. I'd splurge on the $8 per person Toys R Us train for a quick spin around the mall, a hefty dose of nostalgia, and some great photo opps.

Places to Eat at American Dream Mall
So, let's get down to the food. American Dream has multiple food courts with fast food options ranging from the eclectic to plain old Taco Bell. We've had everything from fried chicken to ramen, and found it better than we expected but not as good as we'd hoped.
MrBeast Burger
If you want to eat at the only MrBeast Burger location in the world, don't arrive hungry. Expect a wait of at least an hour in line. For fast food. At least you can munch on a Feastable chocolate bar while you wait, and service does tend to be fast once you finally order.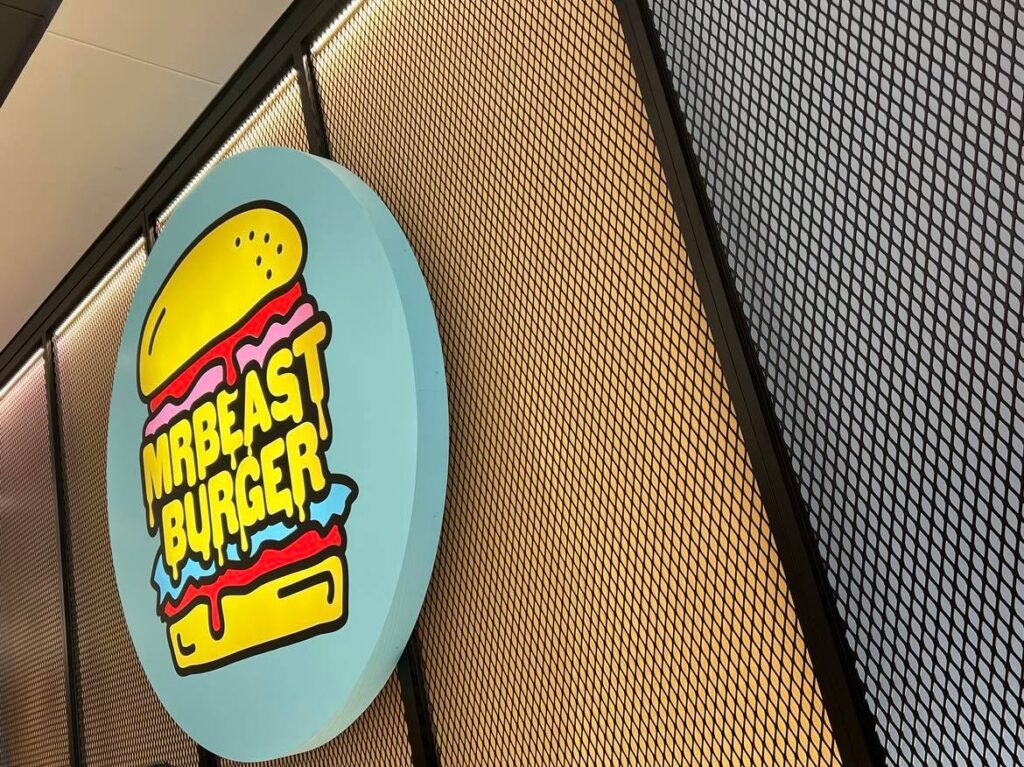 I'd like to say MrBeast's Beast Burger (deconstructed, with no bun) was the best quick-service burger I've ever had for the price and the wait. In my opinion, it was just okay. Bring a sharpie to sign your name on the wall, especially if, like me, you feel once is enough to experience a Beast Burger.
The Yard House
My favorite food stop at American Dream is the Yard House. I had their shrimp tacos on lettuce wraps and they were fresh and satisfying. It's fun to get a seat overlooking the ski slope and watch the skiers, now that Big Snow is finally in operation after a fire closed it down. That was yet another issue that plagued American Dream shortly after its opening.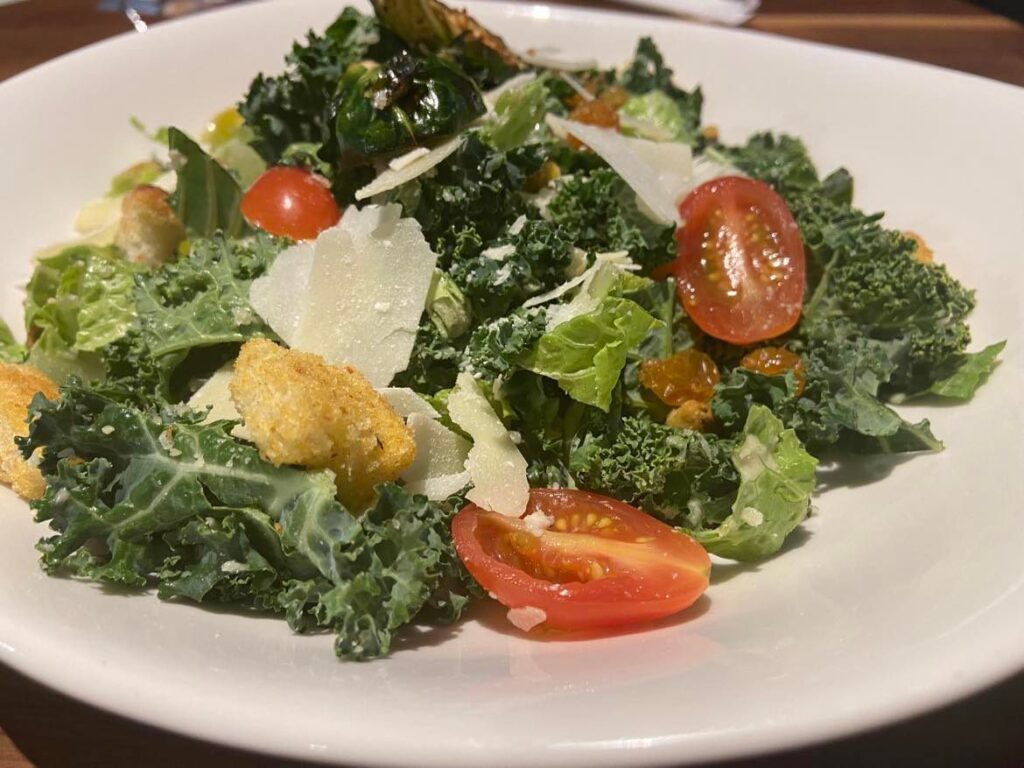 Final Notes
Is American Dream a fun place for a day trip or an overnight stay in the area? Absolutely.
Is it overpriced? I wouldn't say it's overpriced for the atmosphere that sets the mall apart from any other shopping center I've ever experienced. And you can enjoy the atmosphere without spending a dime – although it's tempting to try to do everything while you're there.  
The costs can add up quickly with so many attractions under one roof if you try to do it all or if you have a big family.
My advice, if you are within a few hours of American Dream, is to realize that you can always come back. Plan your activities carefully and set a budget for everything, from food to shopping. Don't get stuck in the mindset that you're on vacation and need to experience every attraction this time around.
An "Instant Vacation"
Setting foot inside American Dream delivers that vibe of "instant vacation. It's a great way to get away from it all for a few hours or a day while staying in the New York metro area. That's why it's one of my happy places on the East Coast.
If you're visiting the New York City region from someplace else, you could easily spend more time and money in American Dream than you might have planned, possibly at the expense of better activities in New York City. Instead, take a breath. Take lots of pictures. Do and see what you can at American Dream.
And remember that, after a rocky start and in spite of current financial struggles, this $5 billion tourist attraction will probably be around for at least a few more years.