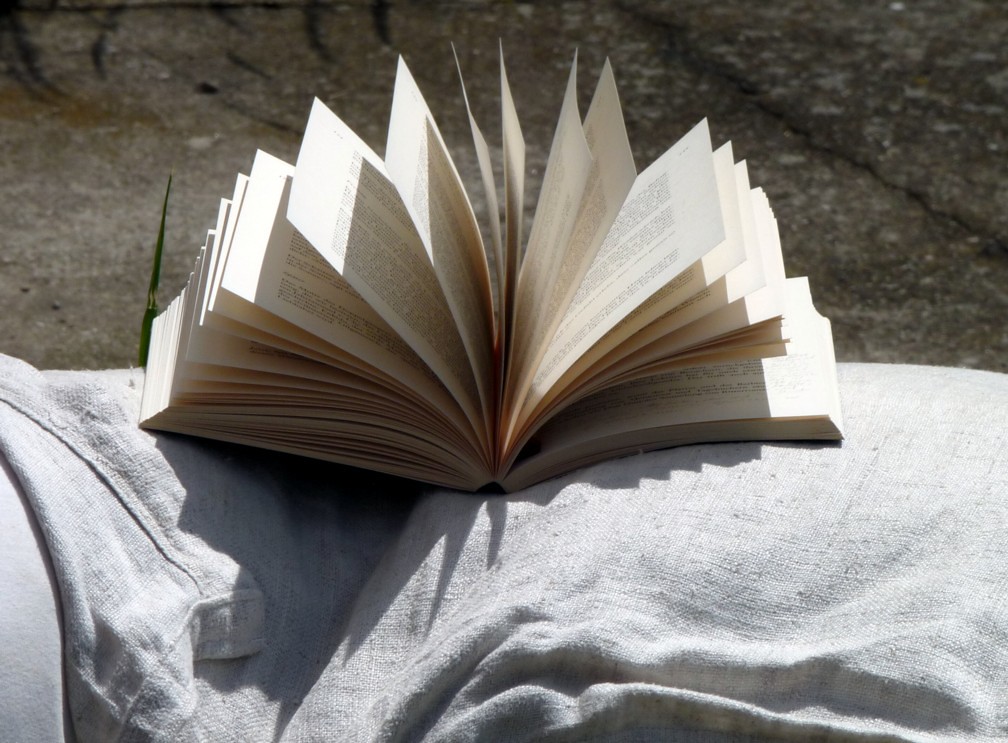 We've all been there. You're reading at what would be breakneck speed if it involved leaving your cozy reading nook. You finished five books last week. You have a stack of 20 more waiting in your living room, a to-be-read list a mile long, and all of a sudden…you stop.

You've hit a reading slump.

I don't know about you, but it physically pains me to not want to read, to stare at my pile of books and think, "I'm just not in the mood." If you're struggling to get out of your slump, follow these five tips to restart your reading.
1. Try a New Genre
No matter how much you love sci-fi, sometimes you just have to branch out. When I get in a reading slump, I look back on the books I've read over the past few months to see how many were of the same genre. I say I like fantasy books the best—and I do—but there's nothing wrong with a good contemporary romance or memoir to switch it up.

Exploring a new genre means new plot devices, character types, and unexpected learning experiences. Think about the type of story, plot, and pacing you're in the mood for and try to find a genre compatible with your current reading needs.
2. Try a Buddy Read
What better way to broaden your literary horizons than by doing it with a friend? If you don't know what you're in the mood for, let them choose the book so you can be surprised.

A buddy read is a great way to not only try something new, but to stay on track with your current read. Friends keep friends accountable, and if you do better with structure, a buddy read is the perfect way to keep yourself going.

You can organize your buddy read however you want, as long as you and your friend both agree to it. If you want low pressure, shoot for a chapter a day. Or, if you want to keep things open, set benchmarks to finish a certain portion of the book by a specific date.

Most importantly, talk to your buddy about the book! After all, what's the point of a buddy read if you don't gush about how much you love (or hate) it?
3. Change Your Scenery
We all know what it's like at the daily grind. Go to work, come home, cook dinner, watch TV, go to bed, repeat. It probably won't surprise you that this can contribute to your reading slump.

Sometimes you have to get out and do other things. Whether you take a walk in nature, go to a movie, or spend a day hanging out with friends, break your routine and refresh your body and brain.

You might also want to try changing your reading location. I normally read on my couch, but sometimes it's nice to read in my office, at the library, or at my favorite local cafe. Cobble together some pillows and blankets and make yourself a cozy reading spot (I don't care how old you are—just do it). Let yourself have fun with it!
4. Pick Up a Light Read
Sometimes you read a bunch of dense books in a row without even realizing it. Then, you look back and realize that your last seven reads were all over 500 pages with heavy themes and flowery prose. No wonder you're exhausted.

Try picking up that light contemporary novel, or a quick YA book. Read a picture book if you want and dial it all the way back to childhood. No one will judge you (and if they do, they're missing out on those vintage favorites).

Sometimes your brain needs a rest. It doesn't mean you need to stop reading, but if you give yourself something easy, you might find that you enjoy not having to work so hard for the story.
5. If All Else Fails: Fanfiction
Yes, I know what some people say about fanfiction—it's low brow, it's inferior, it's not "real" writing—but they're wrong. It's not just modern writers who started loving writing through fanfic. Whether you realize it or not, works like Paradise Lost and Dante's Divine Comedy were Biblical fanfic.

Not that I'm recommending them for your fanfiction escapades. Whatever your preferred fanfiction paradise, delve into it and search for your favorite fandoms and tropes. There's no better way to tailor reading to your specific preferences.

Plus, this can be a great way to discover others who love the same things you do. You can get out of your slump and make new nerd friends all in one go.

Archive of Our Own is my go-to fanfic haven, but plenty of my fellow geeks still frequent Fanfiction.net. Others like Commaful. You might even find some quality fics on Tumblr or WattPad. No matter what, you'll find fics for all types of fandoms, from My Hero Academia to Star Wars to Steven Universe.
Bonus: Just Take a Break
You might not like it—I know I don't, when it comes to reading—but sometimes you need to let yourself rest. We live in a world where we're constantly going, always on, and sometimes you just need a reset. Let yourself have it.

There's nothing wrong with putting the books aside and switching on the TV for a week or two. The important thing is to be patient with yourself. If you love books, you won't abandon them forever.

What helps you get out of your reading slump? Let us know what's worked for you in the comments!