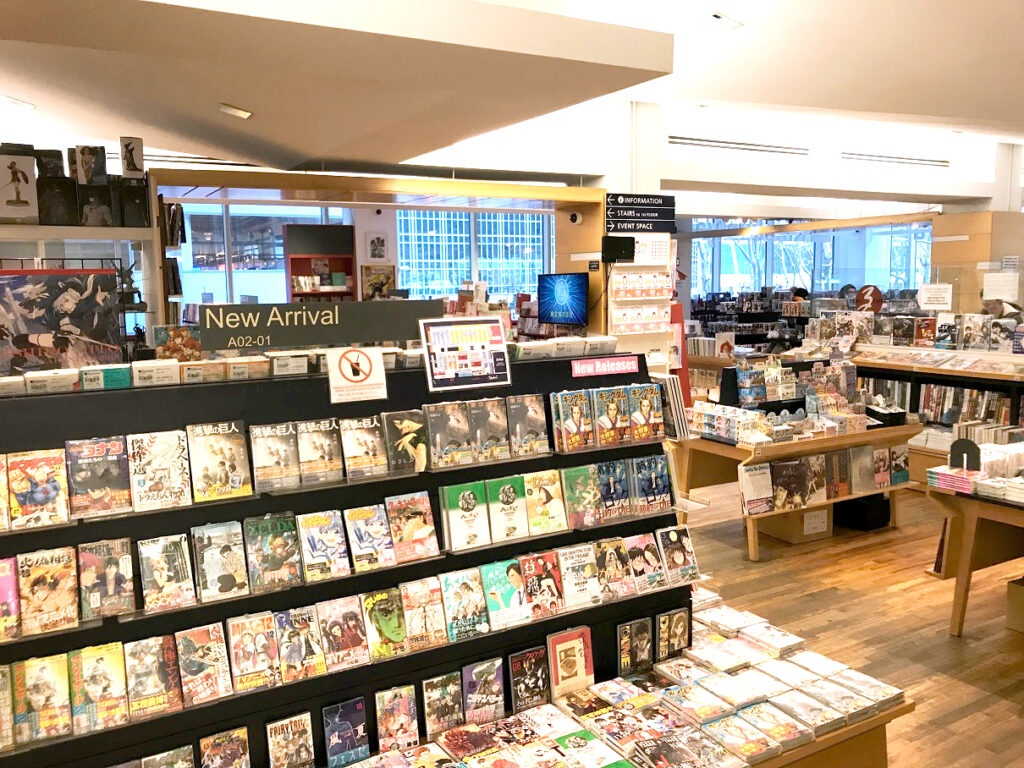 By Anna Lindwasser
If you're an anime fan planning a trip to Manhattan after the pandemic ends, or a long-time resident looking to boost your anime collection, read on.
I'm a lifelong New Yorker who has been quenching her thirst for anime paraphernalia since the first time I earned a paycheck. Let me tell you about my favorite places to pick up merch.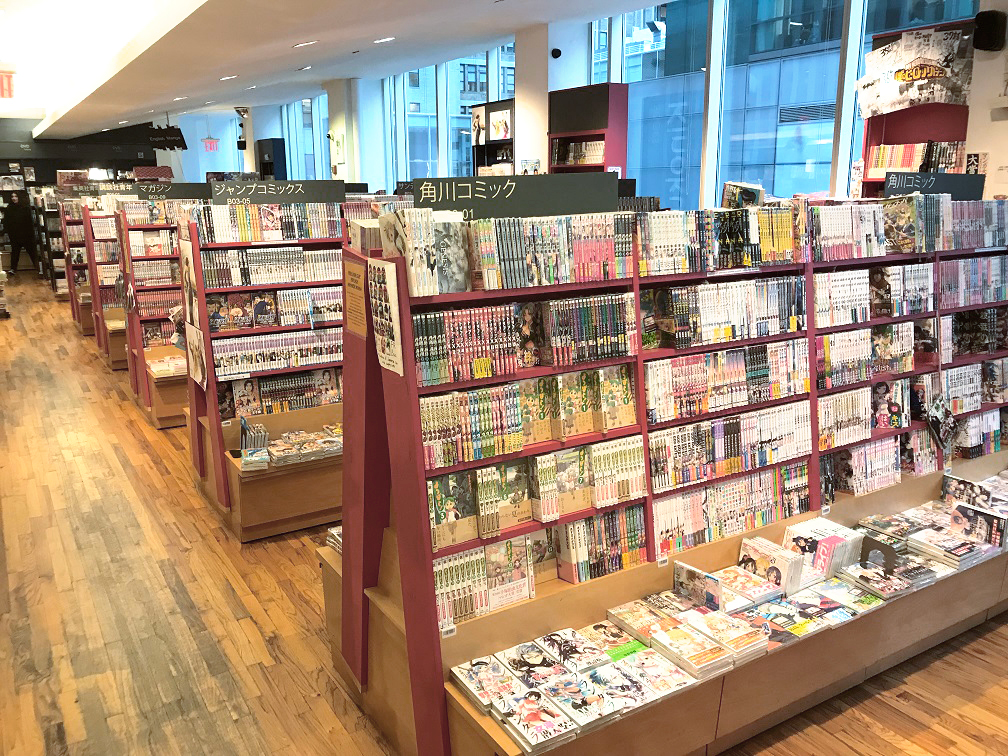 Kinokuniya
1073 6th Ave
The first floor of Kinokuniya looks like an ordinary bookstore. If you're looking for anime merchandise, you might be tempted to move along. Don't be fooled – if you go up just one flight, you'll be in anime heaven.
The store has everything. There's ambiance: It always has an anime theme song playing, and you can sometimes strike up a conversation with a fellow anime nerd.

There's a massive display of art books, a wall of Funko pops and Nenderoids, and just about every manga or light novel you could ever want to read – in both English and Japanese. They've sold Banana Fish t-shirts, Kiki's Delivery Service origami paper, and creepy-but-adorable Dabi plushies.

I usually go here to buy clear files, which are plastic folders printed with different anime characters. I have one with Junta Teshima from Yowamushi Pedal gardening and it's just slightly more precious to me than my left kneecap. I also love buying blind boxes and then getting angry when I inevitably spend $10 on a keychain with the wrong character.
If you're feeling peckish after your shopping, you can sit down at the interior Cafe Zaiya and get bubble tea, bento boxes, rice balls, and other treats. I personally prefer to zip over to the nearby Sunrise Mart for my Japanese snacks, but Zaiya's convenience is hard to argue with.

Editor's note: Kinokinuya's online shop is currently undergoing revamp, so it is, unfortunately, also closed. Check back here to see when it may re-open.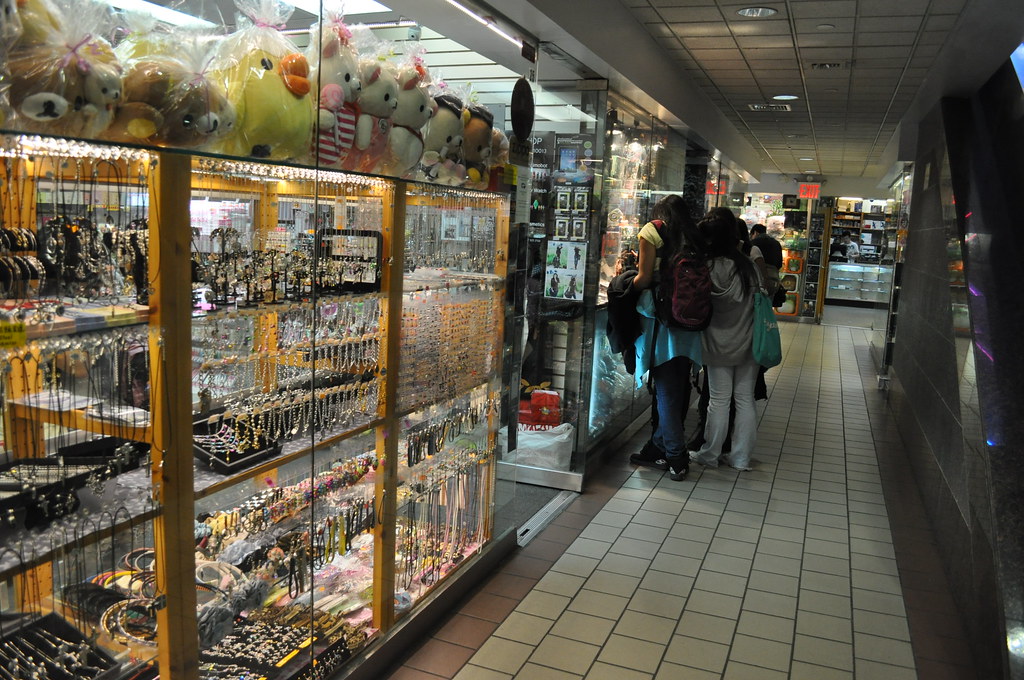 Image Anime
28 W 37th St #30a
Unlike the other destinations on this list, Image Anime is completely and totally dedicated to all things anime.

When you walk in, you'll see keychains and Blu-Rays lining the wall, and as you walk further into the store you'll find Nenderoids, figmas, plushies, and more. It's like an anime dealer's room transplanted into Midtown, except that it's not nearly so crowded and people usually don't wear cosplay inside.

It's also pretty much the only place where you can buy body pillows. I haven't actually bought a Reigen Arataka body pillow, but that's mainly because I'm not prepared for the looks I'd get trying to lug it home on the D train.

Support this store with your online purchases during the pandemic! Image Anime is offering free ground shipping for all purchases $30+.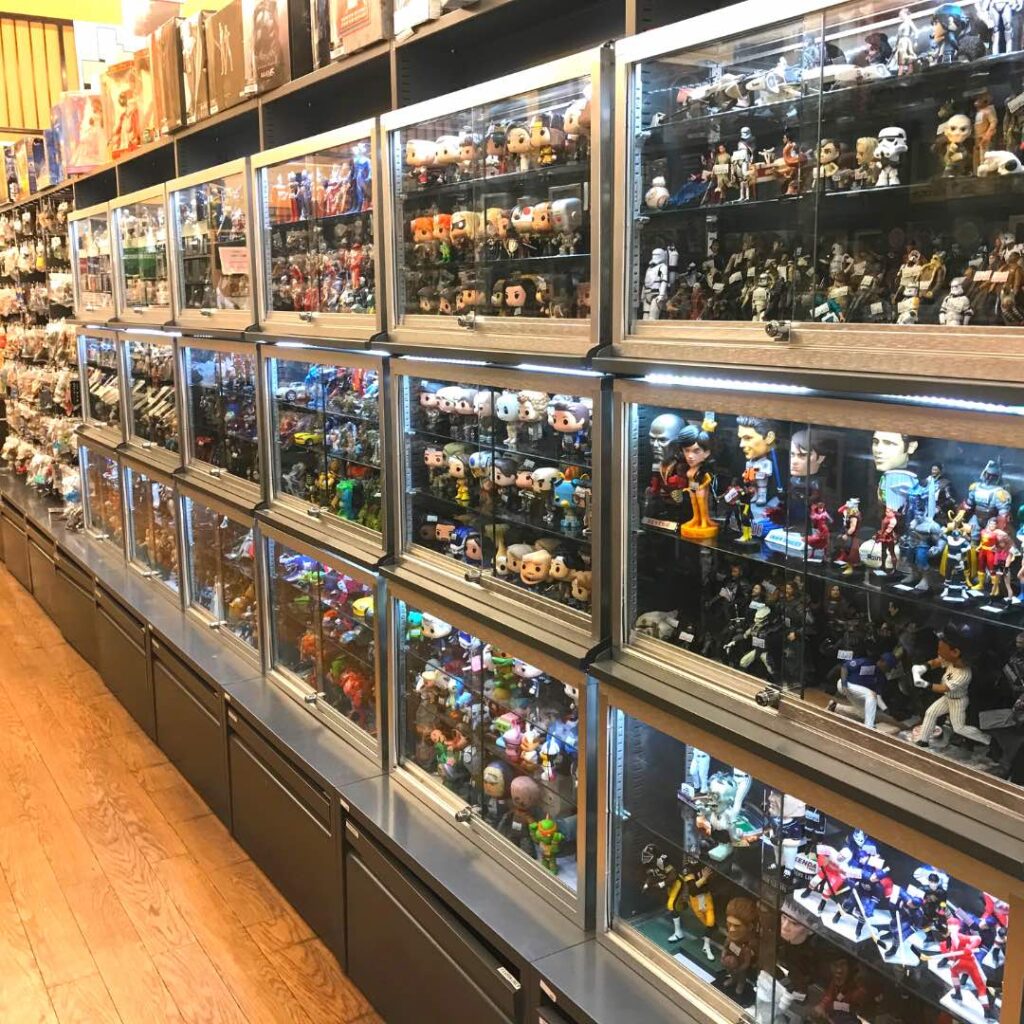 Book-Off
49 W 45th St

Book-Off is a great place to go if you want to buy anime merchandise. It's also the perfect place to go if you want to sell it. This used book store sells not just books, but manga, CDs, figures, video games, and just about everything else. Their stock is based on what they buy from customers, so it's constantly rotating.
I've been able to find everything from hand towels with Ritsu Sohma from Fruits Basket emblazoned on the front to old volumes of manga that I'd completely forgotten existed like Real Bout High School. They have a section dedicated to CDs from Japanese artists, which is great if you have a computer that can actually burn CDs and you're looking for an obscure anime OP that you can't find on Spotify.

Whether you come to sell off your old collectibles or scout out new ones, every trip to Book-Off is a unique one.

Support this store online during the pandemic. You can also buy from Book-Off through Ebay and Amazon.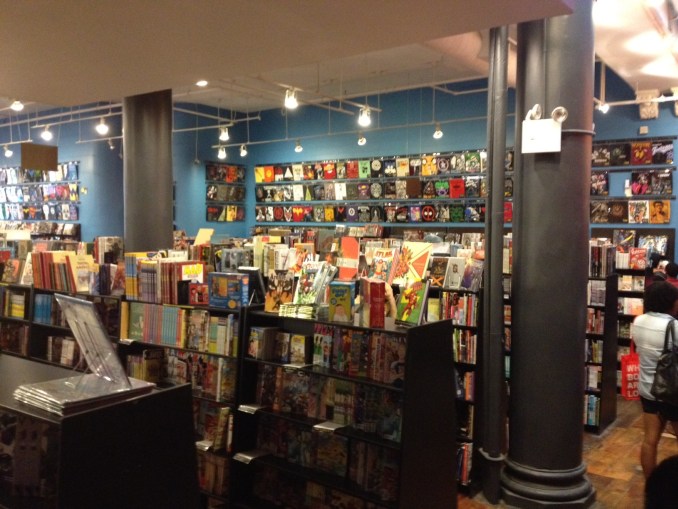 Forbidden Planet
832 Broadway
Forbidden Planet began its existence in the UK before its expansion into the USA. The legendary store has had several homes in Manhattan, including Greenwich Village, Lenox Hill, and Union Square.

The vibe has changed since my first experience with the store in the early 2000s. Back then, it was a crash pad for teens. You'd see teenage girls whispering to each other over yaoi manga while teenage boys played Yu-Gi-Oh! at the top of their lungs. I totally wasn't one of those girls, and I totally didn't read whole volumes while sitting on the floor. In its new location, which is two doors down from Strand Bookstore, there's no space for kids to congregate.
The store is best known for comics and other artifacts of Western nerd culture, but it's also a great place to go if you're an anime fan. The highlight is their gigantic manga section, which includes everything from popular series like Naruto and My Hero Academia to more obscure titles like Wandering Son and Goodnight Punpun. They also have a huge display of iron-on patches, which I keep buying and then not ironing onto anything. There's a wall of stickers featuring everything from Black Butler to That Time I Got Reincarnated As A Slime, and plenty of keychains, blind boxes, and figures scattered throughout the store.
You aren't guaranteed to find what you're looking for, but you'll probably find something cool.

Support Forbidden Planet with an online purchase right now or donate to their GoFundMe campaign to help ensure this iconic New York comic and anime store is still around when we're all ready to visit again.

Savvy New Yorkers will notice that I left the Elizabeth Center off the list. While this Chinatown shopping center is a New York institution, these days they're known less for their anime merchandise and more for their cute stationery. It's not that I don't have fond childhood memories of trying to figure out which X/1999 wall scroll deserved to hang over my bed, it's just that there's not a lot of anime stuff to be had there anymore.

Are there any other great spots for anime merch that you'd like to recommend? Let us know in the comments!